Luis Manzano calls out netizen who wanted to know if Jessy Mendiola's shoes are fake
Actor-host Luis Manzano slammed netizen who wanted to know through Yeezy Busta whether Jessy Mendiola's Yeezy sneakers are authentic or fake.
KAMI learned about the controversy from Fashion PULIS.
Luis called out the netizen on Instagram when he tagged Jessy's post to @yeezybusta, which verifies if the Yeezy shoes are authentic or not.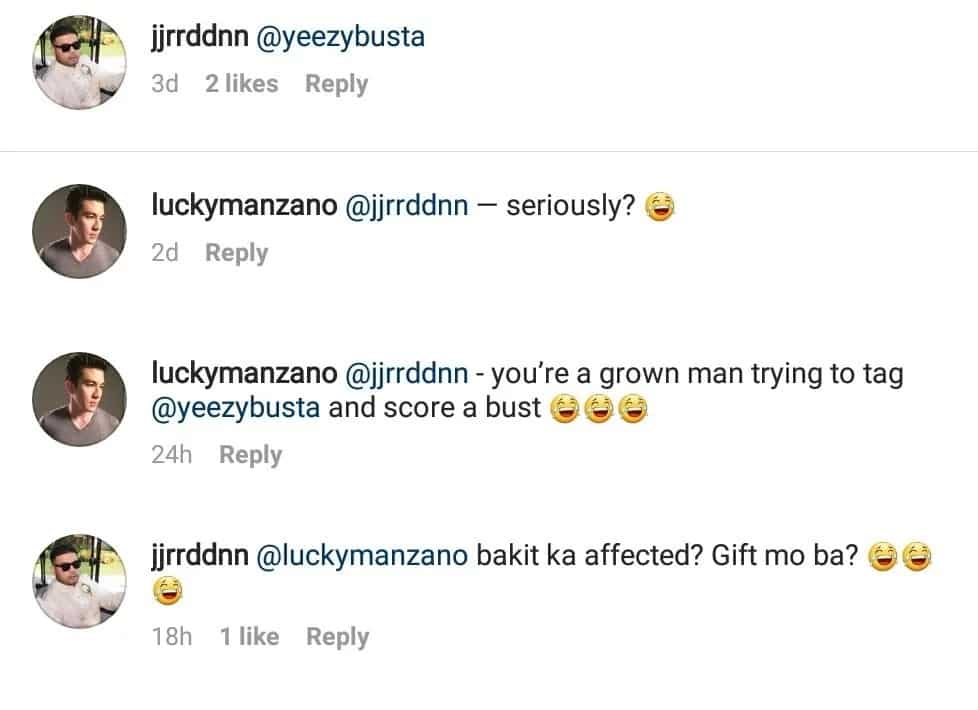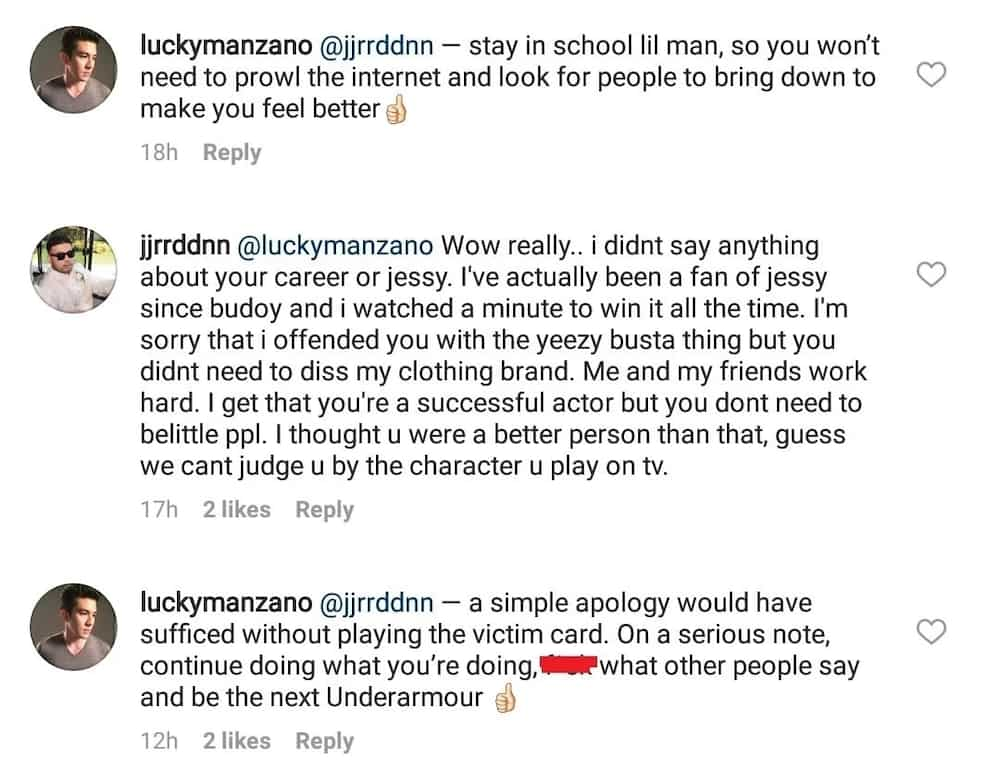 Here are some of the reactions from netizens
"@luckymanzano Why get offended when you're sure to get a "W" from @yeezybusta ? You and @senorita_jessy both have the buying capacity,so why fuss?"
"If I bought an original item, yes, I'd be pissed esp if I have Luis' status. Like f--! I can afford it, why question me?"
There was also a netizen who asked jjrrddnn why he accused Luis of bashing his clothing line.
"@jjrrddnn Did @luckymanzano diss ypur clothing brand? Can't see that here," the netizen asked.
"@alicedixon000 - because it shows the crab mentality of people," Luis responded.
KAMI wants to remind you that being judgmental brings chaos and unhappiness in life!
Source: KAMI.com.gh