Diego Loyzaga speaks about the controversy of his father. He keeps his answers short but meaningful!
- Employees from the Tourism Promotions Board (TPB) filed a complaint against their chief operating officer Cesar Montano
- His son, Diego Loyzaga, commented that the 'truth will prevail' regarding the issue
- The Kapamilya actor made headlines when he ranted about how his father has treated him on social media
READ ALSO: It's official: Cesar Montano has been sworn in as the new COO for Tourism Promotions
Cesar Montano has made headlines again due to the complaints filed by his employees at the Tourism Promotions Board (TPB).
They stated that the actor/director spent millions of pesos on 'questionable contracts' and hired his own staff that had the same job description as them.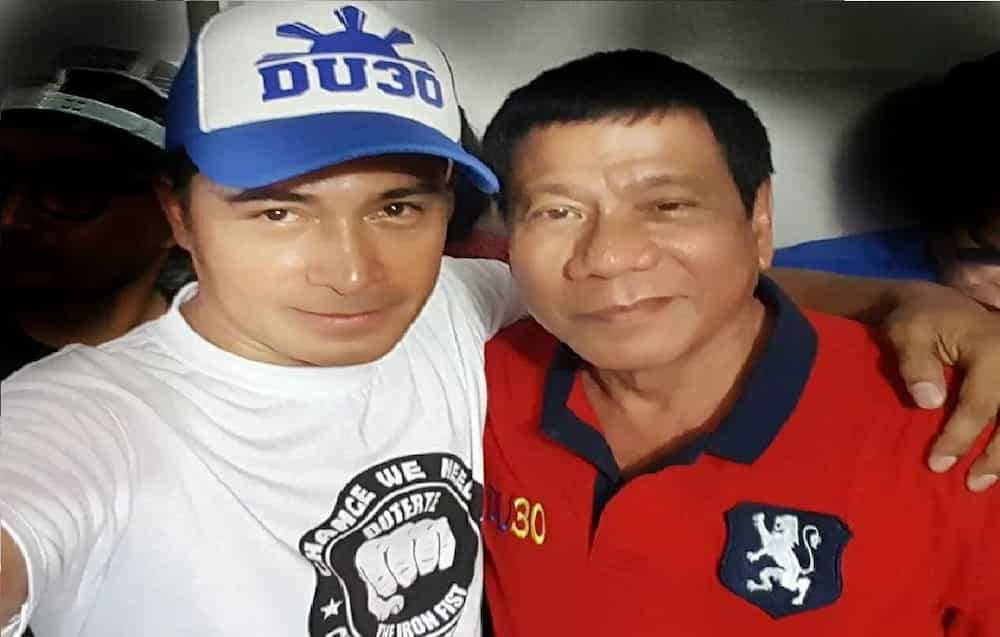 This has made one netizen ask his estranged son on Twitter what he thought of it.
READ ALSO: Tourism employees file complaint against their COO Cesar Montano for these shocking reasons!
It is known that Cesar is the father of Kapamilya actor Diego Loyzaga.
The 21-year-old shocked the nation recently when he revealed how his father treats him in continuous posts on social media.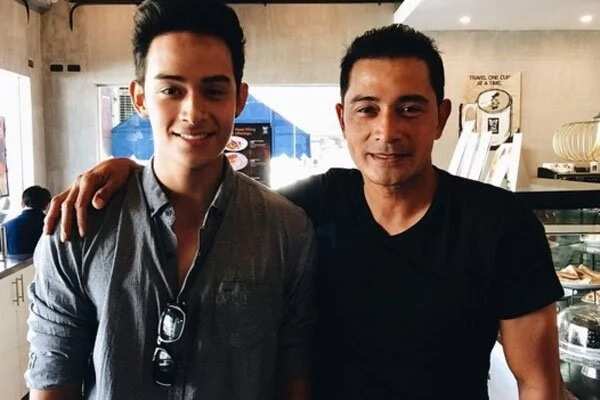 Now that the issue has died down, Diego tried to keep his response to this curious netizen as short as possible.
READ ALSO: Anak laban sa ama! Diego Loyzaga lambasts his own dad Cesar Montano
Fashion Pulis was able to take screenshots of the netizen's tweet and the young actor's response.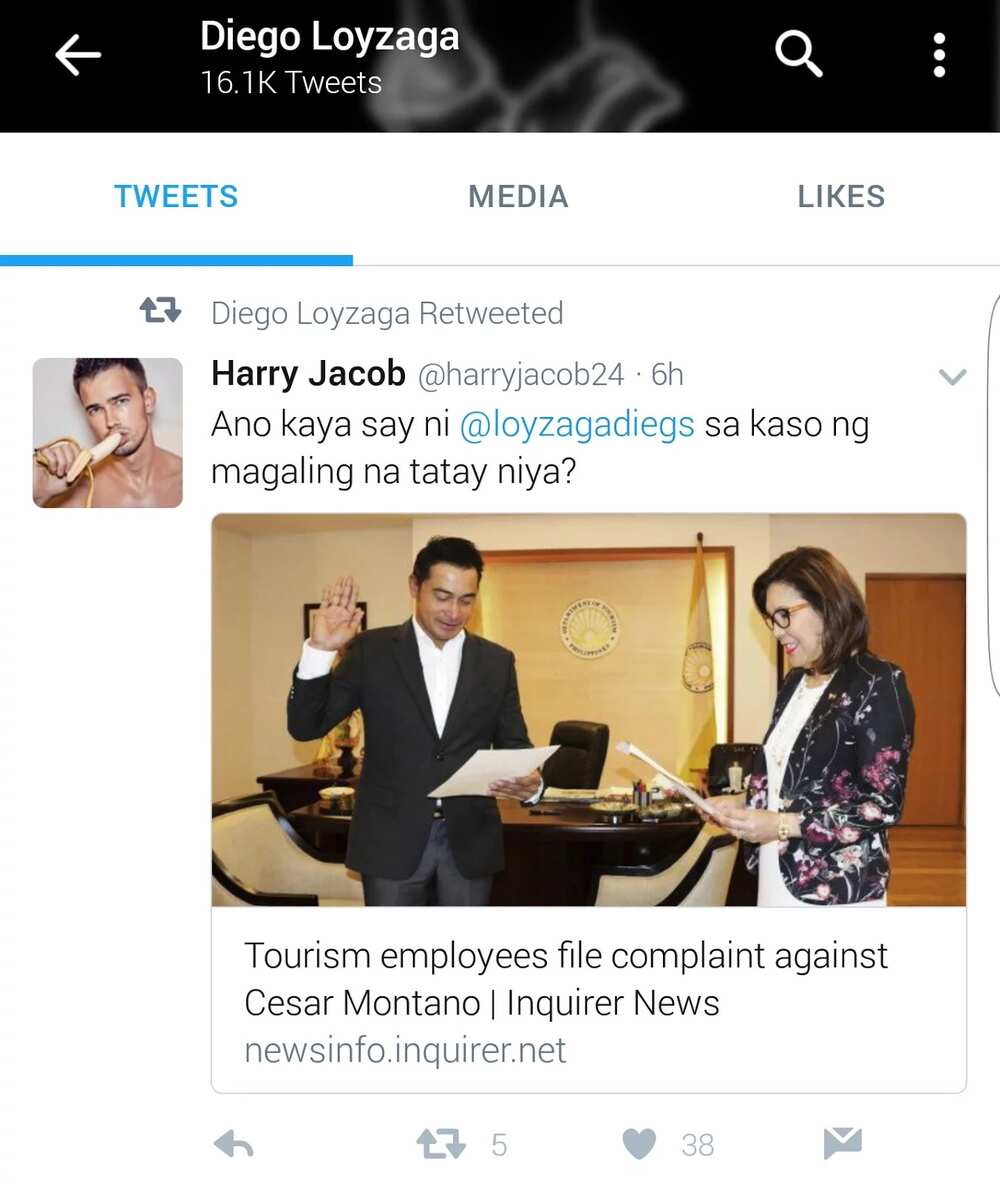 What do you think of Diego's brief reply?
Do you think that he might go off ranting again or do you think he should have not responded? Let us discuss this in the comments!
READ ALSO: Concerned Cesar Montano maintains silence on son Diego Loyzaga's hurtful rants about him
Source: KAMI.com.gh