Vice Ganda allegedly kicks out Negi from GGV because of illegal activities
- Vice Ganda and Negi act like they are siblings every Gandang Gabi Vice episode
- However, people started to notice that Negi is no longer part of the show
- Vice Ganda admits the real reason why Negi is no longer in GGV
It may seem that Vice Ganda is a bully to some people, but behind the cameras, he is a very helpful and reliable friend. Aside from his great humor, Vice Ganda's friends are grateful for being his friend because he always comes to the rescue when they are in need.
READ ALSO: Sinon Loresca plays basketball while wearing stilettos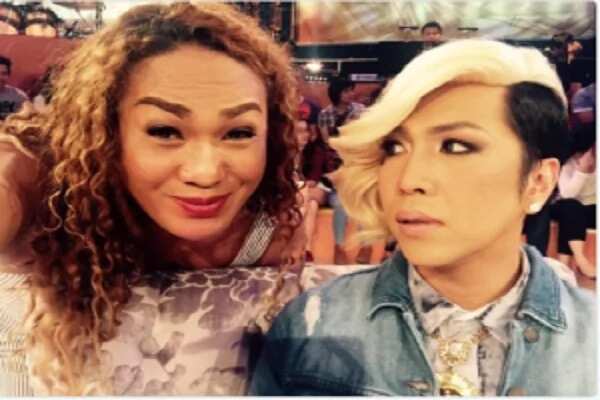 One of the living testaments to this is Negi, whom Vice Ganda helped on his journey in Philippine showbiz. Uldario Molina Jr, popularly known as Negi, has always been grateful for Vice Ganda for all his help, especially the opportunity to working with him in GGV as a new comedian.
However, Negi started not showing up in the late night show, despite his improving career. Vice Ganda decided to speak about it in the morning show Magandang Buhay.
According to Vice, Negi got involved in illegal drug use. It was a tough decision for Vice since Negi is starting to build his career but he had to do it.
READ ALSO: Toddler seen playing outside the window sill of their room in a 20-story building
"Kasi ito nung rumaraket na nakikita ko, ay kumekeri na si Negi, ang saya ko na dami na guesting, ang lakas ng raket, eh nabalitaan ko may mga kaibigan siyang masasama tapos nagbibisyo-bisyo, sabi ko talaga sa kanya pag nalaman ko pang nagbibisyo ka tatanggalin kita dito sa GGV. Papatanggal kita sa comedy bar kakausapin ko lahat ng shows walang tatanggap sayong trabaho," Vice narrated.
(I was happy when I witnessed that Negi started to have guestings and other opportunities, but when I learned that he has friends who have vices, I told Negi that I will remove him from GGV. I told him I will remove him from comedy bar and no shows will accept him.)
Apparently, Negi did not follow Vice Ganda's advice and proceeded with his vices and illegal activities, which is why Vice Ganda was forced to remove him out of GGV.
READ ALSO: Drunkard husband lies on the ground, gets hit by angry wife
Share this story and tell us what you think!
Source: KAMI.com.gh