Netizen replaces Naruto's face with President Duterte in animation video
- James Nusog created a Naruto animation with a Filipino twist
- The twist is that Naruto and Sasuke's faces are replaced with Duterte's
- Netizens applaud Nusog for his creativity and ingenuity
President Duterte has made huge waves not just in the local news but also in International news outlets with the help of social media. He has made somewhat a bad reputation for some people, while there are others who also believe in his ideals and methods.
Many have posted their own opinions regarding him on social media. Memes, viral posts, and animated gifs were created to express their dismay over the Philippine president.
Some netizens have even made an effort to create animation videos just to show how angry they are at him and his dubious transactions and affiliations. There were viral videos before depicting Duterte as China's lapdog.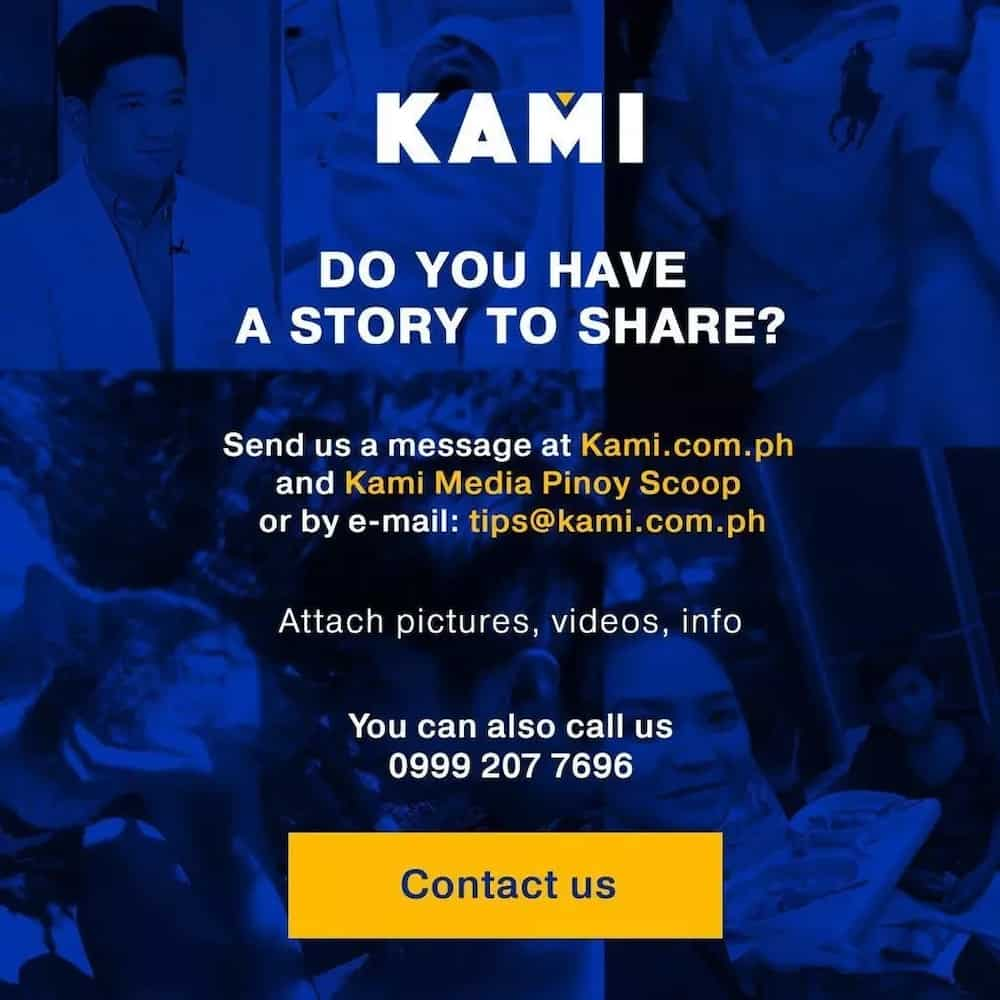 READ ALSO: President Duterte depicted in Taiwanese video
Now, a new viral animation video has surfaced online. But thankfully its intention is not to humiliate the President of the Philippines.
A netizen by the name of James Nusog has created a masterpiece by recreating an opening animation of the classic Japanese anime Naruto.
In the video, the two main protagonists Naruto and Sasuke, are fighting. When they turn around, however, you'd see Duterte's face in it.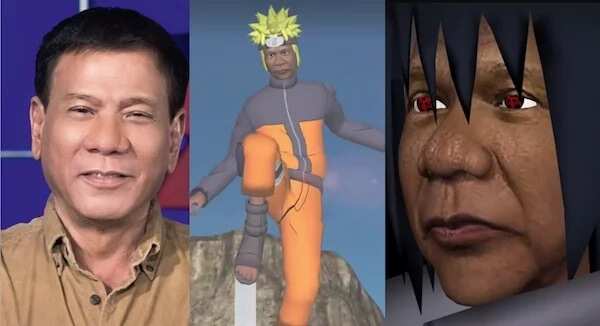 READ ALSO: Taiwanese video calls Duterte a Kim Jong Un wannabe
It is a parody of Naruto showcasing different elements of the current administration such as the title being "Obosen Oplan Tokhang," photos of the Philippine National Police's raids and operations being flashed.
One of the most-hated politicians in the country even makes a special appearance. Leila De Lima's video wherein she seems enraged is used in the video various times in different scenes.
Didn't think you'd see Duterte in a Naruto or Sasuke outfit in your lifetime? Thanks to Nusog, we can now cross that off our bucket list.
READ ALSO: Netizen shares video of epic fight between Roxas, Bato and Duterte
Nusog created this animation demo reel for entertainment purposes only. This light-hearted animation has captured the attention of many netizens.
Those who have seen the video have commented their praise for the creator of this funny video.
READ ALSO: Marcos talks about treating women
Source: KAMI.com.gh