Who is Bong Go? 6 things you should know about Duterte's butler
Bong Go's name emerged several times this week in the news. Who is he?
In Secretary Jun Evasco's text to VP Leni Robredo, it said that "Mayor Rody Duterte thru Bong Go". Who is this powerful chief of staff of the president.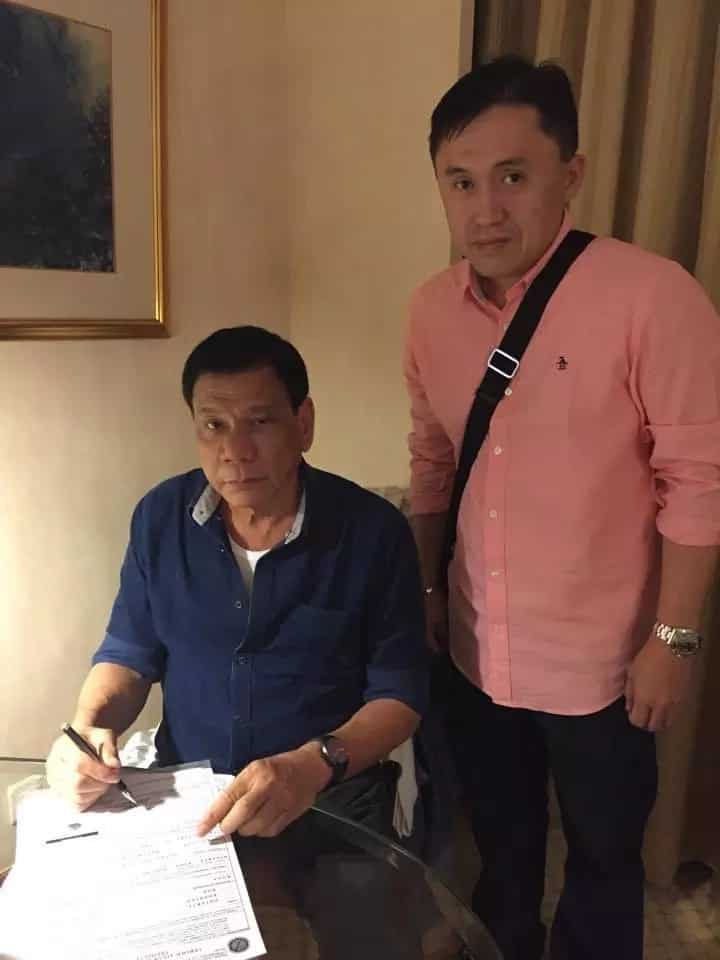 Below are the six things that you should know about Duterte's right-hand man, Bong Go.
He is the president's personal aide
For years, he is Duterte's executive secretary that handles his professional and personal affairs from meetings and presidential duties to managing his house in Davao. Bong Go once shared that he is Duterte's go-to guy for everything. He is even called to buy groceries, LPG, and even to manage fixing broken things around the house.
READ ALSO: Duterte reveals shocking reason for ordering Marcos' reinstatement
He is the Duterte's campaign manager in every election
People started to get familiar with Bong Go during the 2016 Presidential Election in May. He was photographed beside the president most of the time earning him the nickname "national photobomber". He is the key person from the filing of Duterte's candidacy to all of his sorties.
He is a perfectionist
Bong Go admitted that he is a perfectionist when it comes to handling Duterte's affairs. He knows that he dabbles on Philippine politics, which may have several repercussions and since he is one of the key advisers of the Philippine president, he carefully plans everything.
READ ALSO: Bong Go to media: If you do not want to boycott him, he will
He is the gateway to the president
If people want to talk or meet with the president, they should go through Bong Go first. Everyone calls Bong Go first, before they can set an appointment with the president. He revealed that he filters the people and the things the president should meet and do in order for him to focus in more important matters.
He is the shot caller
While Duterte still has the final say, there are times that Bong Go, sometimes, call the shots. When Mayor Rody Duterte was reluctant to run for president, Bong Go set the wheels in motion and called Duterte's party – PDP-LABAN to act on his candidacy.
He is a family-man and a basketball nut
Despite being busier than ever, Bong Go is a family man. His wife is running a business and the household. He also has two kids in their teens. Bong Go relieved some stress by watching or playing basketball.
READ ALSO: How did Duterte's most trusted aide alter the course of history?
Source: KAMI.com.gh