Man who dated 17 women at the same time arrested
Trying to get in a relationship can be a struggle for some guys. Trying to maintain one is even harder. Now imagine having to maintain two or more. In Changsha, China, a man was caught doing exactly that, as he dated 17 different women at the same time!
READ ALSO: Ingat tayo sa palengke! Horrible Chinese vendors disguising rat and fox meat as 'boneless chicken and lamb'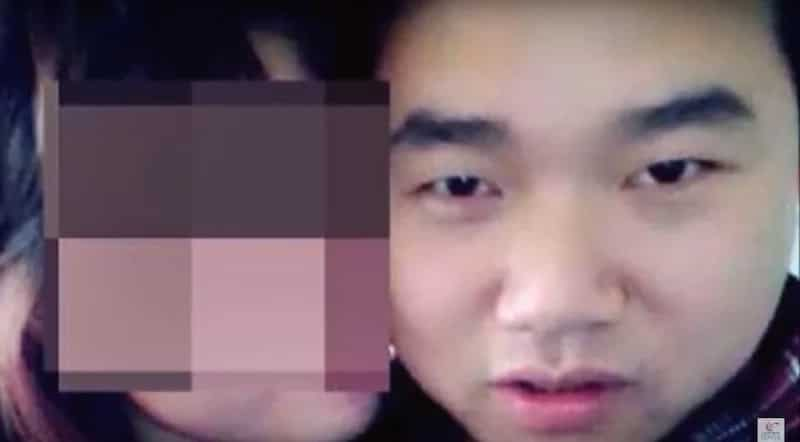 READ ALSO: Aral muna daw! Highschool girls sexy dancing in classroom angers netizens
The man known as Yuan has been dating each woman without the other knowing about it. He has been with some for over a decade and even had a child with one of the 17 women. One woman has also reported to have started arranging their marriage. His skims were going well until one day he got into a car accident and ended up in the hospital.
By the time he was getting better the hospital decided to call his love ones. They unknowingly ended up calling the 17 women. He woke up to the shock of his life when he saw all his dates standing at the foot of his bed waiting for an explanation.
Xiao Li, a girlfriend of 18 months, said, "I was really worried when I heard that he was in hospital. But when I started seeing more and more beautiful girls show up, I couldn't cry any more."
READ ALSO: Gulantang kami bes! Friends force Chinese newlywed to have sex in front of everyone
Shortly after he got better, he was arrested for fraud. The women did the unthinkable by creating a group chat, called "revenge alliance", which aimed to take vengeance on him. He was reported to have taken money from them every month.
Though apparently it was not only women he conned. Another report showed that he has even created a false degree in civil engineering, from a well-respected university known as Central South University, to get jobs.
Though undoubtedly bad, opinions over his actions greatly vary. Some praise his skills on dating women and ask him to teach them. While others see him as a misogynistic playboy pig.
READ ALSO: Nakakalokang Chinese sex scandal! Woman jailed after live streaming orgy to become famous
WATCH the video below for more details:
Got similar, interesting, or heartwarming stories, photos or videos? Please share it with us by joining and posting it on https://www.facebook.com/groups/kamipinoyscoop/.
Got a video you want us to publish? Click here to submit your own content! https://script.google.com/a/macros/gen.tech/s/AKfycbwCONavhy_Xe9N1NECizSKPnZLst9yITTSx1XLGivKsjZAra_VV/exec
Check out another entertaining video below!
Source: KAMI.com.gh