Hashtag boys pretend to be gay son and dad in skit
- Hashtag boys Nikko and McCoy enact a "Bakla po ako Tatay" scene wherein Nikko is the gay son while McCoy is the daddy
- Nikko uploaded it on his Facebook page and fans have shared it energetically
- Both boys have entered the recent Pinoy Big Brother reality competition and are also part of It's Showtime
Hashtag boys Nikko and McCoy have gotten really close after their stint in Pinoy Big Brother Lucky 7 Celebrity Edition. They've become the best of friends after entering the competition as a 2-in-1 housemate.
Now that they're out of the house from both Vietnam and Philippine 'Big Brother' houses, the two frequently bond during their time in ABS-CBN's hit noontime show 'It's Showtime' where they dance with other members of their group Hashtags.
The two usually bonds like what any other guys do, which is by goofing around and having a fun time with each other's company.
READ ALSO: Netizens swoon over the irresistible heartthrobs of 'Pinoy Boyband Superstar'
Hashtag Nikko recently posted a video on his official Facebook page showing how he and Hashtag McCoy spend quality time together.
In the video, the two create a skit from a made-up scene entitled: "Bakla po ako tatay." (I'm gay, dad.)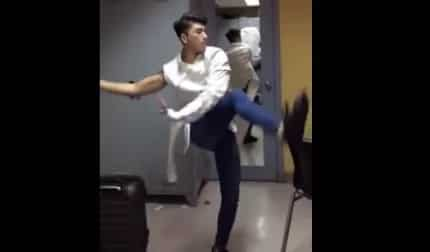 Nikko plays the role of a flamboyant gay son while Hashtag cutie McCoy is the daddy.
READ ALSO: 'Badjao Girl' shares what's next in her career after PBB eviction
Nikko enters the room skipping and dancing while saying "Bakla, I feel it. I feel it! Cardcaptor Sakura…
But then Daddy McCoy opens the door and the flamboyant Nikko suddenly turns into a macho guy.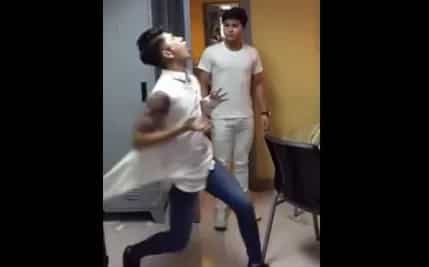 He shouts "Hadouken!" and other masculine grunts and lines from male anime characters. Nikko just defends himself saying that he is practicing for a cosplay event.
READ ALSO: PBB ex-housemate Ylona Garcia spills the worst comment she got on social media
But when Daddy McCoy leaves the room, Nikko is back to his old self. He skips girlishly as he exits the room but McCoy catches him. Nikko tries to give another excuse but his daddy seems to have caught what he was doing.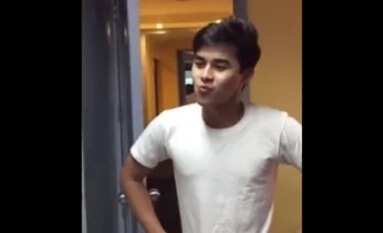 Just like the people in the room with them, netizens also bursted out laughing.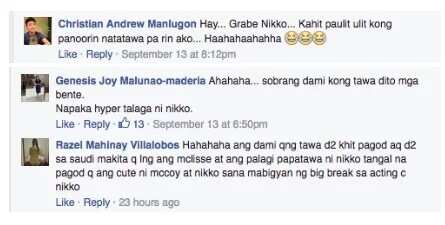 READ ALSO: 18 Former Child Stars who turned insanely Gwapo
Many fans saw that both showed their acting prowess and revealed their hidden talent in comedy. They said that these two should be given their breaks by ABS-CBN.

Check out their hilarious daddy-gay son skit:
Source: KAMI.com.gh