Food puzzles can save you and your cat a lot of trouble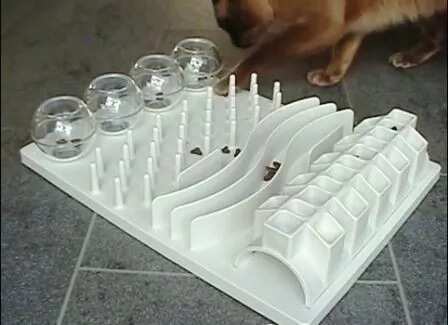 - A new research shows that cats are much more healthier when they are made to work for their food
- Cats are predators with natural hunting instincts and when their hunting needs are not met they begin to suffer from an array of health and behavioural problems
- To combat this an owner might make use of special 'food puzzles': feeding contraptions that are capable of stimulating the cat's hunting instincts
Many people, especially those that live in apartments keep their cats indoors 24/7. But the truth is that domestic cats are incredibly capable predators that have a need to hunt. And when that need is not met they might suffer from an array of behavioral and health problems such as chronic lower urinary tract issues, obesity, diabetes, and troublesome behaviors such as aggression, house-soiling, and attention seeking.
A recent study from the Journal of Feline Medicine and Surgery has proved that when cats are faced with 'food puzzles' cats experience less stress, are more active and become less demanding of their owners. Food puzzles are specially crafted gadgets that make the cat work for its food thus stimulating the cat's hunting instincts.
READ ALSO: Woman didn't hesitate to look into a moving trash bag on the roadside and saved an innocent live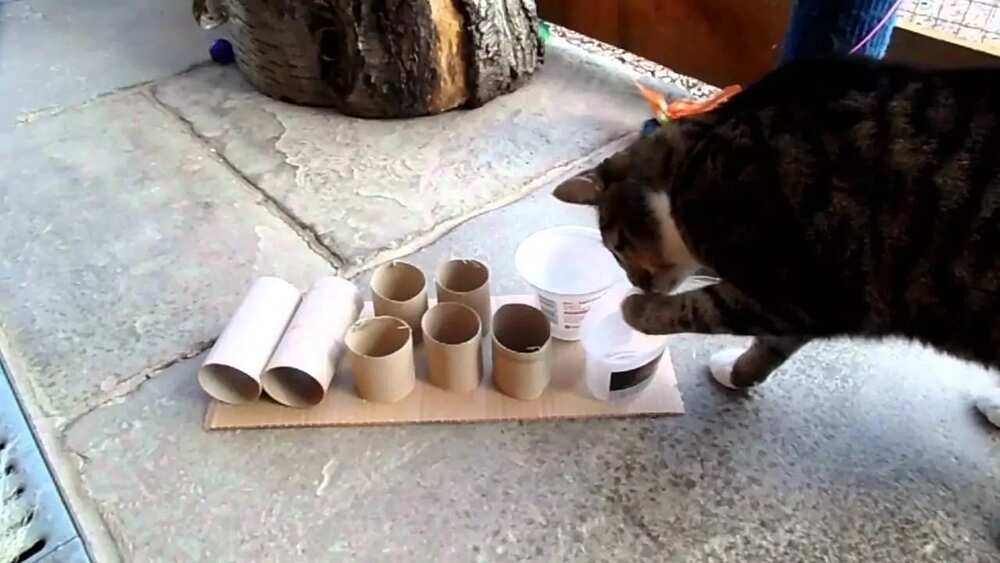 Researchers bring up many advantages of such food puzzles for cats that don't have access to the outdoors. In one case an obese 8-year-old cat lost a whopping 20% of its body weight just a year after it was introduced to food puzzles. The research includes 30 similar examples in where the health and behavior of cats drastically improved with the aid of food puzzles.
Such food puzzles can be bought online or made at home.
READ ALSO: 'Yup, still dead,' doctors say 
READ ALSO: Yanet Garcia stripped down to underwear in sexy music video proving she's insanely hot
Source: KAMI.com.gh