'White house' in Pangasinan is Dayan's sister's property
- In one of his personal attacks on Senator Leila De Lima, President Rodrigo Duterte announced that the senator built houses for her former driver-turned-lover Ronnie Dayan
- Dayan's sister, who is named as the owner of the 'white house' in Urbiztondo, Pangasinan, claimed that it belonged to her and her husband
- The house was built using the salary of Dayan's husband, who works as an engineer in Qatar
Despite President Rodrigo Duterte's claims, the 'white house' in Urbiztondo, Pangasinan is not the property of Senator Leila De Lima nor her driver-turned-lover Ronnie Dayan.
Earlier this week, the tough-talking president has rebuked the lady senator for her crimes of passion which has led her to commit 'serious violations of law'. He revealed that she has connections to the drug lords residing in New Bilibid Prison (NBP) and collected their money through Dayan.
Duterte also shared that the money was used during her senatorial campaign earlier this year.
READ ALSO: Did De Lima give this house to her driver?
In another expose, the president said that De Lima had two houses built for Dayan and one of them is the 'white house' in Pangasinan.
However, he said that the house was under his sister's name.
In another attack to the senator, he said: "The title was named in favor of – under the sister of your driver. Where did she get the money? Tell me. Where did your driver get the money to build such a good house?"
READ ALSO: This is the 'multi-million' house of De Lima's driver in Manapla, Negros Occidental
His statement has now been refuted by Dayan's sister, who claimed that she and her husband are the real owners of the house.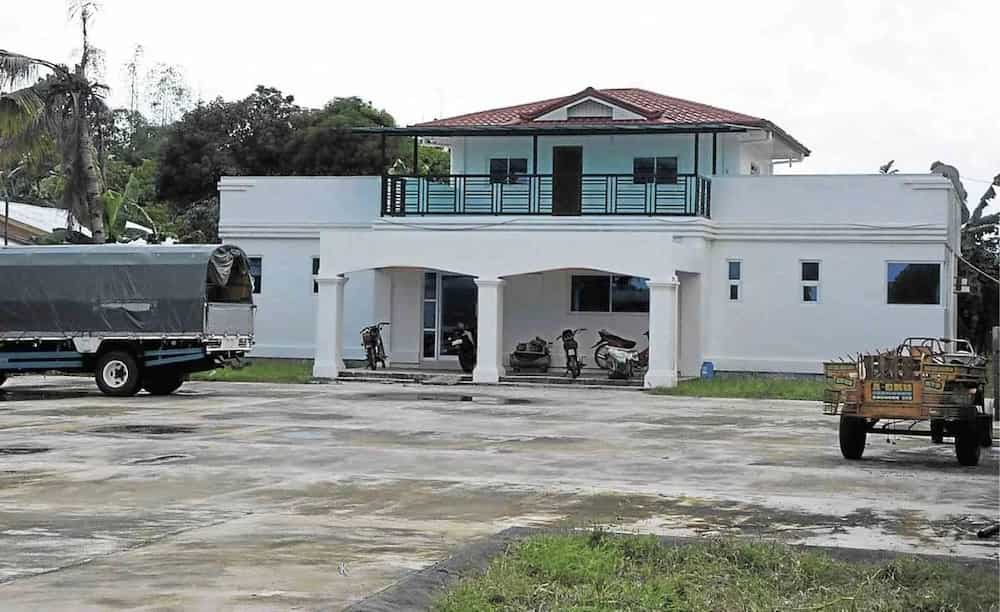 News5 was able to talk to her and she said that the house took six years to build. Its construction started in 2011 and only ended around June 2016.
"Sa akin 'yon. Bahay ko 'yon. Pinagawa ng mister ko 'yun dahil ang mister ko ay engineer sa Qatar Gas," she said.
READ ALSO: Mistaken identity? Sister resorts to Facebook after her brother was WRONGLY identified as De Lima's 'driver-lover'
(It's mine. It's my house. My husband built the house because he is an engineer in Qatar Gas.)
According to her, the house was built using her husband's salary and she has the legal documents to prove it.
The reason why she is not currently living in the house is due to the death threats she has been getting.
READ ALSO: De Lima's DRIVER to become a star WITNESS in House inquiry! What will he reveal?
When the information was revealed to the nation, the media had a field day confirming if the houses were Dayan's. To their dismay, no one answered in both homes despite local police reporting that there were cars in the evening of their investigation. The neighbors also refused to talk to them.
Duterte's war against drugs has shamed everyone, if not mostly alleged, who are linked to the illegal substances. Although he has the right not to reveal his sources, it has made the public dubious if the information fed to him are credible or not.
Some of the people he has shamed in the name of his campaign have not been proven completely guilty because of lack of evidence or are still looking for it. Being named as a narco-personality by the president is definitely life-changing in the sense that one has his or her reputation ruined and there is little to none security for his or her family as well.
READ ALSO: The battle goes on: DoJ SECURES witnesses against De Lima with DRIVER as star witness
Do you think Duterte should completely verify all of his information about these alleged drug personalities first before announcing them in public? Or do you think he should just stop shaming people regardless of their links to drugs until they surrender?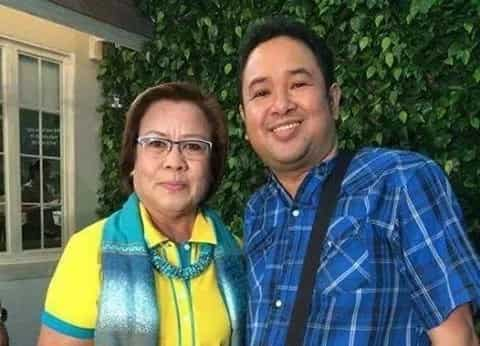 Sound off in the comments what you think!-Kami Media
READ ALSO: DU30 to issue De Lima's NBP links
Source: KAMI.com.gh