Dog's reaction after owner raised his middle finger went viral
- A video of a dog's reaction to a middle finger has gone viral
- The video depicts a cute dog named Joey growling angrily at his owner after realizing that his owner raises his middle finger towards him
-The video has been viewed over half a million times and has been shared on various social media platforms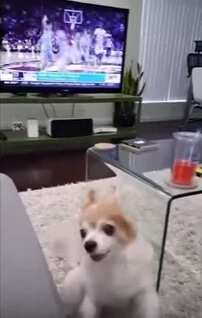 Dogs are indeed smart creatures. They have the ability to understand not only what their master wants but several emotions that come with human gestures.
This video of a dog reacting after getting a "middle finger" from his owner has gone viral with  the original video reaching more than half a million of views on Youtube.
The video uploaded by UNILAD TV which was captioned "Dog Hates Being Flipped Off" depicted the cute dog named Joey in his owner's living room.
READ ALSO: WATCH: What this Pokemon fan did to his puppy will make you extremely mad
The camera started rolling showing Joey sitting beside his owner's throw pillows.
The dog started changing his mood when his owner raised his middle finger pointed towards his direction.
The dog then barked and growled angrily towards his owner expressing his rage out of what his owner is doing.
READ ALSO: Wolves in sheep's clothing: 6 PH Catholic church horror stories
The second part showed Joey playing near his owner's television set when another middle finger has been showed in front of him.
Just like how the four-legged creature reacted the first time, Joey ran as fast as he could towards his owner to growl and bark as loud as he could.
The third part showed Joey looking at a different direction, when he noticed his owner was again giving him a middle finger, the dog immediately ran towards his owner's direction and had him almost bitten.
READ ALSO: LOOK: These 5 people died because of sex!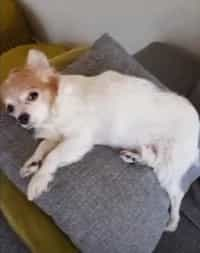 While others consider the video funny, there are those who are quick to criticize the video.
"And later people are surprised that dogs attack people", one Youtube user commented.
"You need to discipline that dog. It's dominant and it should not be", says the other.
Whether the video is funny or not, any dog owner must be responsible enough to train his dog. A sight of a dog being easily agitated even with small actions is not a good sign. -Kami Media
RELATED: LOOK! 15 tweets that show you the funny (and scary) side of children
Source: KAMI.com.gh