Duterte is painted by a Taclobanon artist using 'tuba'
- Taclobanon artist Dante Enage is known for his 'tuba' or coconut wine portraits
- For his latest work, he decided to make a portrait of President Duterte
- His other portraits include that of the Pope, Jimi Hendrix, John Lennon and Manny Pacquiao
Have you ever painted using 'tuba' or coconut wine? Dante Enage of Tacloban City, Leyte has. In fact, he has already painted several portraits using coconut wine, and his latest masterpiece is that of the country's newly-inaugurated President, Rodrigo Roa Duterte.
According to Enage, the portrait is a tribute to the president and is his way of expressing thanks to Duterte for his good intentions for the government. Enage reportedly painted Duterte's portrait on Monday, July 25, just in time for the president's first State of the Nation Address (SONA). The Duterte Administration commenced last June 30.
Enage chose coconut wine, which has a watery brown shade, as his medium for creating the President's portrait so that he could highlight the Waraynon culture. The Taclobanon hopes to one day present the portrait to the president himself, who was born in Maasin, Leyte.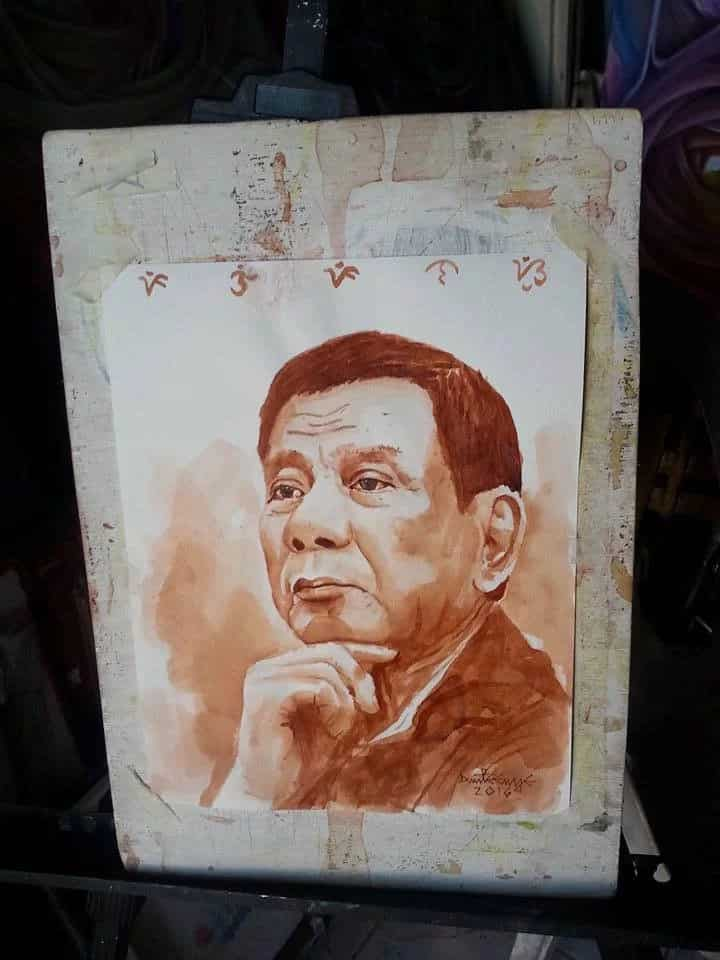 READ ALSO: Kitty Duterte helps in washing their clothes
Speaking in his dialect, the Taclobanon artist said of his choice of medium: "It's more than an art form. It's also my contribution to the local wine-making industry. When people see my painting, they also take a glimpse of our culture."
The artist is a self-confessed supporter of Duterte. Of the man's leadership, Enage claims that he is glad that there is already a change in the political climate of the country under the new president. And about Duterte's recently concluded first SONA, Enage noted that it was a good thing that the president opened his speech by talking about reconciliation and moving forward. He added, in Winaray, that he also believed in focusing on making the present better instead of blaming the past.
READ ALSO: Duterte: I will heed the advice of our former Presidents
Being a Taclobanon, Enage is among the survivors of Super Typhoon Yolanda (international name Haiyan), which struck the country in 2013. As a survivor, Enage hopes that the new president will not forget and still help typhoon victims like him, as well as hopes that the administration will continue to look into their situations, especially in the areas that are still lacking.
Among Enage's works made of 'tuba' are portraits of Pope Francis, rock star Jimi Hendrix, pop icon John Lennon, and international boxing champ now senator Manny Pacquiao. - KJ, Kami Media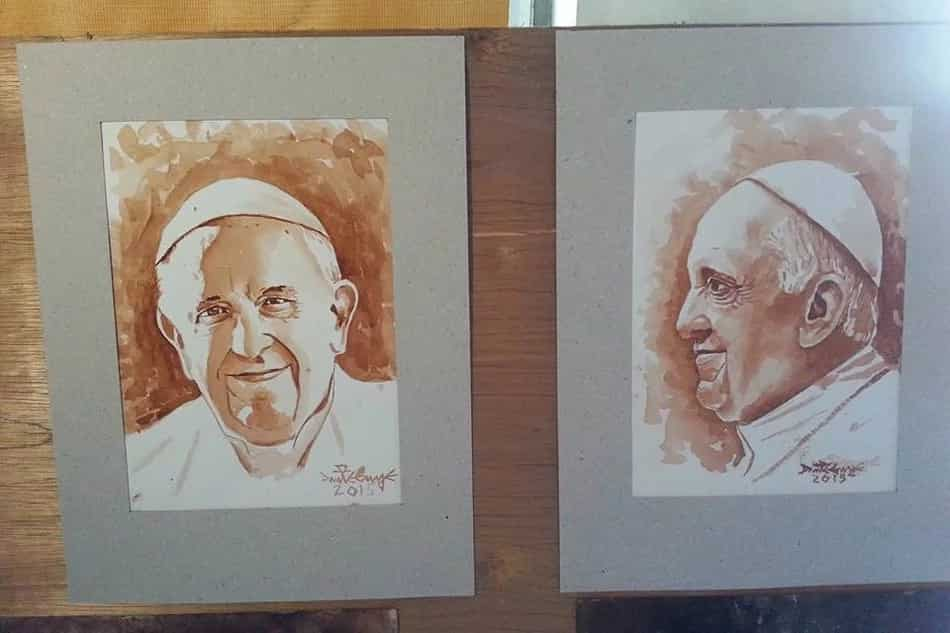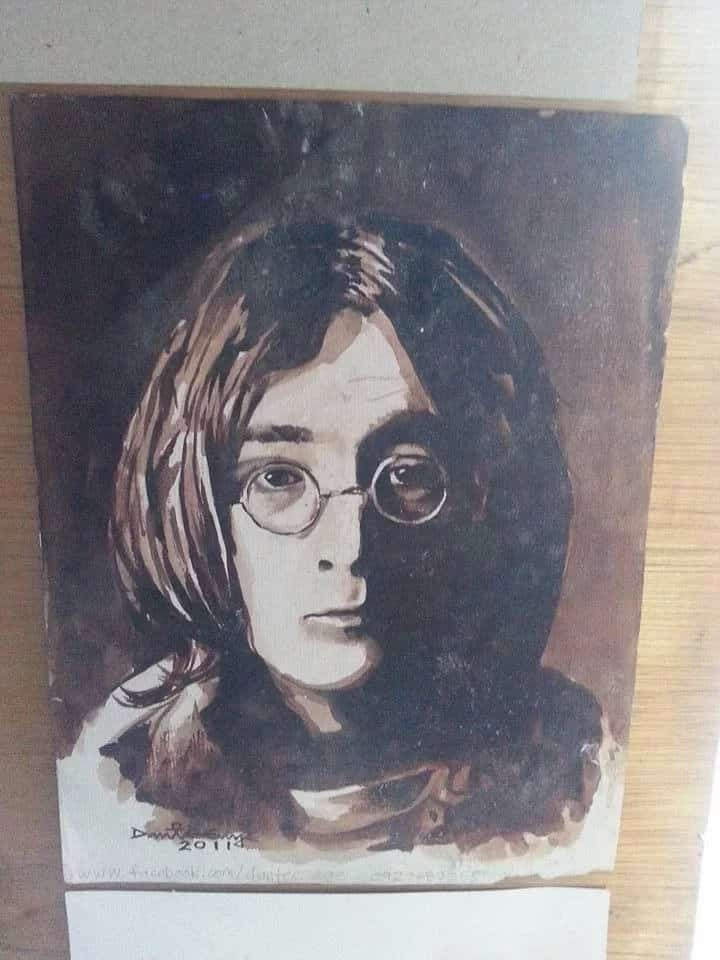 READ ALSO: What happened during Duterte's talk with U.S. Secretary of State Kerry?
Source: KAMI.com.gh