- Mark Bustos, a hairstylist at Three Square Studios in New York City, spends his Sundays going around the city giving free haircuts to homeless people
- Bustos got the idea when he visited the Philippines in 2012 and gave free haircuts to less fortunate children
- Bustos' generous spirit led other netizens to share their random acts of kindness through Instagram by tagging their posts with #BeAwesometoSomebody
Life in New York City is fast-paced, exciting, and all-consuming so much so that weekends are considered as the only time to recharge.
However, for Mark Bustos, top hairstylist at Three Square Studios in Chelsea, his days off are spent wandering around New York City looking for a person in need of a haircut. He frequents street corners, parks, and sidewalks along Union Square, Lower East Side, and Midtown. Sometimes, his clients from the salon will refer him to people in their neighborhood that they think need his help.
"I purposefully do my work on street corners and parks so I can inspire people walking by. My goal is to break the barrier between the less fortunate and fortunate. I want to show others that it is ok to smile and say hello and acknowledge those who are living on the streets," he shares in an interview with Launchpad magazine.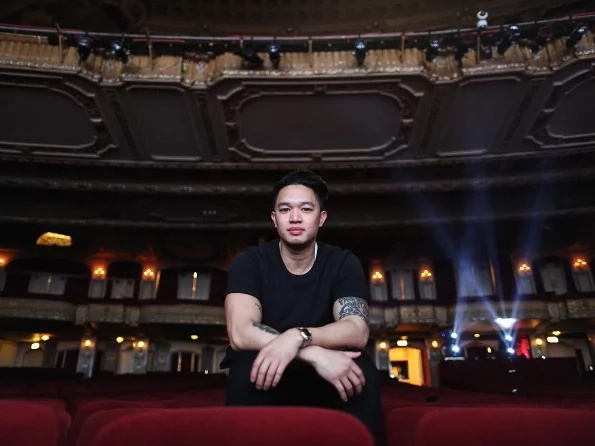 READ ALSO: Search inspiring Toddler boxing like a champ to "Rocky" movie is the most ADORABLE video of the day
Bustos added that the free haircut is not offered outright. He starts off by approaching people in a very casual manner – a friendly smile coupled with light conversation – before he offers his services. When the person agrees, he uses whatever surface he could work on and instructs his new client to sit down as he works his magic. In case the person refuses, he will leave them with a simple care package that consists of the basic necessities such as toothbrush, toothpaste, and shampoo.
As a trained professional, Bustos always brings his own tools – a pair of scissors, two sets of clippers, wide-tooth comb, a cutting cape, two spray bottles with water and alcohol, and several pieces of clean towels – whenever he ventures out on the streets. He also wears gloves and disinfects his equipment in between cuts.
Bustos shares that he can do up to ten haircuts in a day.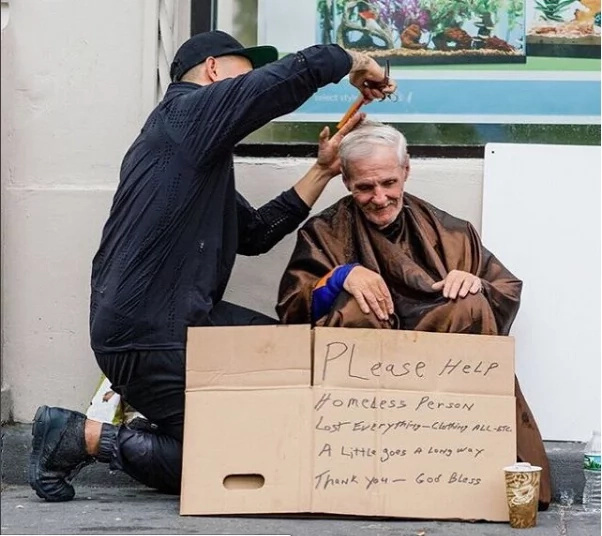 READ ALSO: INSPIRING: 10 simple life lessons from a woman with a life well lived
The 32-year old hairstylist's generous spirit started when he was only 14 years old. Bustos gave his best friends free haircuts at his family's garage in Nutley, New Jersey so that his friends could save money.
In 2012, during a trip to the Philippines, Bustos gave free haircuts to impoverished children in a barbershop he rented out for the day. The experience made such an impact on him that he decided to continue this free service in New York.
"It made me feel so good," Bustos said in an interview with the New York Times. "It was right to bring it home to New York."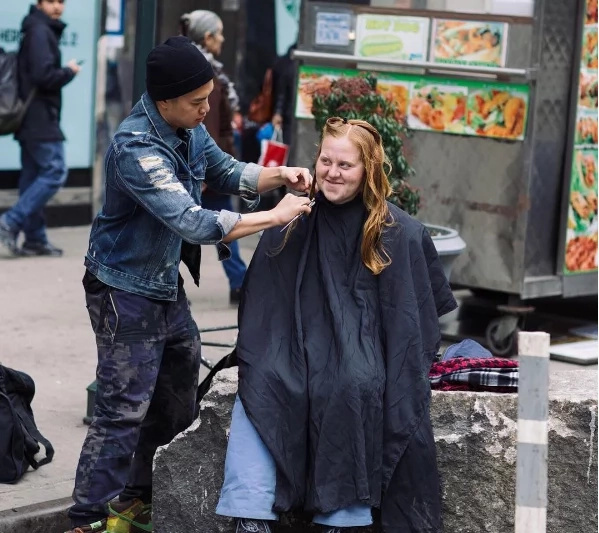 READ ALSO: PHOTOS: This story of a young girl with cancer will make you cry
Since then, every Sunday, Bustos has been hitting the streets of New York as a stylist to the homeless. Bustos described the experience as extremely rewarding and a wonderful way to give back.
In an interview with Today, Bustos is quoted saying as, "I do believe people with a proper, professional haircut receive more respect than those who do not have a proper haircut."
"Having a proper haircut also gives the recipient much more confidence," he added.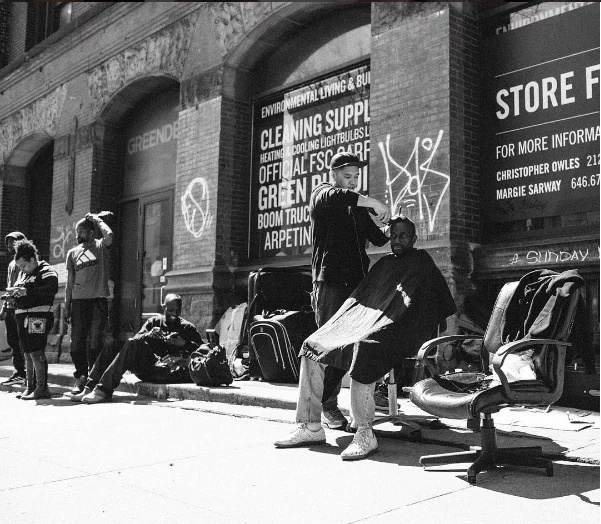 READ ALSO: WATCH: Working dad goes blind; what his daughter does for him will amaze you!
One memorable experience for Bustos was when he cut the hair of man named Jemar in a park in the Lower East Side. Bustos recalls that after seeing his new trim, the man quipped, "Do you know anybody that is hiring? I want to get a job."
Bustos doesn't confine his services to New York City alone. Whenever he vacations, he continues to give the same service to people in that area. He's been to other states such as Cincinnati, New Orleans, Houston, and Los Angeles and other countries like Jamaica and China.
Bustos hopes that his random acts of kindness will inspire other people to reach out to those who are underprivileged in their community.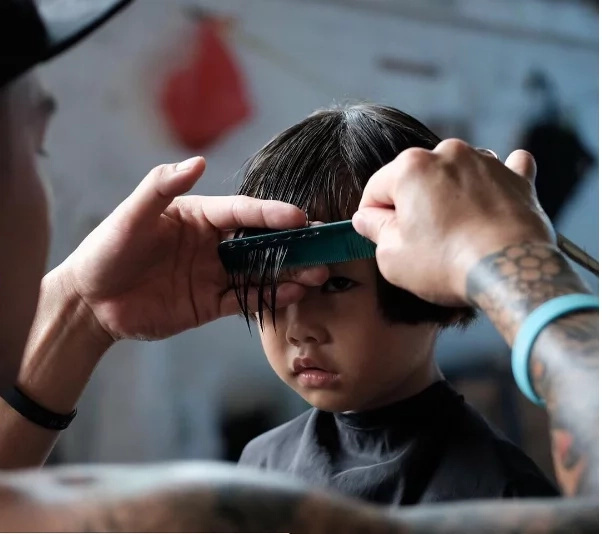 READ ALSO: From gasoline man to full time model: How CJ Querol fueled our hearts
"I happen to be a hairstylist, but my goal is to inspire others by showing people how simple it really is to share their gifts and talents," he said.
"The feeling of using my God-given talent to put a smile on someone's face is priceless. And having been given the voice and opportunity, it is now my responsibility to continue exactly what I've been doing—to change the world one haircut at a time." - Kami Media
READ ALSO: Faceless girl finds sister on the other part of the world
Source: Kami.com.ph