Miss Universe 2016 might be in the Philippines
- Department of Tourism secretary Wanda Teo and Miss Universe president Paula Shugart recently met to discuss the possibility of the Philippines hosting the next pageant
- Teo said that she's excited about it, but it still has to be approved by the government
- Miss Universe 2015 Pia Wurtzbach has been campaigning for the pageant to be hosted in the Philippines
Department of the Tourism's newly appointed chief Wanda Teo reportedly met with the Miss Universe Organization "to discuss the possibility" of the prestigious Miss Universe pageant being hosted in the Philippines.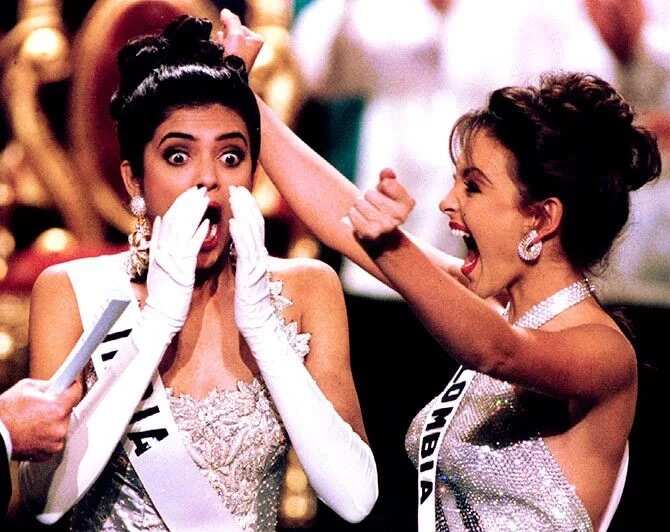 According to reports, Secretary Teo was excited about the idea of hosting the Miss Universe. She however said that it's still subject to the approval of President Rodrigo Duterte.
Earlier this year, the reigning Miss Universe Pia Wurtzbach said that she's actively campaigning for the Miss Universe 2016 to be held in the Philippines.
READ: Miss U Pia Wurtzbach gets tested for HIV
Wurtzbach explained: "Every chance that I get to speak to the media, whenever I have the microphone, I always tell them that me, the whole Miss Universe organization, and [Miss Universe President] Paula Shugart– all of us, we want the pageant here in the Philippines."
She said that in order for the deal to be sealed, the government should approve. "We need the help of the private sectors, we need sponsors, we need people to get involved and be interested and reach out and help us," she added.
The beauty queen also said that hosting the Miss Universe would be great for the country's tourism.
READ: LOOK! Pia Wurtzbach calls for HIV testing
Meanwhile, Miss Universe president Paula Shugart had also expressed its opinion on the matter. In an interview she said: "For years, I've talked about someday having the pageant here. I do know that with Pia (Wurtzbach) right now, the entire worldwide focus is on the Philippines. I think it's a great opportunity. I would love to be able to make it work. We'll see."
The Philippines hosted the pageant twice, the last time was in 1994, where Charlene Gonzales represented the country.
READ: Pia Wurtzbach shares heartfelt message to Miss USA Olivia Jordan
Source: KAMI.com.gh