Ruslana Korshunova bio, career, family, cause of death
Ruslana Korshunova (Russian Руслана Серге́евна Коршунова) was a well-known Kazakh model of Russian descent. She became famous in the fashion industry for her fascinating thigh-length almond-colored hair coupled with piercing blue eyes. Before her death, she worked with various brands such as Vera Wang, Nina Ricci, Max Studio, and Old England. Her startling death sparked controversy and has remained the subject of widespread attention.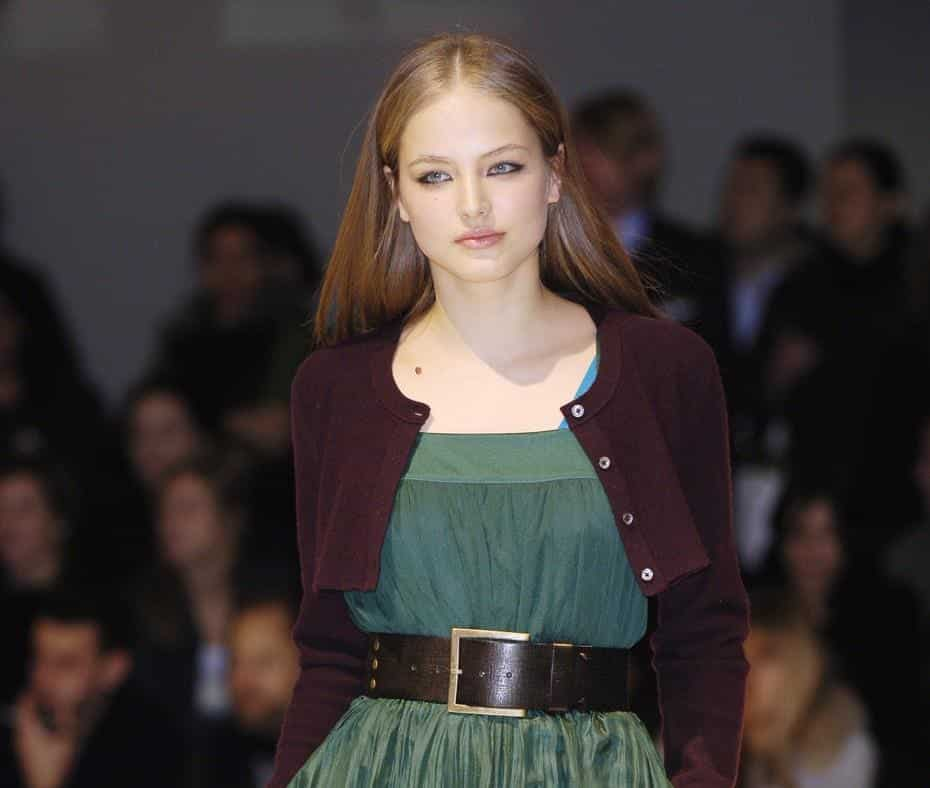 How old was the model before she passed on? Ruslana Korshunova was born on 2nd July 1987 in Almaty, Kazakhstan. Her father passed on when the model was still a little girl. Ruslana Korshunova brother, known as Ruslan, lives in Almaty, Kazakhstan with his mother, Valentina Kutenkova. At the time of her death, the model was twenty years old.
Profile summary
Name: Ruslana Korshunova
Date of birth: 2nd July 1987
Place of birth: Almaty, Kazakhstan
Father: Deceased
Mother: Valentina Kutenkova
Siblings: Ruslan
Profession: Professional model
Ruslana Korshunova bio
Here is a look at the late model's life, including her career, relationships, and unanticipated demise.
Early career
The Ruslana Korshunova long hair earned her the nickname 'Russian Rapunzel.' She was discovered in 2003 when an in-flight magazine featured her photo in an article about the Kazakh town of Almaty. Debbie Jones, the modeling scout who found her, described Korshunova as 'looking like straight out of a fairy tale.'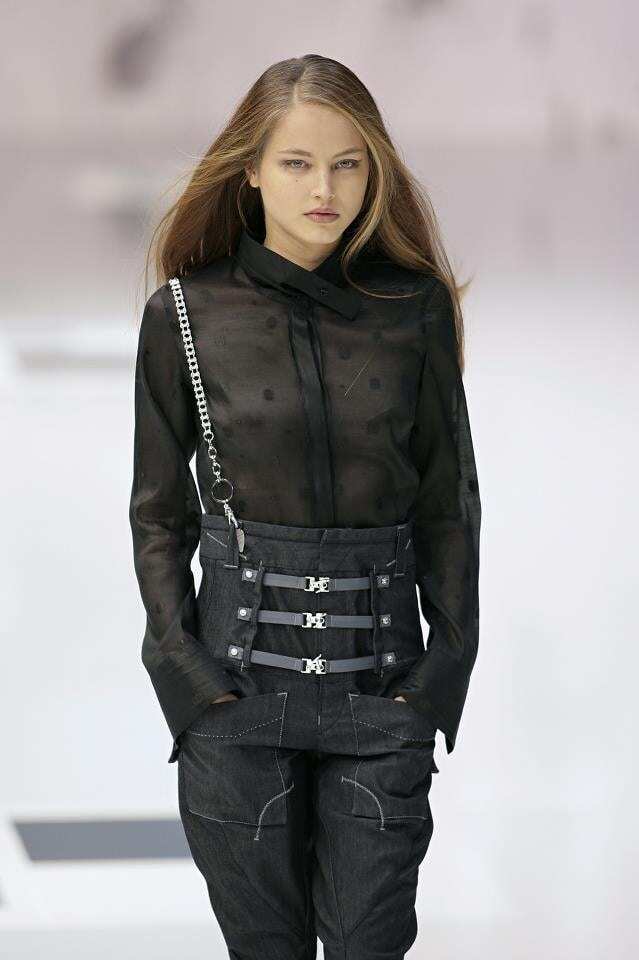 Defining features
The piercing blue Ruslana Korshunova eyes quickly earned her bookings in the modeling industry. Combined with the unbelievably long Ruslana Korshunova hair, the young girl's body features made her the perfect candidate for high-profile modeling.
Ruslana Korshunova Vera Wang deal and others
The model was represented by Traffic Models in Barcelona, Beatrice in Milan, and IMG in London, Paris, and New York. A short while into her career, she spoke German, English, Kazakh, and Russian with varying fluency.
The Ruslana Korshunova Nina Ricci deal to promote the brand's perfume is perhaps one of her best-known appearances in a commercial. Here are some other brands that model Ruslana Korshunova worked with.
Paul Smith
Pantene Always Smooth
Old England
Marithé & François
Kenzo Accessories
Girbaud
Ghost
Clarins
Moschino
Max Studio
Blugirl by Blumarine
Famous images
The Russian-born model was the main subject at several high profile photo-shoots involving renowned photographers and designers. Here are some of her most popular ones.
Ruslana Korshunova solitary refinement photo by Mario Sorrenti
Vlada Roslyakova and Ruslana Korshunova shot by Michelangelo di Battista for the Moschino spring/summer 2005 campaign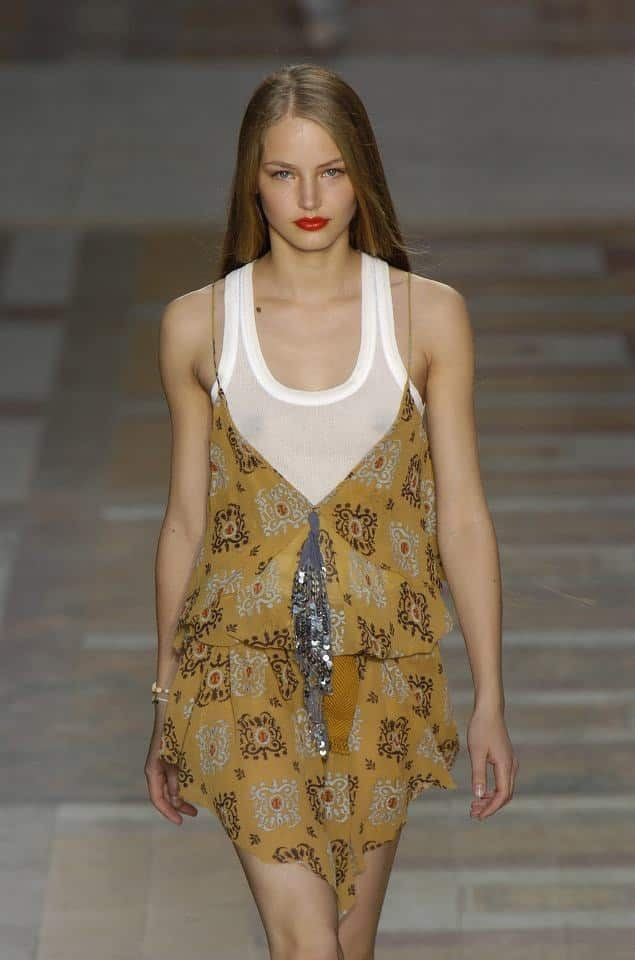 The Ruslana Korshunova Rachel Roy cruise paid tribute to the late model by posting a series of images depicting her modeling career.
Ruslana Korshunova death
On 28th June 2008, the model fell to her death after jumping off the balcony of her ninth-floor Manhattan apartment. Police investigations revealed no signs of a struggle and therefore concluded that the model's death was the result of an apparent suicide.
One of the model's friends pointed out that the model had just come back from Paris and looked quite happy, thus questioning the reason behind committing suicide. The model's mother, Valentina Kutenkova, ruled out suicide as her daughter's cause of death.
In her opinion, the model would have talked about any issues that would have made her contemplate suicide. A concierge who worked at the model's apartment described the scene at the site of Ruslana's death. One interesting observation involves the model's hair, which appeared shorter and unevenly cut as if by someone who was in a hurry.
Many witnesses stated that there were no suspicious people near the model's apartment around the time of her death. A while later, British filmmaker created a theory that the model's death was connected to her membership at Rose of the World, a Russian organization that apparently trained its members for 'personality development,'
The filmmaker, known as Peter Pomerantsev, attended several sessions at the organization aiming to understand its operations. The model's death was even more curious considering that another model, Anastasia Drozdova, had also committed suicide after joining the organization.
Ruslana Korshunova funeral
On 4th July 2008, Ruslana was laid to rest in Moscow, Russia. The funeral was attended by the model's close friends and family. There were also various models in attendance at the somber occasion. The model's mother pointed out how Russia had always been one of Ruslana's favorite cities in the world.
Ruslana Korshunova was undoubtedly among the people who passed on when their careers were rising. The Russian-born runway model will always be remembered, not only for her extraordinary hair but also for her exploits in the modeling world at a tender age.
Source: KAMI.com.gh