Jake Ejercito to Sandro's Rescue
Jake Ejercito defends Sandro Marcos from bashers on social media for his involvement on the latter part of the 2016 elections.
Sandro Marcos and Jake Ejercito are long time friends.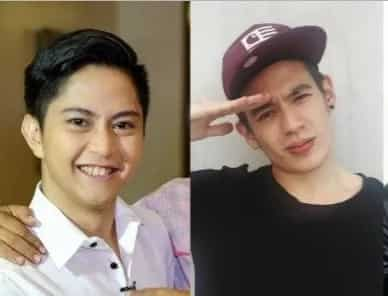 During the election day, Sandro made comments that the election was rigged because his vote for president was invalidated. He tweeted and used the hashtag #DayaangMatuwid and made rounds over social media. Later on, he recanted and apologised after realizing that he accidentally shaded two circles for president that's why his vote was invalidated. This then even increased the number of bashers.
He also accused the current administration of cheating in favor of Camarines Sur Rep. Leni Robredo, his father's closest rival in the VP race.
This was of course denied by Robredo and the entire comelec.
Jake, son of re-elected Manila Mayor Erap Estrada, went on twitter and defended Sandro's honor. He said that Sandro is "way better than what social media depicts him to be."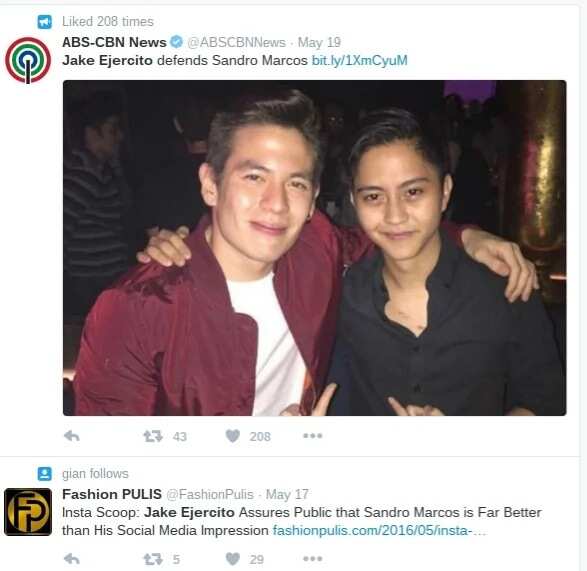 Sandro also apologized to Enchong Dee after a fake twitter account that used his name tweeted to the actor "a gay will always be a gay" in response to Enchong's tweet about the Marcos family.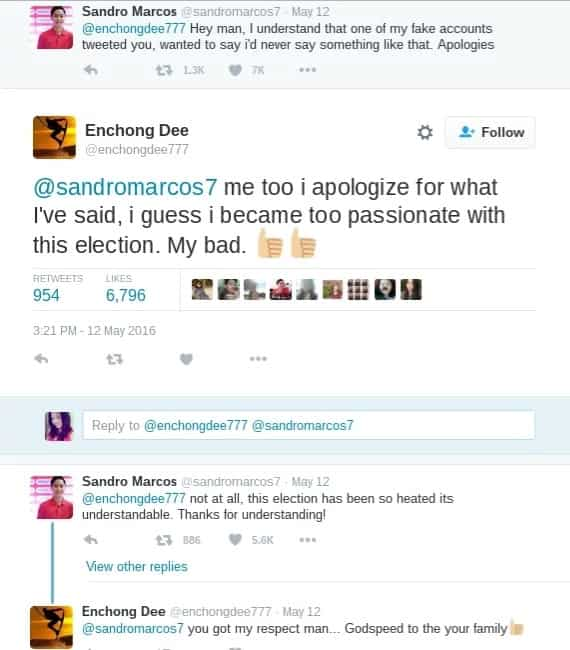 Enchong also apologized for his remarks.
RELATED: 11 hottest next generation politicians
Source: KAMI.com.gh