Duterte meets his match; New PNP chief promises a fight to death
Presumptive President Rodrigo Duterte seems to have found a perfect match in his new Philippine National Police (PNP) chief: Ronald Dela Rosa as the Chief Superintendent warned drug lords during an interview that the PNP will use lethal force against them.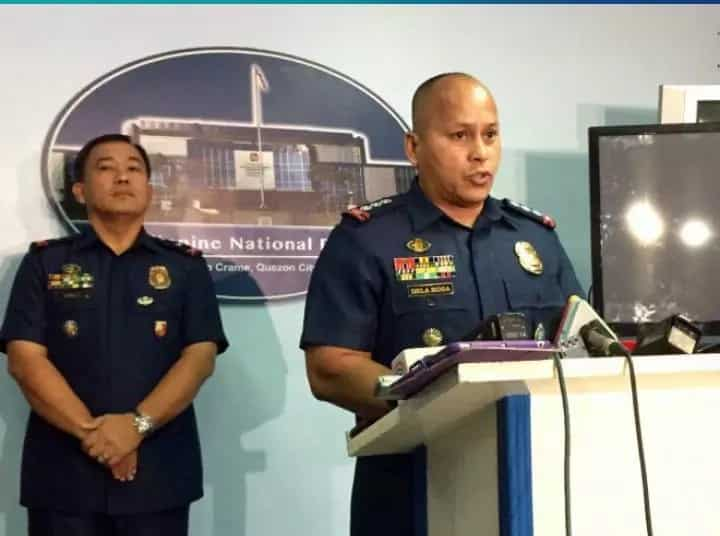 "This will be a fight to the death," Dela Rosa told the media. "So, to the drug lords out there, get ready because I will run you over."
Rodrigo Duterte's executive assistant, Christopher Go, has already confirmed in Davao City that the incoming President has already selected Dela Rosa as the next leader of the 120,000-strong PNP force. Dela Rosa, nicknamed "Bato" or "Rock," will officially replace Director General Ricardo Marquez as the PNP Chief on June 30, the same date that Duterte will officially replace Benigno Aquino III as the Philippine President.
Dela Rosa also stated that Duterte's promise to eradicate drugs in less than a year is possible and that he is willing to do anything to achieve it.
"Kakayanin natin. Hindi naman pwede p*** PNP chief ka tapos hindi mo kakayanin. Eh dapat kayanin mo. After 3 to 6 months kung hindi kaya, eh di surrender," Dela Rosa told reporters in Camp Crame.
(We can do it. You cannot be appointed as the damn PNP chief and then not be able to achieve it. You should be able to do it. After 3 to 6 months and it is not achieved, just surrender.)
The 54-year-old Dela Rosa has been very vocal in the past about his great support and admiration for Duterte. Before becoming the Directorate for Human Resource and Doctrine Development executive officer, Dela Rosa was the Reactionary Standby Support Force (RSSF) brigade commander but was allegedly relieved of this position after expressing his support for Duterte's presidential candidacy, just before the election.
READ ALSO: Things you should know about Duterte's policies, cabinet appointments, and plans
Source: KAMI.com.gh