Happy Easter messages for family and friends 2020
Christians all around the world celebrate the holy week every year. It is the time of the year again, where people commemorate the death, burial, and resurrection of Jesus Christ. Easter day, which falls on Sunday for most Christians in the world, is the celebration of Jesus' resurrection, while for some, it marks the official start of spring; the return of the sun and warmer days. No matter your reason for celebrating, we hope that you may have a blessed and happy Easter this year.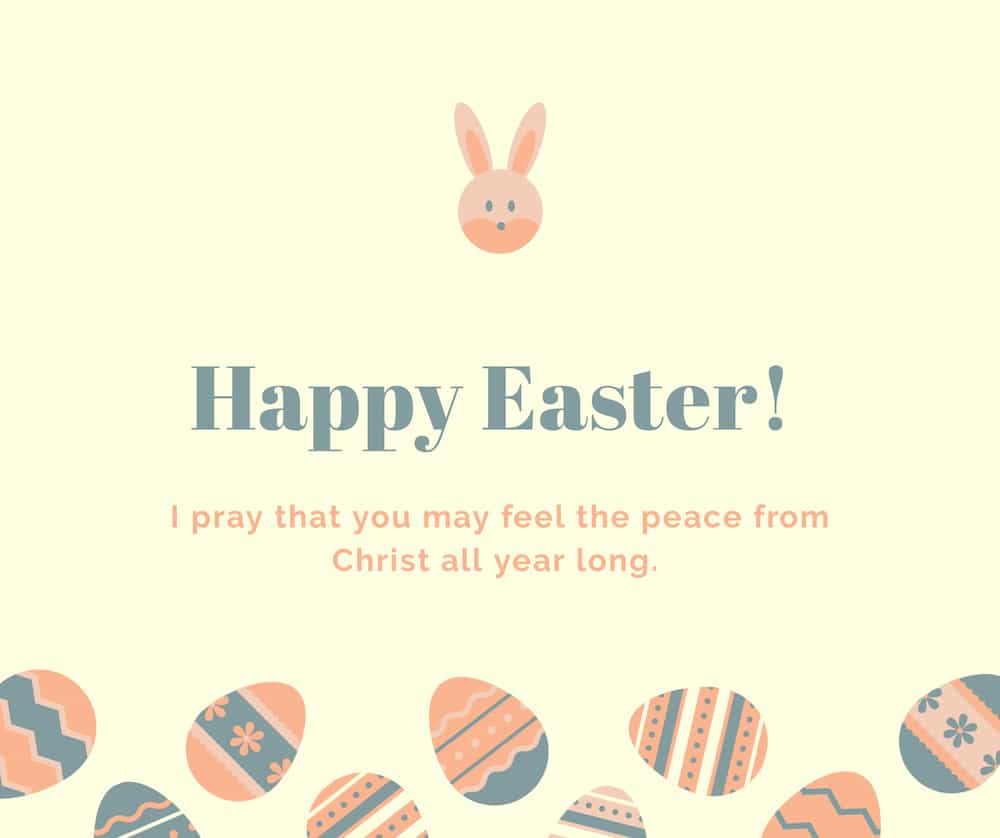 Aside from going to church, eating out with your family, or hosting an egg hunt party, what could be the best way to celebrate and share the Easter's spirit to your loved ones? Well, you can send happy Easter messages to family and friends to warm their hearts on this special day.
When is Easter 2020?
This 2020, Easter's celebration will be on April 12 (Sunday). Easter is the day that Christians believe that Christ rose from the dead, bringing eternal life to all believers and followers. After being executed on a cross on Good Friday, Jesus was buried in a tomb. That first Easter, some 2,000 years ago, God the Father raised Jesus from the dead. The account is found in all four Gospels of the New Testament in the Bible.
Inspirational Easter messages
To celebrate the special occasion, we have listed inspirational and happy Easter messages, which you can say to your loved ones personally, or you can send it to them.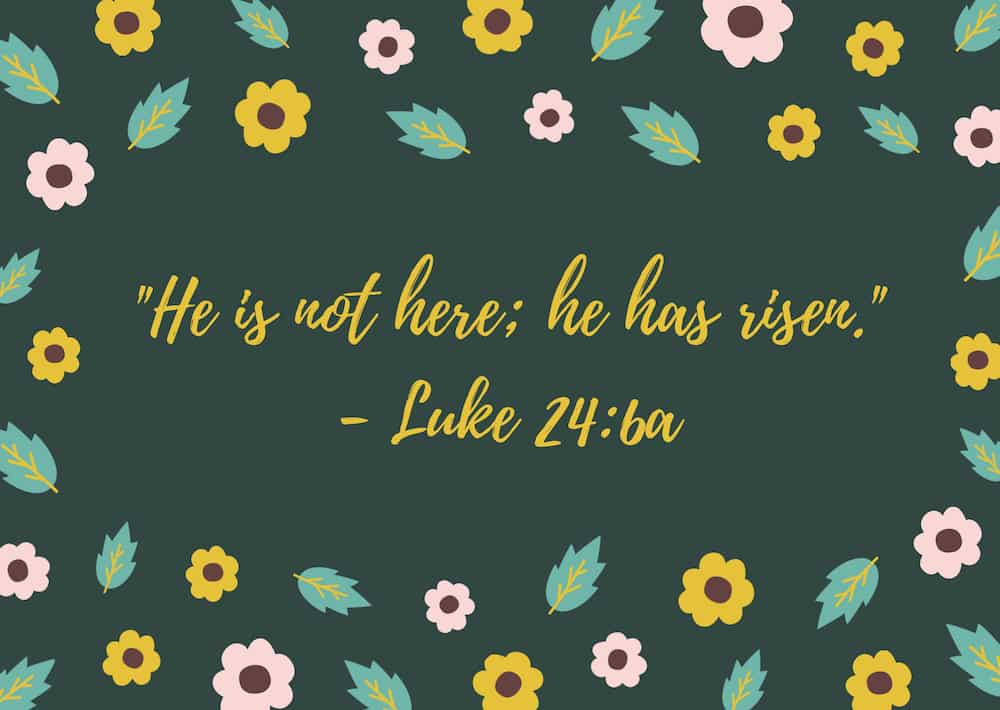 Christ is risen from the dead and trampled death. May you rise with Him and become a light into this world.
Jesus died for you on the cross. It is time for you to live for Him. May He bless you abundantly that you may be able to bless others and glorify His name.
May the miracle of Jesus' resurrection bring you peace and hope.
Today, I wish you the hope and beauty of springtime and the promise of brighter days.
You deserve nothing but happiness and peace. May this day mark the start of your fruitful and purposeful year.
This day is another miracle from the Lord as you were able to open your eyes and experience life. Do not forget to thank the living God today.
May the Lord lift your heart, today and always.
Jesus died on the cross, was buried, and after three days, rose from the dead – all for His love for you.
I hope that on this special day, the Lord will bless you with so much. Enjoy this day!
You are loved, you are forgiven, and you are redeemed.
Two thousand twenty years ago, Jesus Christ experienced a horrible death, was buried, and then resurrected for the sin of humanity. May this truth give you hope on this day.
May this day fill your anxious and worried heart with an unmistakable peace that comes from above.
Happy Easter greetings for family
Easter is best spent with family, so, aside from the festive dishes that you are planning to serve them, give them some heart-warming messages, as well. This is the best time to thank them as they are one of God's many blessings to you.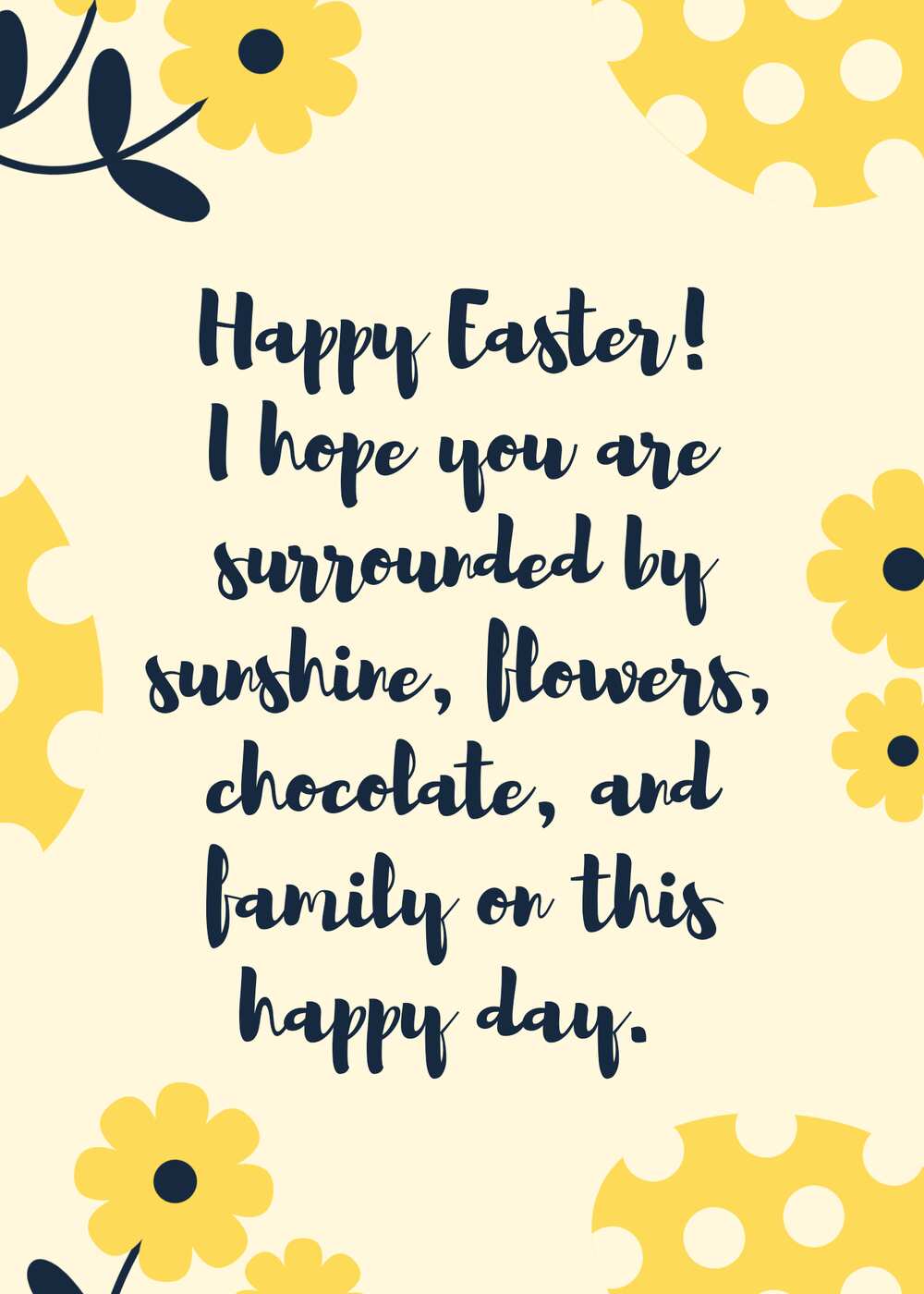 I am always thankful that you are my family. I hope that this special day will make us more united. Happy Easter 2020!
May the grace and mercy of the Lord be upon our family, as we celebrate His resurrection today.
I believe that God placed me on this household – and with that, I am forever grateful.
There are a lot of things I wat to say to you, but just this one today: I thank the Lord for blessing our family abundantly, not only with material things, but with love, joy, and unity. I could not ask for more.
May our family unite with other families today, in love and blessing for the whole world, on this holiest of holy days.
Today is the day that the Lord has made. Let us rejoice and be glad in it as one family.
My dear family, remember that we have been set free already. Let us praise and worship God today.
It is time to paint some colorful eggs, eat a few chocolate bunnies, and spend time with you, my dear family. May we all enjoy this day.
I am hoping for more Easters to be spent with you. I love you.
You are the greatest blessing I have received my whole life. I love you, my family.
READ ALSO: Touching birthday greetings for husband: 120+ ideas
Easter messages for friends
Your friend surely brought you so many blessings, and it is the perfect time to give them some Easter messages and appreciate them.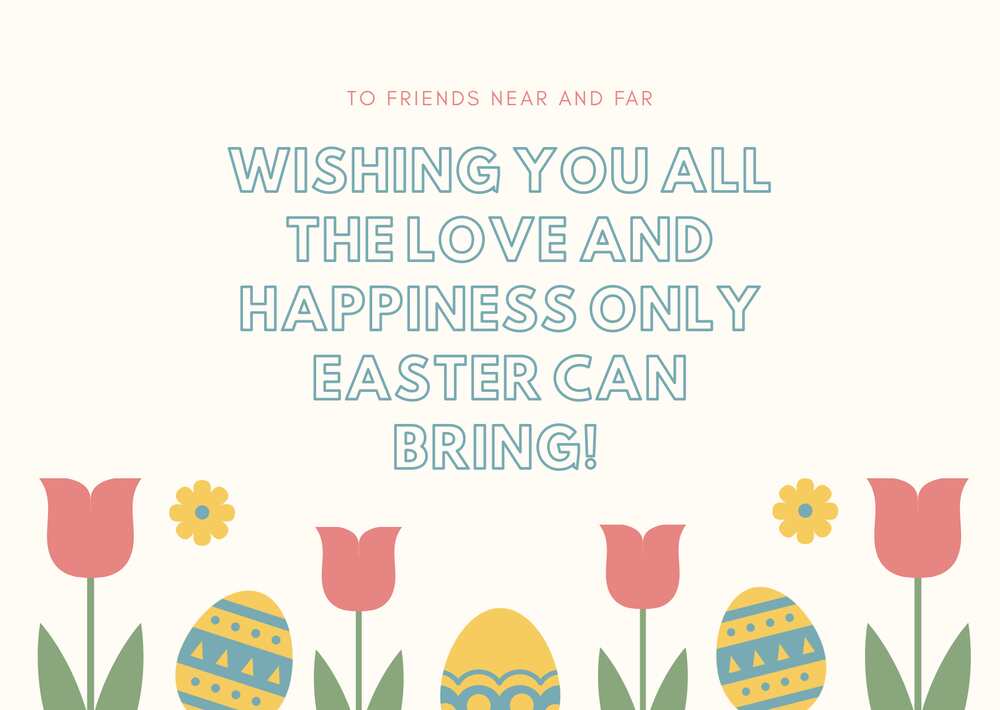 Get ready for some eggs-tra special, chocolate-filled surprises for you today. It will be as sweet as you are, my dear friend.
Thank you for always being there for me, in season and out of season. May the Lord bless you from this day forward. I am always praying for you.
Jesus loves you dearly, my friend. I hope that you will get to know our Savior even more.
Today, we celebrate the resurrection of Jesus and the love of God the Father. May you be filled with overflowing love and hope today.
I am sending many blessings to you during this time of hope, joy, and renewal.
Here's to an Easter spent remembering what the holiday is about: peace, forgiveness, and the gift of Jesus.
I hope this day brings you as many smiles as you bring to others. May you continue to be the salt and light to this world. You are blessed.
It is by knowing someone as special as you that adds a little extra joy to Easter.
Praying that you feel Christ's love throughout this Easter Day and beyond.
Easter is truly the best day to spread love and hope to our loved ones. May the death, burial, and resurrection of Jesus Christ strengthen our faith, whether in good days or bad days. May it be a reminder that God loves us despite all our sins and wrongdoings. We hope that the happy Easter messages above will help you to celebrate the holiday in a new and special way.
READ ALSO: Inspirational birthday message for wife: 100 ideas
Source: KAMI.com.gh