What is SOGIE bill in 2023? Meaning explained and Philippines update
The fight for equality and anti-discrimination for the LGBTQIA+ community in the Philippines has existed for over two decades. The SOGIE bill is one manoeuvre that seeks to end discrimination and inequality suffered by the minorities in this group.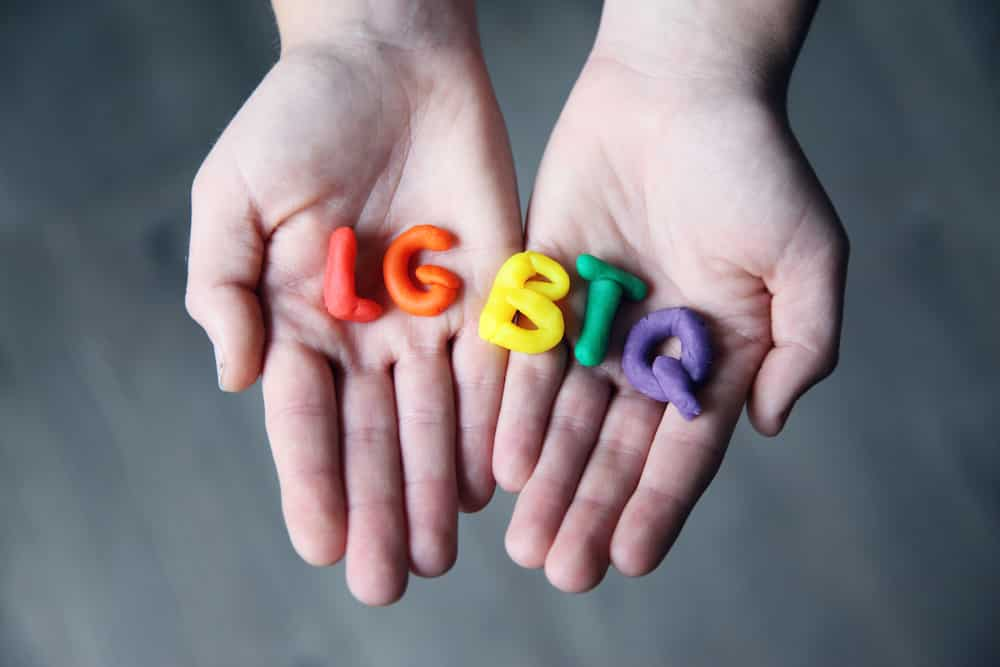 Since the draft saw the light about twenty years ago, it has elicited mixed reactions from different factions across the globe. As the bill continues to receive endorsements and criticisms in equal measures, a more in-depth look at SOGIE bill meaning will help you understand what it seeks to achieve
SOGIE bill definition
What is the meaning of SOGIE? The word SOGIE is an acronym for Sexual Orientation, Gender Identity, and Expression. The bill defines these terms as follows.
Sexual Orientation refers to who a person is sexually attracted to. There are about five subcategories in this section. They include;
Asexual: This is a person who is not attracted to anyone
Straight: This is an individual who has a sexual attraction to a person of the opposite gender.
Bisexual: A person exhibits sexual attraction to persons of the same gender and those of the opposite gender.
Gay: A man attracted to a fellow man.
Lesbian: A woman attracted to a fellow woman.
Gender Identity, on the other hand, is how a person presents or feels about his gender. Under this category, human beings are divided into cisgender and transgender.
A cisgender: This is a case where an individual feels that the gender assigned to him during birth is true to what he is.
Transgender: People in this group feel they do not belong to the gender assigned to them at birth. They have a conviction that they belong to the opposite gender. The group is identified as transmen and transwomen.
Lastly, Gender Expression is typically how an individual presents him/herself. It could be how they dress, speak, or their general life.
What is the purpose of SOGIE bill?
The aim of this legislation is to protect Filipinos who are members of the LGBTQIA+ community against discrimination. On August 13th, 2018, Gretchen Custodio Diez, a transwoman, was denied access to her preferred bathroom by a janitor at Cubao Mall. The incident sparked debates on how gender equality has failed.
Whereas the rights of LGBTQIA+ community are protected on paper, Filipinos are no strangers to incidences of abuse and hate against these minorities. Therefore, the SOGIE bill in Philippines seeks to penalize any form of discrimination based on sexual orientation, gender identity, and expressions.
SOGIE bill summary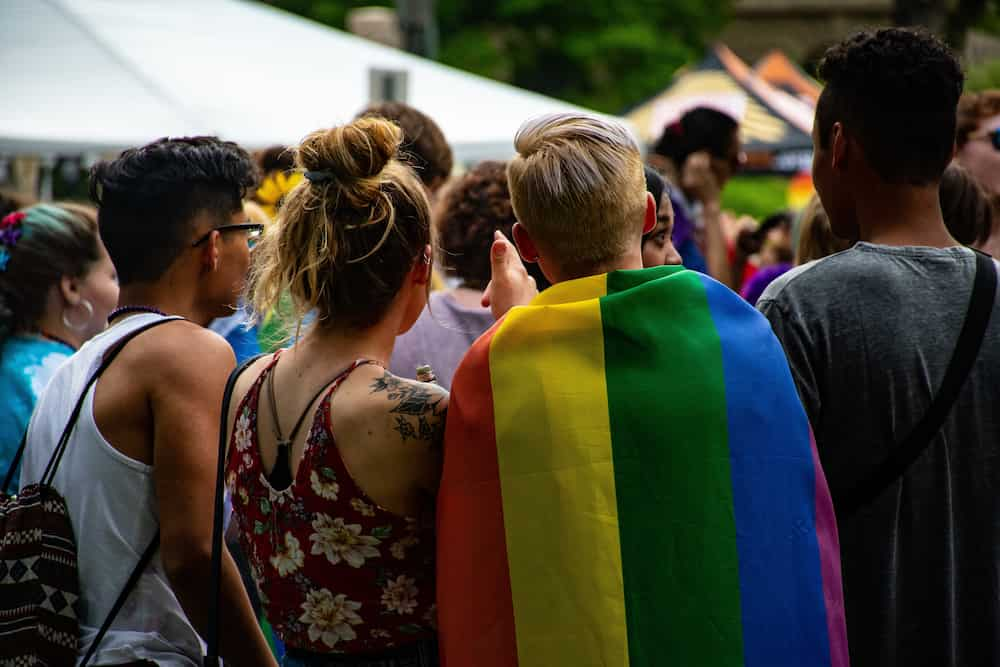 What does SOGIE bill mean? The law draft identifies a particular set of actions that it deems discriminatory. Anyone, corporation, or organization that violates them is liable to charges in court.
Among the activities that are discriminatory according to this bill include;
Harassment by police or military
Being denied access to health facilities and other establishments
Denial or revocation of formal recognition, accreditation, or registration of an institution, political party, or organization.
Revocation or denial of a driving licence.
Being subjected to physical or medical examinations without own consent.
Being denied admission or expelled by learning institutions.
Promoting stigma among the LGBTQIA+ community
Where does the SOGIE bill stand on marriage?
Does the bill support same-sex marriage? The answer is 'NO' because the draft does not mention marriage right. The equality legislation recognizes that a transwoman is legally a man and cannot be allowed to get married to a man. However, such people should not be deprived of privileges or discriminated against.
Who proposed SOGIE bill?
The Congress of the Philippines proposed the Anti-discriminatory Bill (ADB), commonly known as the SOGIE. It was first tabled in Congress in 2000 by Etta Rosales and the late Senator Miriam Defensor-Santiago.
Is SOGIE bill approved?
When the bill was filed in the 11th Congress, it passed the third reading in the House of Representatives but stalled in the Senate. It reached the committee level when it was refiled in the 14th Congress. It was again lobbied in the 15th and 16th Congress to no fruition.
SOGIE bill Philippines update
As of the 19th Congress, the SOGIE Equality Bill in the Philippines has seen progress. Senators Risa Hontiveros, Loren Legarda, and Mark Villar filed the bill in September 2022, receiving support from Senator Robin Padilla.
In December 2022, the bill successfully passed the Senate Committee on Women, children, family relations, and gender equality with the backing of 19 senators, including Hontiveros, Legarda, and Senate minority leader Koko Pimentel.
However, delays occurred when Senator Joel Villanueva referred the bill to the committee on rules in February 2023, hindering its sponsorship by the plenary. During this time, musician and former National Youth Commission chair Ice Seguerra supported the bill.
SOGIE bill pros and cons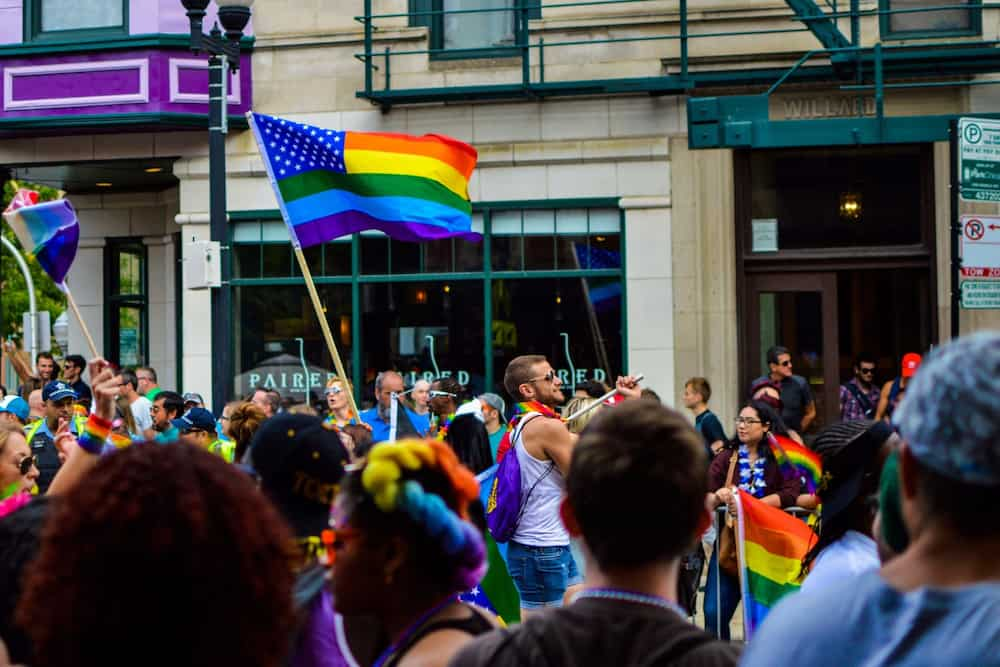 The draft has the following advantages and disadvantages.
Advantages
It advocates for equality and fairness not only for LGBTQIA+ community but also for every person in the country.
It seeks to control the behaviour and perception of the general public towards others based on sexual orientation.
The LGBTQIA+ community will have access to hospital services and other facilities without fear of discrimination.
Disadvantages of SOGIE bill
The LGBTQIA+ community could use the law to threaten other people who disagree with their terms.
The draft seeks to undermine religious and academic freedoms and principles.
Transgender will go beyond the bounds of standard behaviour and moral principle.
The bill has received support from various people in the Philippines, including rights activists, celebrities, and politicians. Below are some of their tweets.
Is SOGIE bill counterproductive?
The bill has elicited a set of mixed reactions from different people and writers around the world. In an article published in Manila Bulletin, Dr Benardo M. Villegas finds the bill counterproductive.
In his article, he argues that even though the movers of this bill have the best intentions, they have their facts wrong. He points out that the bill errs when classifying human beings according to sexual orientation or gender identity. The writer feels that classification should be based on a substantial, not superficial, distinction.
He further explains that classification based on sexual orientation is superficial because there is no permanence in the distinction. It is so because the attraction of people to the same sex may vary in degree, and there are cases of diminished same-sex attraction.
Why is it important to understand SOGIE?
The SOGIE bill importance is that it promotes inclusivity, respect, and equality for all individuals, regardless of their sexual orientation or gender identity.
Understanding SOGIE can challenge societal norms and prejudices, break down stereotypes, and create a more inclusive and accepting society.
What is the anti-discrimination law in the Philippines?
The SOGIE Equality Bill is the Philippines' anti-discrimination law. It aims to protect persons' rights and welfare regardless of their SOGIE and promote equal opportunities and treatment for all.
What is the equality law in the Philippines?
The Philippine Constitution and several legislative measures that promote equal rights and protections for all individuals are the foundation of equality law in the Philippines.
Furthermore, the Magna Carta of Women (Republic Act No. 9710) aims to abolish gender discrimination and promote gender equality in all areas. It protects women's rights and welfare through employment, education, health, and social services provisions.
The proposed SOGIE Equality Bill aims to establish comprehensive anti-discrimination safeguards based on sexual orientation, gender identity, and expression.
SOGIE bill is not new to most of us. However, not everyone has had a chance to understand what the draft is all about. As you wait to see whether it will finally be passed into law, much of what is covered here is an actual representation of its content.
Kami.com.ph published a detailed guide on how to Pasaload Smart. The service allows subscribers to share their load with other network users for as low as P2.
You can share your Smart load with TNT and Sun numbers. It is a reliable service, and transferring your credit to someone else is simple.
Source: KAMI.com.gh