Sunshine Cruz family, house, children, scandal, height
Sunshine Cruz is a Filipino singer and actress. She is part of the Cruz family which has hitherto dominated the entertainment scene in the Philippines.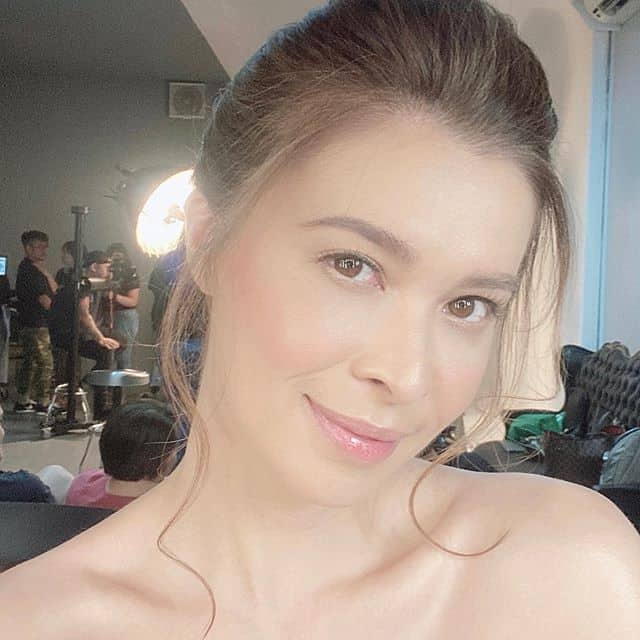 She is famously known for her outstanding character in Ligalig of 2006, Wildflower of 2017, and Dugong Buhay of 2013. Her active participation in the entertainment industry of the Philippines has not only earned her fame but also a considerable amount of income.
When she was 15 years, she featured in a 1992 episode of Valiente, and films such as Guwapings: The First Adventure and Aguinaldo, Be Careful With My Heart and Bubble Gang.
Sunshine Cruz profile summary
Birth name: Sunshine Braden Cruz
Date of birth: July 18th, 1977
Sunshine Cruz age: 42 years
Place of birth: Manila, Philippines
Nationality: Filipino
Sunshine Cruz height in feet: 5 feet 4 inches
Weight: 115 pounds or 52 kg
Occupation: Actress, model
Year active: 1992–present
Religion: Christianity
S*xuality: Straight
Marital Status: Divorced
Sunshine Cruz children: Samantha Angeline, Angelina Isabele and Angel Francheska
Sunshine Cruz biography
The singer was born on July 18th, 1977, in Manila Philippines to the family of actors and actresses. She is the daughter of Danny Cruz. Sunshine Cruz sisters are Maricel and Maritess Allary. There is also a brother among Sunshine Cruz siblings, and his name is Michael.
READ ALSO: Trae Young bio: Age, parents, nickname, stats
At 38 years, she enrolled and pursued a BA in Psychology at Arellano University. This was in line with her childhood dreams and aspirations.
Sunshine Cruz family
In September 2000, the Filipino star married actor/director Cesar Montano. Before the annulment of their marriage in 2013, their family was blessed with three daughters. The names of Sunshine Cruz daughters are Samantha Angeline, Angelina Isabele and Angel Francheska.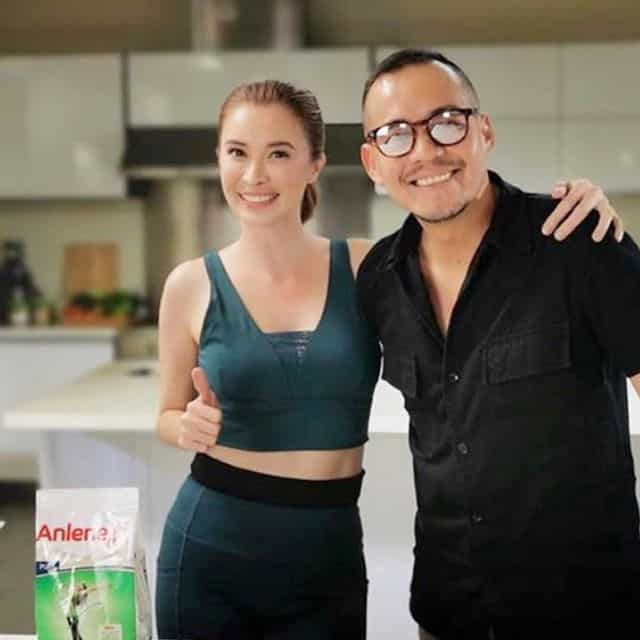 None of these daughters uses the former Sunshine Cruz husband name Montano as their onscreen name. Instead, they have adopted Cruz. To clarify the matter, their mother stated that the decision for her children to use "Cruz" instead of "Montano" was from Arnold Vegafria, their talent manager. She also revealed that the said manager consulted Cesar Montano first about the move, and the award-winning actor did not oppose it.
Career and achievements
The celebrated actress commenced her acting career in 1992. She made her film debut in the 1992 episode of Valiente. So far, the actress has featured in numerous movies and television shows.
READ ALSO: Sarah Carlos profile: bio, age, hometown, family, wedding
Below are some of Sunshine Cruz movies;
First Time... Like a Virgin! in 1992
Guwapings: The First Adventure in 1992 Dolores
Shake Rattle & Roll IV in 1992 Gretch (segment "Ang Guro")
Humanda ka Mayor!: Bahala na ang Diyos in 1993
Dino... Abangan Ang Susunod Na... in 1993
Ano Ba 'Yan 2 in 1993 Carolina
Aguinaldo in 1993
Galvez: Hanggang sa Dulo ng Mundo Hahanapin Kita in 1993
Pandoy: Alalay ng Panday in 1993 Vibora
Teenage Mama in 1993
Junior Police in 1994
Baby Paterno: Dugong Pulis in 1994
The Marita Gonzaga R@pe-Slay: In God We Trust! in 1995 Marita Gonzaga
Oha! Ako Pa?! in 1995
Kahit Harangan ng Bala in 1995 Jojo
Costales in 1995 Minda Costales
Wilson Sorronda: Leader Kuratong Baleleng's Solid Group in 1995
Virgin People 2 in 1996
Sa Bingit ng Kamatayan in 1996 Susan
Medrano in 1996 Lyka
Ang Titser Kong Pogi in 1996 Cynthia
Adan Lazaro in 1996 Rowena Reyes
Paano Kung Wala Ka Na? in 1997
Lihim ni Madonna in 1997 Madonna
Enteng en Mokong: Kaming Mga Mababaw ang Kaligayahan in 1997
Babangon Ang Huling Patak ng Dugo in 1997 Alieta
Ang Pinakamahabang Baba sa Balat ng Lupa in 1997
Magagandang Hayop in 1998 Rowena
Ama Namin in 1998
Init ng Laman in 1998
Ang Kabit ni Mrs. Montero in 1999 Annie Sugay
Ibibigay Ko ang Lahat in 1999 Lucy
Bullet in 1999 Mabel
Ekis: Walang Tatakas in 1999 Dolor
Pag Oras Mo, Oras Mo Na in 2000
Alas-Dose in 2001 May Vergara Atty. Montero
Sunshine in 2002 (Sunshine Cruz Jay Manalo are casts in this movie)
Inang Yaya in 2006 May
Ligalig in 2006 Trixie
Biktima in 2012 Jane
Just The Way You Are in 2015
Mang Kepweng Returns in 2017
Mystified (iflix original movie) in 2019 Hellga
The Heiress in 2019 Carmen
She has also featured in the television programs below.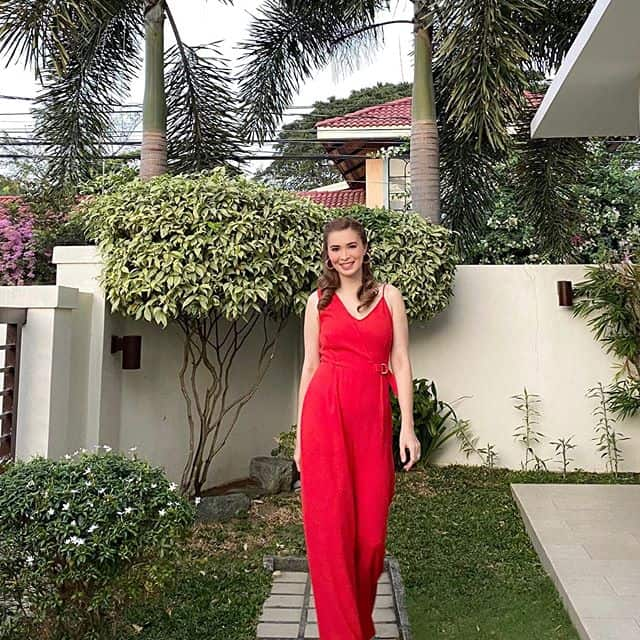 Valiente of 1992 as Leona Braganza
That's Entertainment 1992-1997 as Herself
Bubble Gang of between 1995-1999 as Herself
L of 1999 as Claire Celerio
Kapalaran of 2002 as herself
Marina of 2004 as Reyna Istah
Asian Treasures of 2007 as Esmeralda
Mars Ravelo's Lastikman of 2007 as Susan Navarro / Mothra
Palos of 2008 as Grazella Caranzo y Reviera
Be Careful With My Heart of 2012 as Alexandra "Alex" Lim
Carlo J. Caparas' Dugong Buhay of 2013 as Isabel De Lara
Jim Fernandez's Galema, Anak Ni Zuma of 2013 as Isabel Carriedo-Castillo / Malena
Toda Max of 2013 as Mrs. Catacutan
Pure Love of 2014 as Lorraine Santos
Oh My G! of 2015 as Maria Lucilla "Lucy" Zaldivar-Santiago
Dolce Amore of 2016 as Alice Urtola
Dear Uge: Burol in this Together of 2016 as Rafa
Wildflower of 2017 as Camia Delos Santos-Cruz / Jasmine
Celebrity Bluff of 2018 as Herself/ Player
Tonight with Arnold Clavio of 2018 as Herself/ Guest
Kapag Nahati ang Puso of 2018 as Rosario "Rio" Matias / Rio Fonacier-del Valle
Dear Uge: Pasiklaban sa Lamayan of 2018 as Kim
Hiwaga ng Kambat of 2019 as Melissa-Enriquez-Baron
Love Thy Woman of 2020 as Rebecca "Kai" Estrella
Who is Sunshine Cruz boyfriend?
Her boyfriend is called Macky Mathay. Macky has always been vocal about his love for Sunshine. He is also vocal of his gratitude that the actress came to his life. Visibly, the businessman also shares a beautiful relationship with the children of the actress.
Sunshine Cruz scandal and controversies
The actress has been involved in a s*x film before. According to an article published on Philippines News website, Sunshine Cruz Dukot Queen is an unfinished s*x film starring the actress. It was alleged that her ex-husband bought and blocked it to save her from humiliation because of the explicit scenes it contains.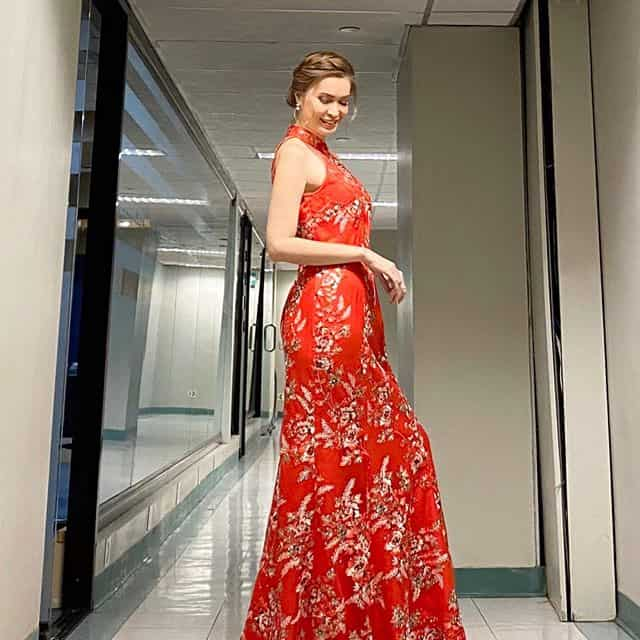 Cesar made such move because it contained very explicit films such as a "bl*w j*b session". However, to clarify on the matter, the actress said,
To set this straight, Dukot Queen is an unfinished movie directed by Tikoy Aguiluz. It was never bought by my ex-husband, it was a supposed s*xy movie that I did not finish because my parents couldn't anymore accept the fact that I am doing s*xy-bold films back then.
Sunshine Cruz Instagram and other social media sites
Here are the links to her social media platforms:
Instagram page: @sunshinecruz718
Twitter account: @sunshinecruz718
Facebook page: @Sunshine Cruz
Some of the fantastic photos you will come across include those of Sunshine Cruz house, children, film cover pages and many more.
Quick fact checks about the actress
She became the first Filipina to pose for the cover of FHM magazine in 2000.
She won a PMPC Star Award for Television in 2014.
She fought a bitter divorce battle against her first husband of 13 years actor Cesar Montano and even accused him of r@pe and child abuse. She ultimately got custody of her three daughters.
Sunshine Cruz daughter Angelina is a budding singer and has already released an album.
To actualise her childhood dream of studying at the university,the actress enrolled for a BA in Psychology at the Arellano University in March 2016 at age 38 years.
Sunshine Cruz is one of the most celebrated actresses and singers in the Philippines. She has made a name out of acting in various movies and television series. Cruz is indeed a role model for many young and upcoming singers and actresses in the world.
READ ALSO: Criselda Volks profile: Age, husband, movies, scandal
Source: KAMI.com.gh