Kitty Duterte bio: age, height, boyfriend, family, study
Kitty Duterte is the youngest daughter of Rodrigo Duterte, the current president of the Philippines. She is also known as Veronica Kitty Duterte. She has 3 siblings, two brothers, and one sister. Kitty is best recognized for her simple life notwithstanding being the presidential daughter. What exceptional qualities does she have that make her stand out from other celebrities?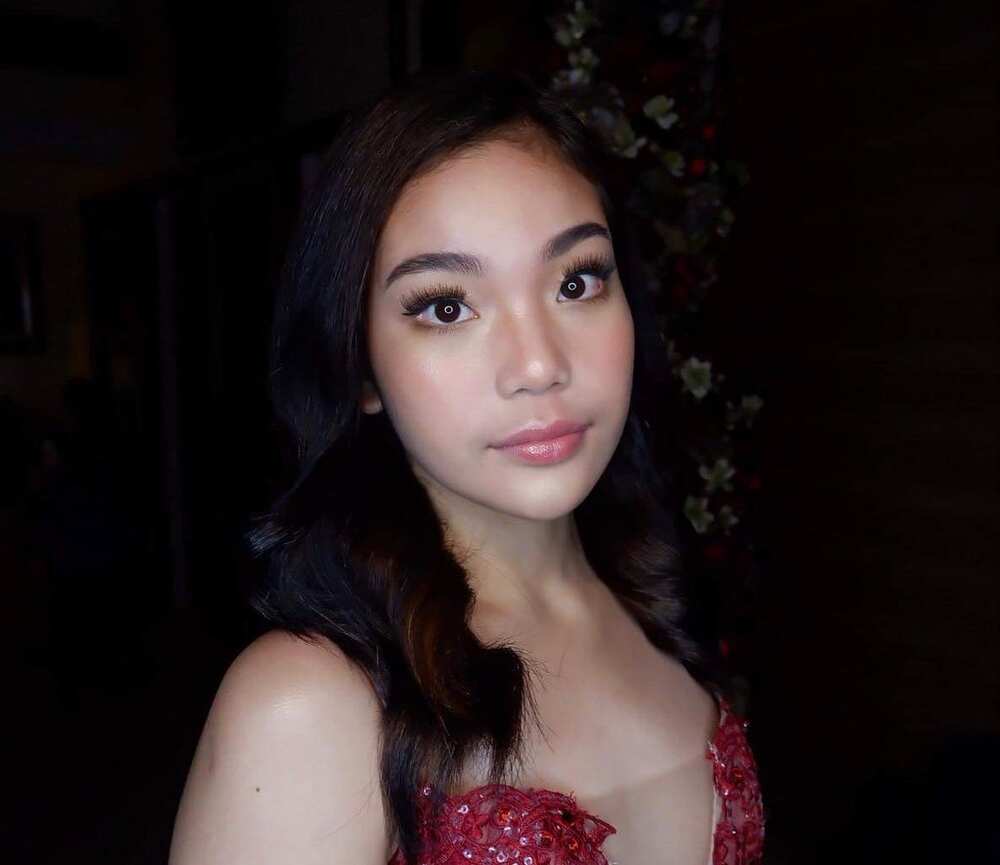 The beautiful and adorable Kitty Duterte has been gaining traction for the past few years on her social media platforms. The 15-year-old gets her drive and ambition from her mother, Cielito "Honeylet" Acancena. She braves the odds by getting the attention of many netizens and millennials online. Undoubtedly, her fans would love to know why Kitty Duterte is such an outstanding figure.
Profile summary
First name: Veronica
Last name: Duterte
Kitty Duterte real name: Veronica Acancena Duterte
Nickname: Kitty
Date of birth: April 10, 2004
Place of birth: Philippines
Zodiac sign: Aries
Kitty Duterte age: 15 years old
Kitty Duterte biography
Kitty was born on 10th April 2004 in the Philippines from the second marriage of her father. She is the youngest daughter of Rodrigo Duterte, the 16th President of the Philippines. After the annulment of her father's previous marriage with Elizabeth Zimmerman, her parents started dating and later got married.
She is ranked as one of the top famous people born in the year 2004. She is known to live a simple lifestyle despite being the president's daughter, by washing her own clothes. The Kitty Duterte bio is already gaining a lot of buzz in the Philippines ' entertainment industry.
How old is Kitty Duterte?
That is the question many of her fans ask because of her random comments about sensitive topics. The long-awaited Kitty Duterte birthday is coming soon and she gets to celebrate her 16th birthday. It is obvious that her age is not stopping her from pursuing her dreams. This can clearly be spotted in her net worth of $9 Million at only 15 years of age.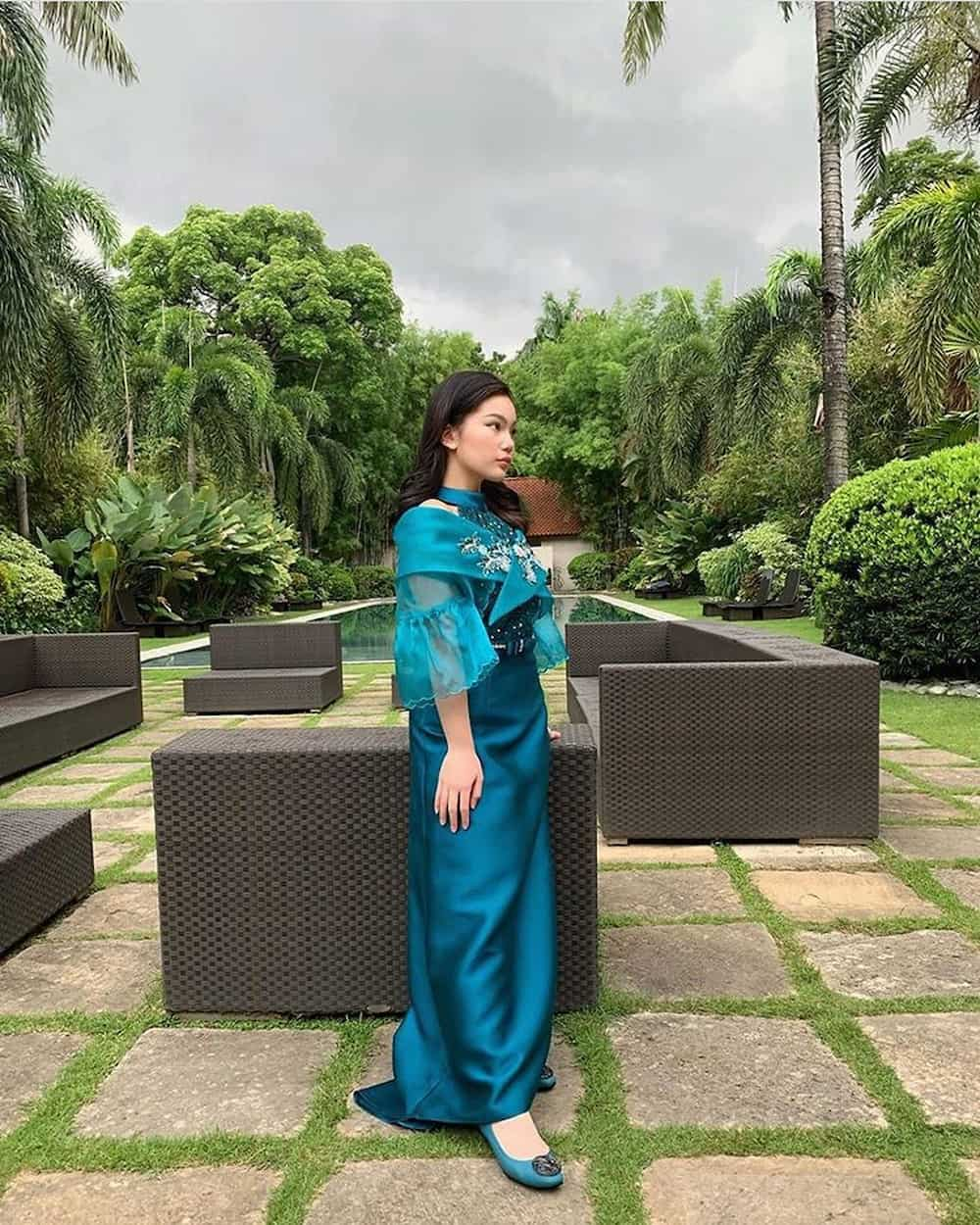 READ ALSO: Grace Lee: biography, age, boyfriend, scandal, nationality
Body measurements
Kitty Duterte height and weight are hardly discussed on social media.
Kitty Duterte school
The majority of politician's children like Kitty Duterte study at Stella Maris Academy, Davao. Kitty Duterte was previously attending a usual school but things had to change the moment her father became the president of the Philippines. She now goes to school surrounded by bodyguards and must have the approval of a stylist before leaving the house. She successfully graduated from Stella Maris Academy in March 2017.
Tattoo
Tattoos are the order of the day to the Duterte's family. Kitty Duterte tattoo is on her body just like her father and the rest of her siblings.
READ ALSO: Yeonwoo profile: age, height, boyfriend, Instagram
Official social media handles
If you want to know more about Kitty Duterte's current life, you can follow her on the platforms below:
Kitty Duterte Twitter: @veronicaduterte
Kitty Duterte Facebook: @OfficialKittyDuterte
Kitty Duterte Instagram: @kittyveronicadu30
Debut
During the Kitty Duterte debut party of her cousin, Princess Avancena, Kitty not only had an awesome time but was also able to show off some unique dance moves. This led to all eyes being glued to the famous and free spirit, presidential daughter.
Kitty Duterte family
Other than her father being the president of the Philippines, the rest of the family members love engaging in ordinary activities. She has three siblings namely, Paolo, Sara, and Sebastian. When it comes to protecting her family, she does not tolerate nonsense from anyone. She made this clear by reacting to a basher's comment on the family's trip to Russia.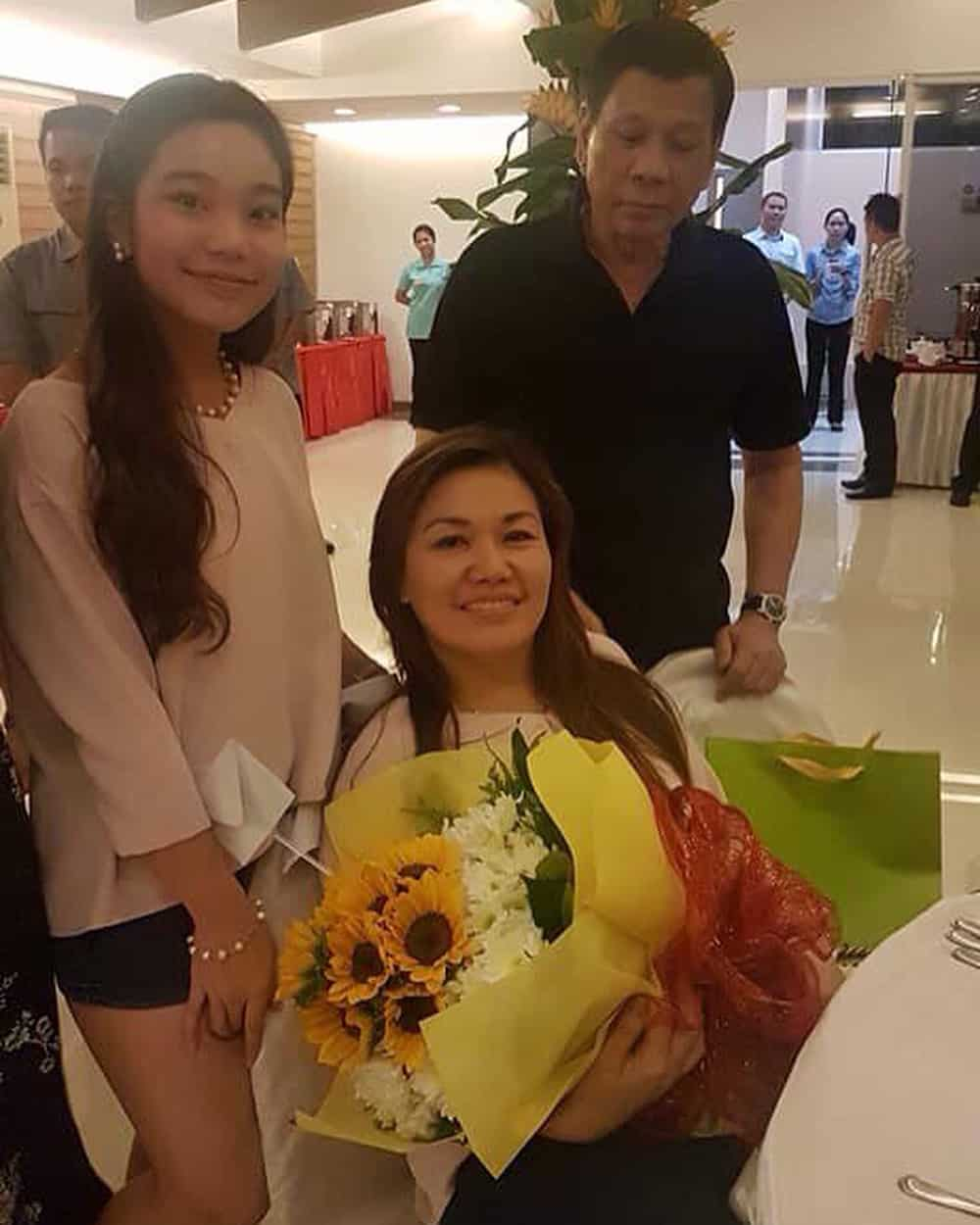 Mother
Kitty Duterte mother is very hardworking and ambitious. Kitty would like to be a businesswoman like her mother who is currently excelling in the challenging world of business. She quotes,
I'm torn between becoming a lawyer or a businessman. I like to prove my point and steer clear of issues. I also love to copy my mother. She handles a few businesses and it amazes me how she makes more out of a handful.
Kitty Duterte boyfriend
Who is Kitty's boyfriend? Euwan Manunod is the handsome gentleman that has gotten Kitty head over heels despite only being in 9th grade. Her boyfriend proudly announced on Twitter about their relationship and expressed how lucky they were to find each other.
Euwan keeps his personal life private by limiting access to his social media accounts, but fans still follow the couple on Kitty's social media platforms.
Kitty Duterte and Selena Gomez
The presidential daughter is one of the biggest fans of Selena Gomez and frequently uses the app musical.ly, to lip-sync to Selena's song "Kill 'Em With Kindness".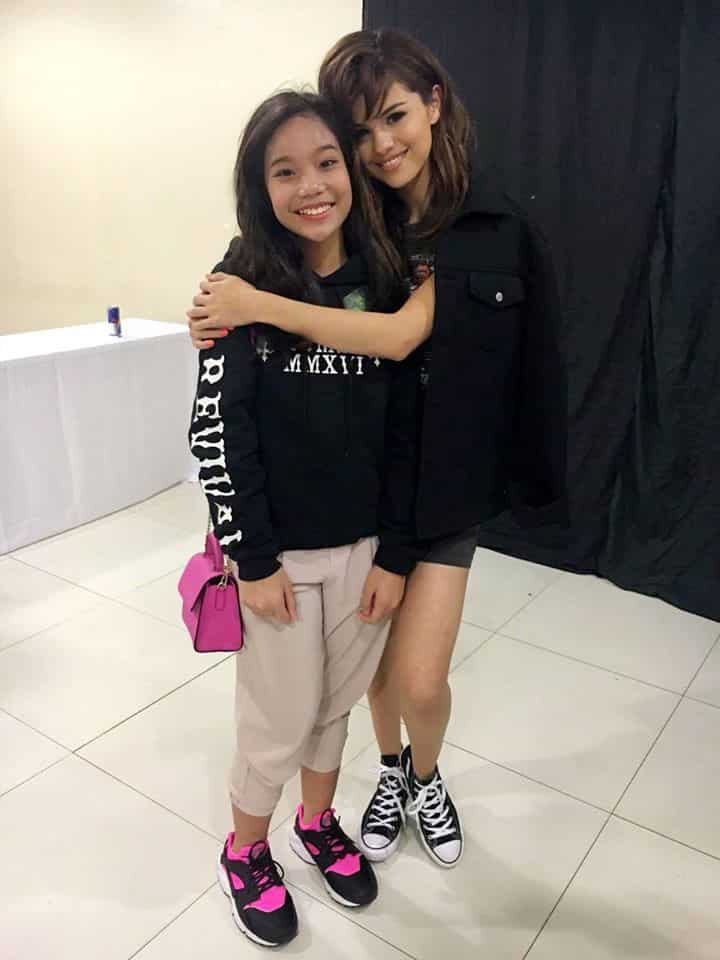 Kitty Duterte and Jooe
The Korean star Joo E of the group Momoland is Kitty's look alike. Their outspoken round eyes have left the netizens sharing ideas and thoughts on their resemblance. This made Joo E trend on Facebook.
Scandal
Kitty loves toying around with the minds of netizens. Kitty Duterte scandal involved a photo of her, almost kissing another girl and this ignited speculations and rumors. As a member of the first family, there is pressure on how she behaves and portrays herself to the public. Despite the pressure, she does not allow peoples' comments to bring chills to her bone.
She is known for her unorthodox ways of doing things. Her fans have different reactions to her actions. Her independent nature allows her to speak her mind and this is one of the things that many people admire about her.
Kitty Duterte has a good chance of excelling beyond being just the presidential daughter if she puts her mind to it. She is a bold individual that does not shy away from answering questions from netizens. Netizens can learn a few things from her as she struggles to follow in her mother's footsteps of succeeding as a businesswoman.
READ ALSO: Kiko Estrada: family, age, bio, height, scandal, girlfriend
Source: KAMI.com.gh