If you have ever been to a Filipino party or social gathering, then you have most probably had a taste of the iconic dessert called leche flan. Now, if you are missing the smooth and creamy taste of it, you don't need to go to a store and buy the expensive premade ones. Instead, you can save money and learn how to make leche flan at home.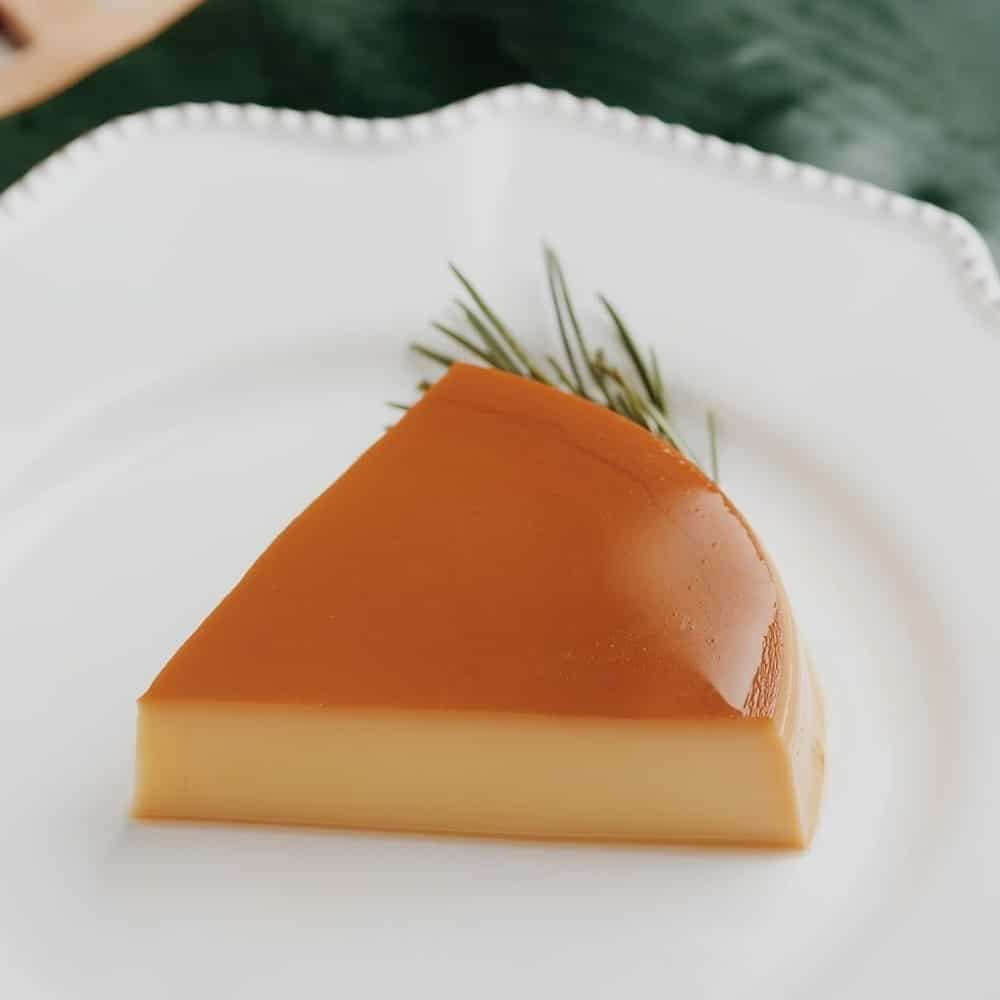 Leche flan is a Filipino dessert with a smooth and gelatinous consistency typically made with milk, eggs, and caramelized sugar. It is similar to desserts from other cultures with the same ingredients, such as creme brulee and caramel custard.
In the Philippines, leche flan is often served as a dessert in social gatherings, made by people in the food business for reselling, or simply made at home by people with a sweet tooth if they crave the taste of it. How to make leche flan Filipino style?
READ ALSO: How to make coffee jelly: step-by-step recipe
How to make leche flan step by step
To make the most amazing version of the dessert that everyone will love, you will need to learn the steamed leche flan recipe. This is how to make leche flan using steamer:
Leche flan ingredients:
10 pieces of medium-sized eggs
1 can condensed milk (400ml or 14oz)
1 cup evaporated milk or fresh milk
1 teaspoon vanilla extract
1 medium-sized lime (dayap)
Sugar
Procedure:
In a bowl, separate the egg yolks from the whites. Only the yolks will be needed for the next steps.
Beat the eggs using a fork. If you have an electric whisk at home, you can use it to beat the egg yolks for uniform texture.
Add the condensed milk and keep mixing.
Using a fine grater, grate some lime peel on top of the mixture.
Add the vanilla and the fresh/evaporated milk. Keep mixing. If you want to know how to make leche flan creamier, you can add some all-purpose milk.
Set the mixture aside.
In a small aluminum tray (fl@n mold or llanera), put one teaspoon of white sugar and gently shake it around to spread the sugar all over the bottom of the mold.
Put the small metallic tray on top of the stove over very low heat and wait for the sugar to caramelize. (NOTE: Do not leave the mold unattended. It will burn if you do. The sugar will caramelize over low heat in just under a minute.)
The sugar powder will turn into brown sticky goo. That's how you can tell that the sugar has caramelized. Take the tray off the stove and turn off the heat. Tilt the tray from side to side to spread the caramel evenly on the bottom. Let it cool until the caramel has hardened.
Pour the mixture you made earlier until it fills up about 90% of the tray. Once filled, cover the top of the tray with an aluminum foil.
Steam the mixture for 30-35 minutes or until it's done. You can tell that it's done by taking off the cover and jiggling the tray gently. If it's only slightly jiggly, it is done. If it jiggles a lot, it needs a few more minutes to steam. Do not oversteam the tray or it will dehydrate, resulting in dry results.
Take it out of the steamer and let it cool before refrigerating.
Congratulations. You have just learned how to cook leche flan. Take it out of the fridge and enjoy!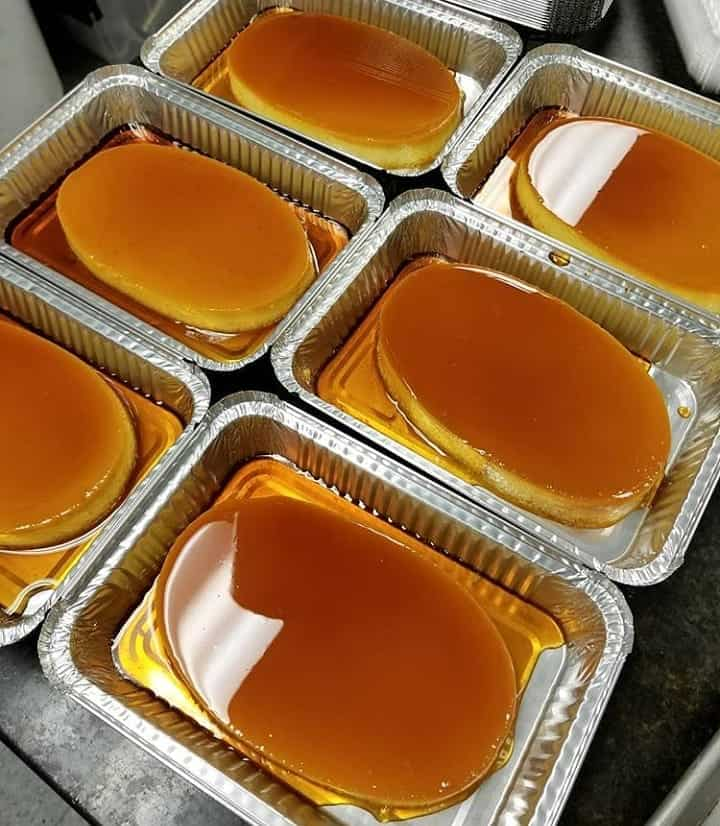 Some frequently asked questions about preparing the dessert
How to make leche flan recipe is easy, and you can do it at the comfort of your own home. However, some who have tried making the dish has some questions such as the following:
How do I make it smoother?
There are things you can do if you want to know how to make leche flan smooth. These tips make sure that your final product comes out with a smooth and even texture. (1)Use an electric whisk during the mixing process of the ingredients, and (2) use a fine-mesh sieve to filter any impurities (such as clumped eggs and milk) from the mixture.
Can I make it without a steamer?
This is how to make leche flan without steamer: use an oven. Line a baking tray with a clean towel and pour enough hot water to soak the towel completely. Set the covered tray on top of the towel. The water should only reach as high as about only half the tray. Bake it in the oven (preheated 350F) for 45 minutes.
Can I make it without an oven?
Knowing how to make leche flan without oven is easy. Just use a steamer following the process above.
I don't have a llanera. Can I still make it?
You can use an appropriately-sized metallic or ceramic sauce dish as a llanera substitute. However, you will need a kitchen torch to caramelize the sugar. Do not put a sauce dish over the stove to caramelize the sugar. This is how to make leche flan without llanera (aluminum tray).
How to make leche flan sauce
To make the sauce, you can caramelize powdered white sugar by following the steps above.
Filipinos love food. And most have a talent for making good food. At the brief moment when you savor the bite of a good dessert, you forget about all your troubles.
More than any tips and tricks, the most important thing to keep in mind while making this dessert is to pay attention to the steps you are taking. Learning how to make leche flan is easy, you just have to carefully follow this guide.
READ ALSO: Walang pahinga! Pokwang, pinahanga ang netizens sa sipag niya noong bagong taon