Modern sack race viral video laughed netizens' heart out
Sack race has been a typical game during fiesta and other Filipino celebrations however this modernized sack race is way more fun and safer.
KAMI caught sight of this funny story on Pinoy Funny Videos page on Facebook.
- This video was about a sack race with a twist of cuteness since it is preferably played by children.
- In this modern version of sack race, the players were seated inside their respective sacks covering their body from neck to foot, and their heads are protected by motorcycle helmet. The helmet played a great role to start the game in a hilarious way.
- This hilarious video went viral and became popular and the game being followed in different fiesta celebrations.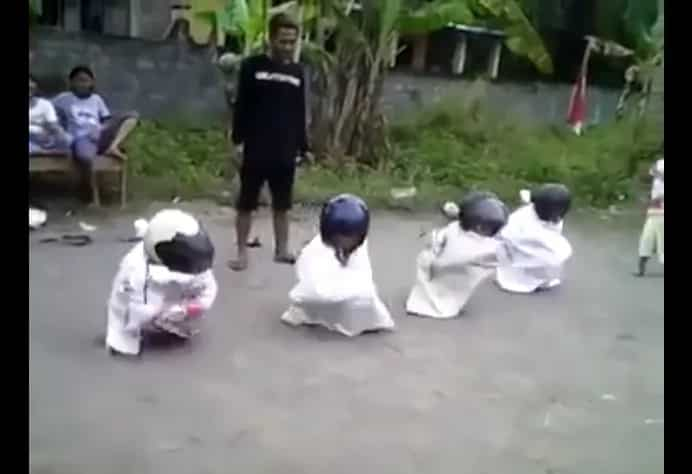 The game facilitator told the players to get in their sack and sit down. The sack is then tied appropriately to the neck to avoid it from dropping once the race started. The helmets were then checked and double checked to ensure safety of the players.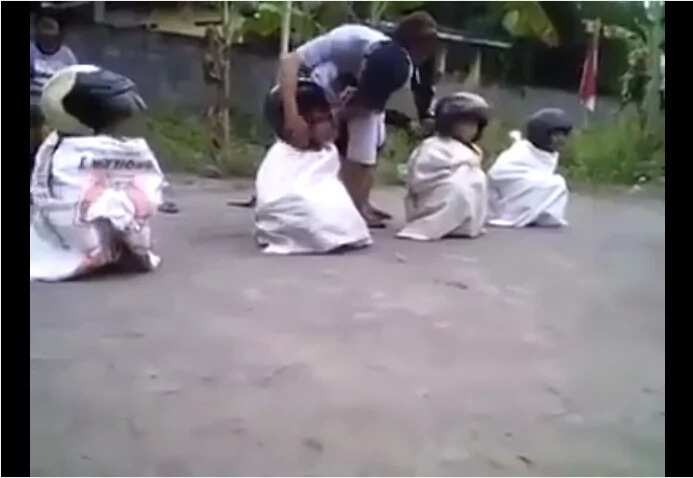 Then the players, while still in their sitting position started running as fast as they can to the finish line. The helmets surely helped those kids in safely enjoying the game and gave uber fun to the viewers.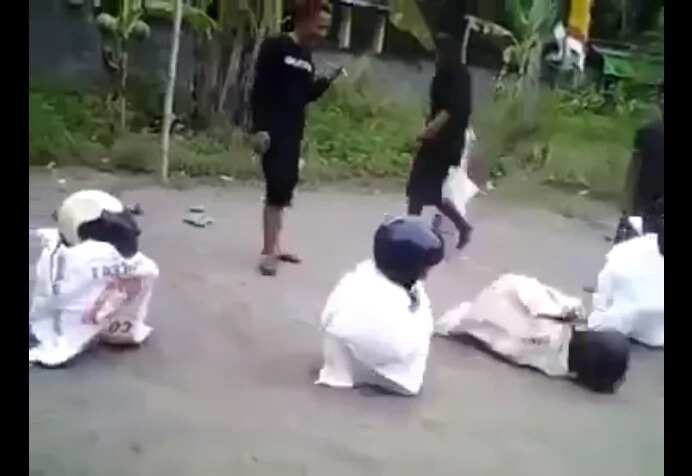 Everyone was having a great time even though the players stumbled and fell rushing to the finish line.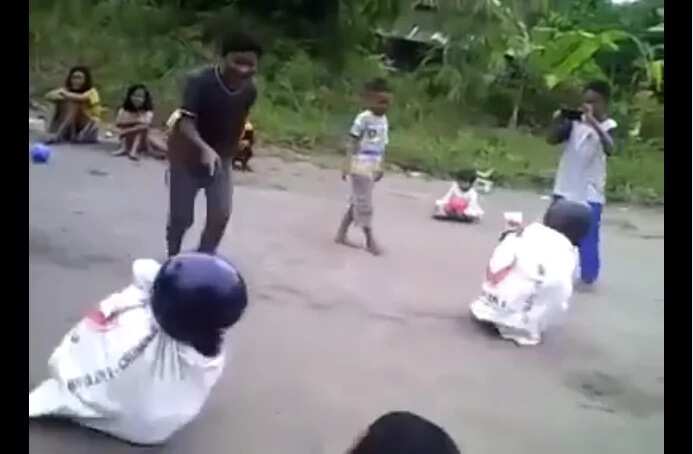 Check out this laugh trip KAMI story. Sack race had never been this fun.

Source: KAMI.com.gh