6 inspiring Pinoy Paralympic athletes
Differently abled Filipino athletes surely prove that having a disability is not a hindrance in bringing pride not only to one's self but even to the country.
Paralympic Games, an international multi-sport event for athletes with a range of disabilities, is one great platform in honing and showcasing differently abled athletes' skills and providing them an opportunity to prove themselves, bring pride to their respective countries, and most especially, inspire many.
Here are 6 of our country's very own Paralympic athletes who proved that they are capable despite being disabled.
#1 Adeline Dumapong-Ancheta: Super strength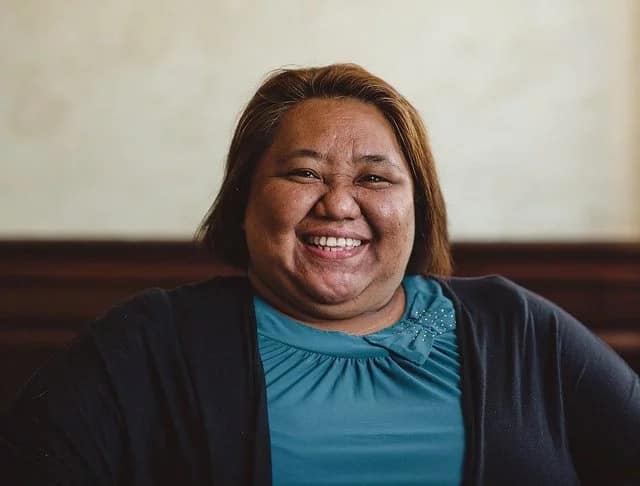 Being diagnosed with polio at the age of 6, Adeline Dumapong-Ancheta is one strong woman who does not get discouraged during times of difficulty.
Adeline, who was born in the mountainous province of Ifugao, was the first Filipino who took home a Paralympic medal during the 2000 Sydney Games. She won the bronze medal for the powerlifting category and joined the Paralympics since then. She is also one country's powerlifting team participating at the Paralympic Games this month in Rio De Janeiro.
# 2 Isidro "Coach Sid" Vildosola: Super speed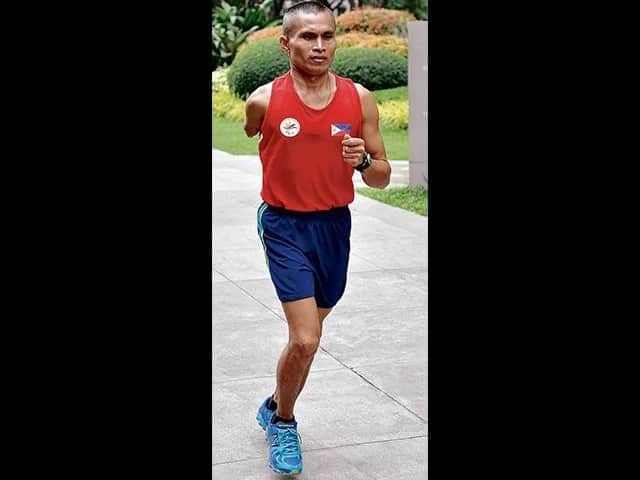 Coach Sid Vildosola surely is fast because he was able to save his younger cousin from an accident when he was just 13 years old. They were in a rice mill when his cousin's malong got caught in the grinding machine and he immediately helped her, him losing his right arm instead.
READ ALSO: #RioOlympics: Inspiring Pinoy polio victim nabs bronze Paralympic medal
Though it was such a painful and tragic accident, Coach Sid still looked at the brighter side and said: "Kung hindi nadurog at naputol yung arm ko, buong katawan ko na sana yung kakainin ng machine."
 (If my arm was not crushed and did not break, the machine could have eaten my whole body.)
Coach Sid represented the country in the 2015 World Paralympics Marathon in London. He has also been competing in Southeast Asian and Asian Games and has earned nine golds, one silver, and one bronze medal.
# 3 Andy Avellana: Super triathlete
Andy has two careers: one is being a watch repairman, another is bagging medals from international paralympic competitions.
He made the record of being the first Filipino to take home a gold medal in para-triathlon in 2013 despite having an amputated leg which he had when he was 14 years old in a car accident.
READ ALSO: Only a few survive the Norseman Xtreme Triathlon but this Filipino did it!
Andy, before getting involved into triathlon, wanted to be a boxer. He then participated in high jump competitions before finally deciding to participate in triathlon.
# 4 Arman Dino: Super speed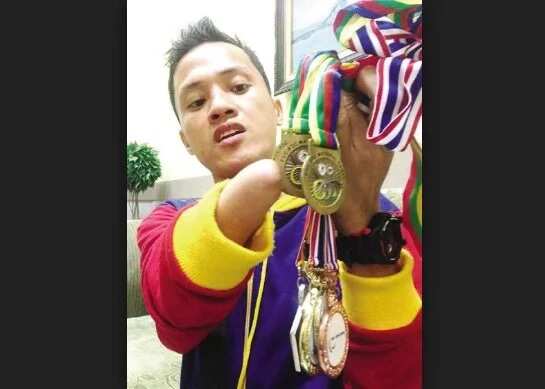 Arman lost a part of his arm when a firecracker exploded in his hand on Christmas day in 1991.
Though it was a tragic accident that was difficult to accept, he was still able to redeem his confidence, decided to get involved in sports, and bagged numerous medals from national and international Paralympic competitions.
In 2014 during the Thailand Para Athletics Track and Field Championship, ha garnered a gold medal in the 100-meter dash, a  silver in the 400-meter, and a bronze in the 200-meter.
READ ALSO: #BLESSED: Hidilyn Diaz receives free flights and a P1.5 M incentive!
# 5 Marites  Burce: Super flexi strength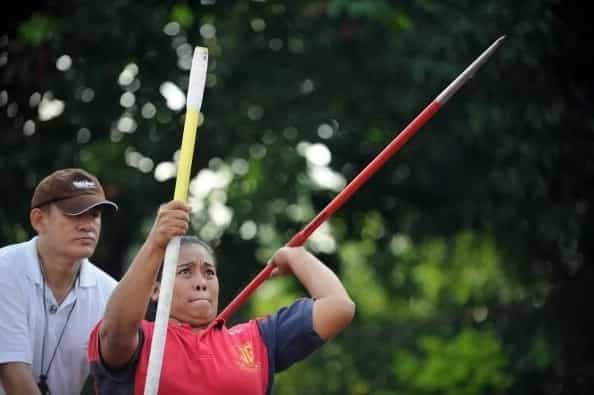 Marites, polio victim and a teacher for special children, is one of the Philippines' representatives in throwing competitions. She has received several medals including golds from discus throw, javelin throw, and shot put competitions.
She was one of the country's delegations during the 2012 London Paralympics.
# 6 Josephine Medina: Super paddler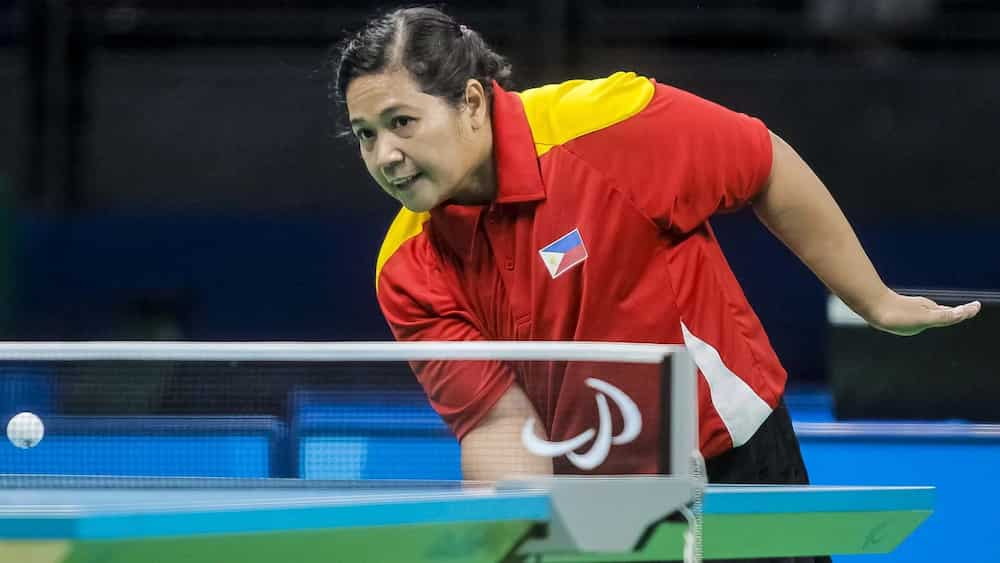 Josephine, on Monday, ended the country's Paralympics medal drought for 16 years and bagged the bronze medal in the women's table tennis singles competition during the 2016 Paralympics held in Rio De Janeiro.
READ ALSO: Twitter users recognize PH Olympic win
Josephine, a polio victim, said that she has been rejected several times because of her disability but has turned such rejections into an inspiration to prove herself.
She said: "That rejection has become my inspiration and I train hard and I just want to prove that disability is not a hindrance in achieving your goal. It's just an instrument in reaching success in your life."
READ ALSO: See who among Filipino celebrities have already congratulated Olympic silver medalist Hidilyn Diaz
Source: KAMI.com.gh