Chot Reyes reacts to Tim Cone's Asian Games gold medal win: "Thank you"
- Chot Reyes extended his warm congratulations to current Gilas head coach Tim Cone
- Tim Cone coached the Philippine national basketball team to a historic gold medal victory at the 2023 Asian Games
- The former Gilas coach acknowledged the great achievements of Tim throughout the years
- More importantly, Chot emphasized Tim as his mentor, friend, and brother
In a touching gesture of camaraderie and sportsmanship, former Smart Gilas Pilipinas head coach Chot Reyes extended his warm congratulations to current Gilas head coach Tim Cone, who recently coached the Philippine national basketball team to a historic gold medal victory at the 2023 Asian Games.
This monumental achievement marks the first Asian Games men's basketball gold medal for the Philippines in an astonishing 61 years.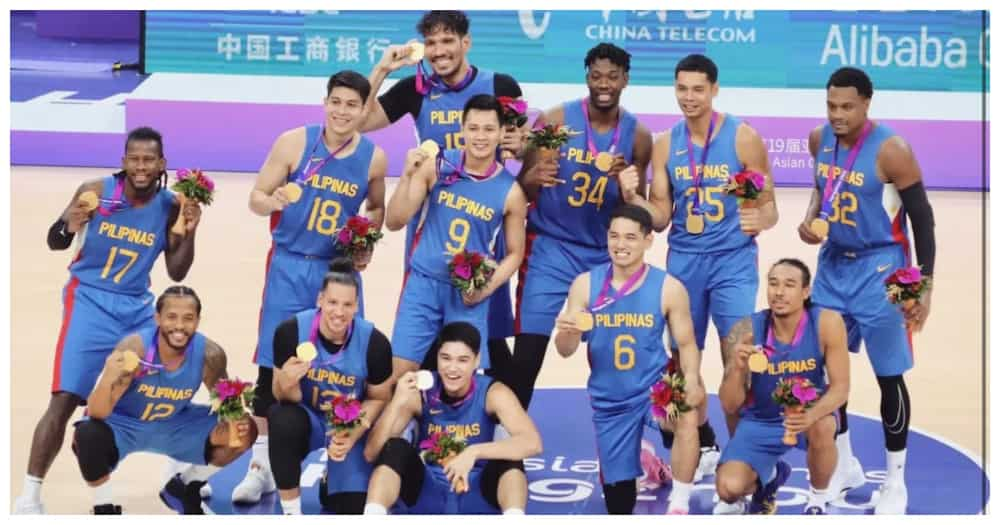 Chot Reyes, who once helmed the Smart Gilas team before Tim Cone took over, took to Instagram to share his thoughts on Cone's remarkable success.
In a heartfelt message, Reyes expressed, "So much has been said about Coach Tim's accomplishments. This latest one, the Asian Games Gold, being among his finest moments. But to us who know him well he is so much more than that. To my mentor, friend, brother - congratulations and thank you."
The message underscores the deep bond and mutual respect between the two coaches, transcending their roles on the basketball court.
Many people have praised coach Chot's reaction and support toward the Gilas team after his resignation.
Chot Reyes is one of the most acclaimed basketball coaches in the Philippines. He was the head coach of the Philippine basketball team — the Smart Gilas Pilipinas — for many years.
Days ago, Gilas Pilipinas was victorious over Jordan at the Asian Games 2023 men's basketball finals. The Philippine basketball team took home the Asian Games gold medal for the first time since 1962, ending a 61-year drought. The former head coach of Gilas Pilipinas, Chot Reyes, expressed his reaction to the historic win. He was ecstatic over the victory and praised the current Gilas coach, Tim Cone, and the entire team.
Earlier, Gilas Pilipinas defeated China with a score of 77-76 at the 2023 Asian Games. Chot Reyes took to social media to react to the heart-stopping victory. He also sent a message to current Gilas coach Tim Cone and the rest of the team.
Source: KAMI.com.gh