BBM suffers from fever, skips hearing on disqualification cases
- Former senator and presidential aspirant, Ferdinand "Bongbong" Marcos Jr., wasn't able to personally attend the hearing on three disqualification cases filed at the Commission on Elections (COMELEC)
- These cases consist of those filed by Abubakar Manelen, who claims to be the legitimate chairman of the PFP, Bonifacio Ilagan of the Campaign Against the Return of the Marcoses and Martial Law (CARMMA), and the one filed by the Akbayan Citizens' Action Party
- One of BBM's legal counsel, Atty. Hanna Barcena, when asked by COMELEC Commissioner Rowena Guanzon as to the former senator's whereabouts, said that her client is not feeling well
- When requested by Guanzon for BBM be on Zoom so she can see him on video, Atty. Barcena said he is unable to do so because they are afraid that he might cause the spread of the virus
PAY ATTENTION: Click "See First" under the "Following" tab to see KAMI news on your News Feed
Former senator and presidential aspirant, Ferdinand "Bongbong" Marcos Jr., wasn't able to personally attend the hearing on three disqualification cases filed against him at the Commission on Elections (COMELEC).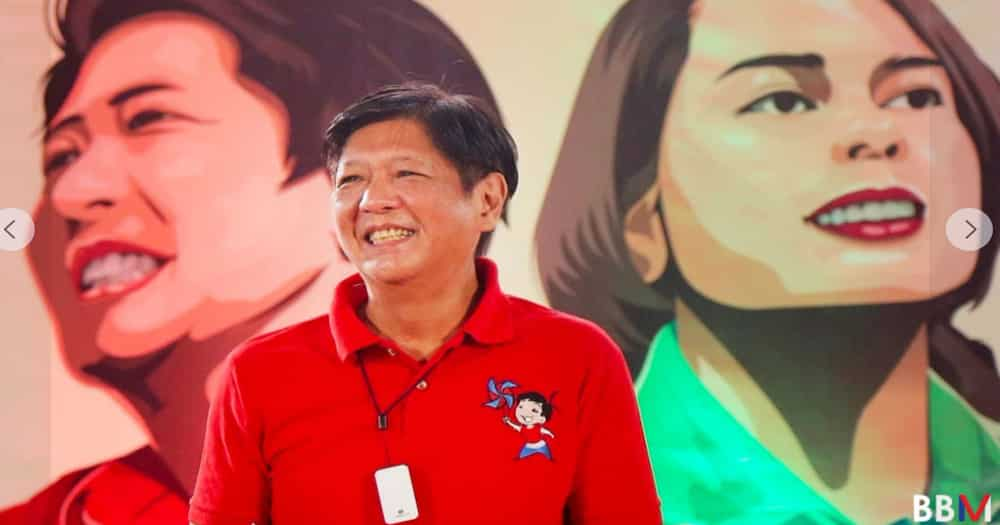 Earlier, a number of disqualification cases were filed against the former senator, with the three of them heard Friday, January 7, 2022.
These include the one filed by Abubakar Manelen, who claimed to be the legitimate chairman of the PFP, Bonifacio Ilagan of CARMMA or Campaign Against the Return of the Marcoses and the case filed by Akbayan Citizens' Action Party
COMELEC's First Division handles all three cases.
PAY ATTENTION: Enjoyed reading our story? Download KAMI's news app on Google Play now and stay up-to-date with major Filipino news!
When Commissioner Rowena Guanzon inquired as to why the former senator cannot attend the proceedings even via Zoom, one of BBM's legal counsel, Atty. Hanna Barcena said her client is not feeling well.
"He is not feeling well and he cannot go in today's videoconference," Atty. Barcena said.
Commissioner Guanzon warned BBM's lawyer on the consequences of him not attending, adding that he can be present via Zoom conference even if he's on quarantine.
"Maybe he can be on Zoom so I can see him on video and if he's not feeling too well and he wants to leave the scene, it's fine as long as the screen is open," Commissioner Guanzon said.
BBM's lawyers then presented to the COMELEC's First Division a medical certificate stating that the former senator was checked by his doctor the previous day after suffering from a "painfully congested throat."
"Upon examination, he had a temperature of 37.8 degrees Celsius and his throat was swollen. He reportedly had direct contact with at least two individuals who later tested positive [for COVID-19]," the former senator's medical certificate read.
Commissioner Guanzon then inquired as to why BBM can't appear on Zoom video, even if he won't be saying anything, "just so his presence can be noted?"
Atty. Barcena said that they are worried he might infect someone else if he does.
"Yes, Your Honor, because we are afraid that he might cause the spread of the virus," Atty. Barcena said.
The commissioner then just asked the camp of BBM to submit their position papers within 24 hours along with his medical certificate.
She also directed the camp of the petitioners to submit their memoranda in 48 hours.
Ferdinand "Bongbong" Marcos, also popularly known as BBM, is a Pinoy politician famous for being the only son of the late President Ferdinand Edralin Marcos. He served as Ilocos governor from 1998 to 2007 and then as congressman after stepping down as governor. In 2010, he ran and won as a senator and served as such until 2016. BBM then made an unsuccessful bid for the vice presidency in 2016, though protested the results of that election, alleging vote rigging and cheating.
The video of Mayor Sara Duterte suddenly reaching out for a sanitizer when presidential aspirant Bongbong Marcos sneezed has gone viral. In the video, one can see BBM sneezing. Mayor Sara immediately reached out for an alcohol spray bottle and sprayed the area where BBM was.
Meanwhile, socialite and former actress Gretchen Barretto denied that Atong Ang criticized BBM. Barretto released a statement after a fake Atong Ang quote surfaced online criticizing the former senator. The actress stated that Ang never meddles in politics and that the fake quote was spread by a business rival. Ang will release a statement later to make it clear that he did not criticize Marcos, according to Barretto.
Source: KAMI.com.gh