Pari na napagkamalang may dala-dalang sinalvage na tao sa sasakyan, viral
- A priest from Kidapawan City has gone viral after he was flagged down at a checkpoint by the policemen manning it
- Authorities suspected that he was carrying inside his vehicle the dead body of a person they believed to have been salvaged
- The cargo, which was fully wrapped in layers of plastic, indeed looked like a human figure similar to some of those discovered by authorities deemed to be salvaged
- The police, however, got the surprise of their lives when they opened and saw what the priest was carrying all along
A priest from Kidapawan City has gone viral after news about his being flagged down at a checkpoint because policemen suspected he was carrying the dead body of a person who has been salvaged.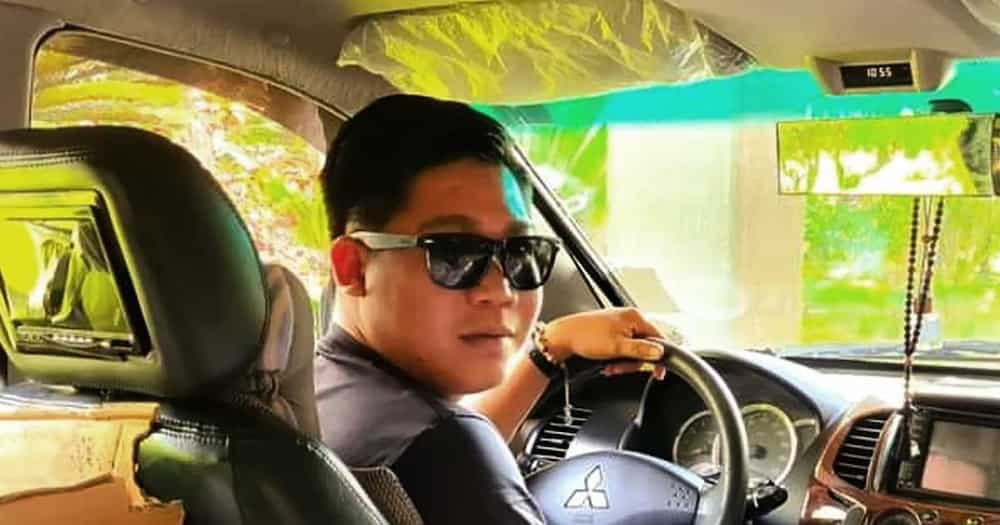 Earlier, policemen manning a checkpoint stopped the vehicle of the priest because they saw something suspicious which was wrapped in layers of plastic.
The policemen thought that they saw a figure of a person's body wrapped in a way similar to how morgues in hospitals wrap the dead.
The manner of wrapping is also similar to the way some salvage victims were wrapped after being killed.
When authorities inspected the cargo, they were surprised to see that it was not a dead body after all but a statue of Christ.
The policemen immediately apologized to the priest and explained they thought the priest was carrying the body of a salvaged man.
"We're really sorry, Father, we thought you just salvaged a man," the report from Radyo Bandera Sweet FM quoted one of the policemen.
The priest, in a joking manner, told the policemen that he "did not salvage Christ.
"Sir, just to tell you, I did not salvage Christ," the priest, identified as Father Jonel Peroy, said.
It was later ascertained that the life-size statue of Christ was purchased by Father Jonel in Digos City, Davao Del Sur for display in the Lenten activities slated in Cotabato Province.
Humorous stories like that of Father Jonel, would often go viral on social media. These viral stories may happen to netizens, and a lot of times, those that happen to celebs.
One example of a story that has gone viral is that of Zoe Gabriel, the Pinay teen who was bashed online but later became a brand ambassador for an airline. She was already made a brand ambassador of Charles & Keith, and now, another international name has been added. Zoe is the newest brand ambassador of Air Asia, and such is truly a feather in her cap. It can be recalled that the teen was bashed because she called Charles & Keith a luxury brand.
An example of a post that went viral is the video of a grandma who was seen making cool dance moves on social media. The elderly woman, who seemed to be anywhere between her mid-60s and late 70s, appeared in several videos, one of them showing her dancing to the popular Ting Ting Tang remix. That particular video of the grandma who is known as Lola Gets has already gained more than three million views. She also has a video showing her dancing with TV personality Kuya Kim Atienza.
Source: KAMI.com.gh