Viral ang karatula sa loob ng jeepney na may nakasulat na apela ng driver: "Kung sino po may gusto"
- The photo taken by netizen @ellagarcia of a posted sign inside a jeepney plying the Sta. Barbara-Dagupan, Pangasinan route has gone viral
- The posted sign contained the earnest appeal of the driver to passengers for a few pesos additional fare
- The sign indicated that the driver doesn't compel passengers to pay a higher amount of fare but they can voluntarily do so if they could
- The driver of the jeepney, according to the sign, said that his appeal came about due to the high price of diesel fuel
The pic taken by netizen @ellagarcia of a posted sign inside a jeepney that he's riding has gone viral.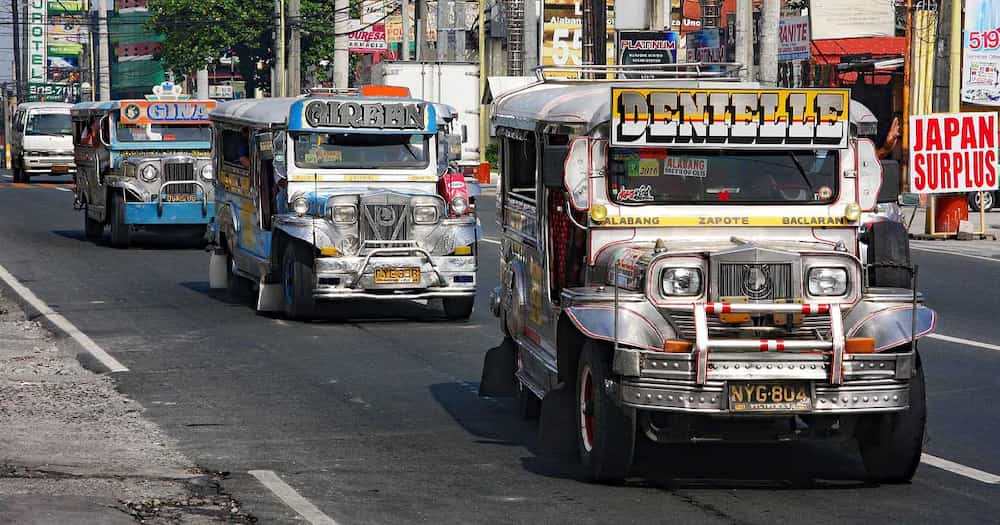 The said jeep is plying the Sta. Barbara-Dagupan, Pangasinan route.
The posted sign contained the earnest appeal to passengers of the unidentified jeepney driver.
According to the note, the driver is asking his passengers for a few more pesos as minimum fare.
What made it different, however, is that the driver is not compelling anyone to pay his asking minimum fare cost but they can do so voluntarily if they could.
"15 pesos minimum, voluntary kung sino po may gusto," the note of the driver read.
He then explained the reason for his appeal and thanked the passengers in advance.
"Mataas po kasi ang diesel. Salamat po," the unnamed driver wrote.
In parting, the jeepney driver once again thanked his passengers for their understanding.
"Salamat sa unawa kung sino may gusto," the posted sign inside the jeepney read.
This week, fuel prices sharply increased to levels never before seen or experienced by local drivers.
Diesel fuel increased by P12, making it the largest increase in several years, which resulted in the fuel type being higher than gasoline.
Viral stories are often the ones that touch the emotions of people. Many of these stories are about how people overcome the obstacles facing them and became victorious. Others are about humorous circumstances, though there are a few that talk about sad endings.
One such viral story is about the video of an online seller bursting into tears of joy when she found out she passed the Licensure Examination for Teachers (LET) while doing live selling has gone viral. The seller, Jerlyn Esteves of Masbate City, said she didn't expect to pass the exams as she wasn't able to review properly because she was too busy with her live selling. She admitted she took the same exam in 2019 but was not able to pass it even if she reviewed for the test properly. Esteves also said she went through a lot before finally passing the examination for teachers.
Another recent viral story was about the humorous video of a 2-year-old on TikTok who was crying hysterically while trying to prevent the vets from vaccinating his pet cat. The reason was that he didn't want his pet to get hurt from the injection, which was why he cried really hard. The Animal Kingdom Foundation (AKF) wanted to share the video of the little boy, since he shows love for animals at a young age.
Source: KAMI.com.gh