Karen Davila turns emotional as Maria Ressa receives Nobel Peace Prize
- Karen Davila recently lauded Rappler CEO Maria Ressa after she received the Nobel Peace Prize
- In an Instagram post, Kapamilya broadcaster said she could not help but feel emotional due to Ressa's win
- As per Karen, the Filipina investigative journalist's win is "a win for press freedom" and "a win for journalists"
- Ressa and Novaya Gazeta editor-in-chief Dmitry Muratov have been presented with the prestigious award in a ceremony held in Oslo yesterday
Karen Davila admitted to being emotional as Rappler CEO Maria Ressa received the Nobel Peace Prize.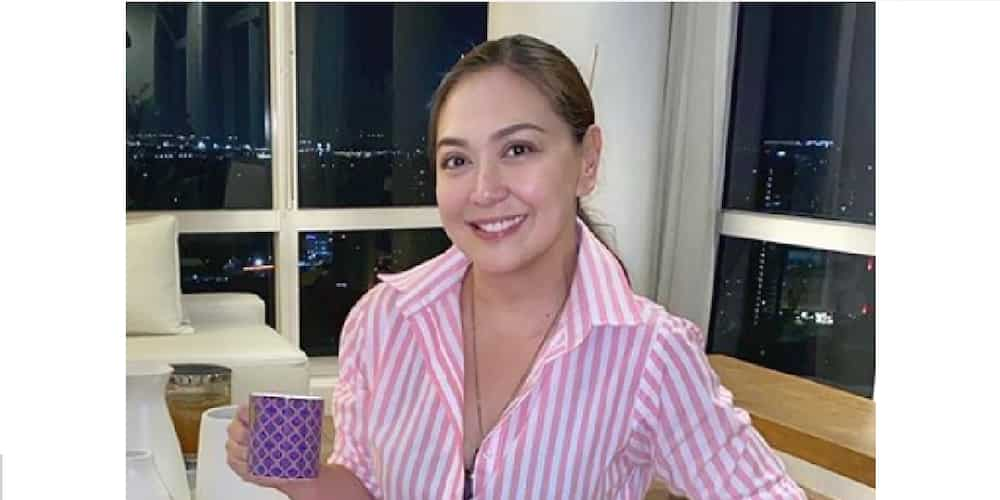 On Friday, December 10 (Manila time), Ressa and Novaya Gazeta editor-in-chief Dmitry Muratov have been presented with their Nobel Peace Prize awards in Oslo.
The ceremony could be watched via Live Stream on Nobel Prize YouTube channel.
Meanwhile, in an Instagram post, Karen said she could not help but feel emotional while watching Ressa receiving the prestigious award.
According to the Kapamilya broadcaster, Ressa's win is a win for press freedom.
"A WIN FOR PRESS FREEDOM. A win for journalists. Can't help but feel emotional. A proud moment to be a Filipino. BRAVO @maria_ressa - a giant in a tiny package!"
"Rappler CEO @maria_ressa & Russian journalist Dmitry Muratov receive the Nobel Peace Prize in Oslo, Norway. Ressa is the first Filipino to win the award & the only woman in this year's roster of laureates."
Maria Ressa is the co-founder and chief executive officer of the news website Rappler. She formerly worked as a lead investigative reporter for CNN in Southeast Asia. Ressa is the first Filipino to win the Nobel Peace Prize. The Filipina journalist and Russian journalist Dmitry Muratov were selected for the said Nobel award among 329 candidates around the globe.
Philippine Vice President Leni Robredo hailed Maria Ressa following her 2021 Nobel Peace Prize win. Robredo took to her Twitter page to congratulate the Nobel laureate. The Vice President said that this recognition affirms Ressa's "tireless efforts to hold the line for truth and accountability."
Former U.S. President Barack Obama also took to Twitter to congratulate the two journalists. He said that the award is a tribute to Ressa and Muratov's "extraordinary courage".
Source: KAMI.com.gh