Joey De Leon on TV5's E.A.T.: "Hindi ito ang tolongges noontime show!"
- Joey De Leon posted on Instagram about his noontime show on TV5, "E.A.T."
- The famous host promoted some of the segments of the program including 'Sino ang henyo' and 'Sugod Bahay mga Kapatid'
- According to Joey, his show, although no longer called 'Eat Bulaga,' is still the longest running noontime show
- He added that "E.A.T." is not the "tolongges noontime show"
Joey De Leon went viral after posting some details about his noontime show on TV5, "E.A.T."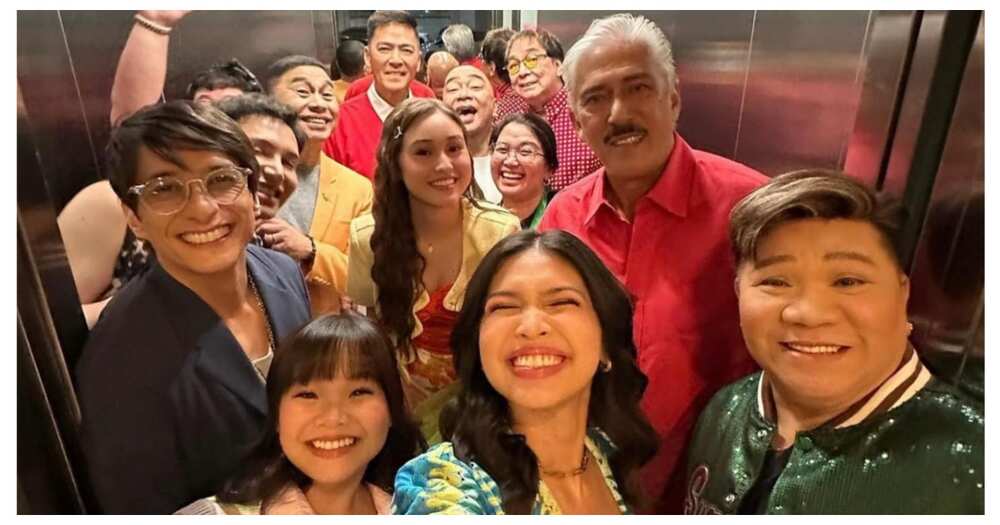 The comedian promoted some of the segments of the program including 'Sino ang henyo' and 'Sugod Bahay mga Kapatid.'
He also stated that his show, although no longer called 'Eat Bulaga,' is still the longest running noontime show.
Furthermore, Joey said that "E.A.T." is not the "tolongges noontime show."
"Here's Miss Tapsilog's Bridal Shower Special Menu for today on TVJ's TV 5 "E. A. T."—-wala pa dyan yung MABUHAY ANG BAGONG INASAL! Featuring "Sino Ang Manok Nyo? (Sino Ang HEN Nyo?)", "Wag Kang Ganun Huy!", "Sugod Bahay Mga Kapatid!" and a lot more. Eto yung THE LONGEST RUNNING NOONTIME SHOW! Iba naman at hindi ito ang TOLONGGES Noontime Show," Joey wrote.
Born on October 14, 1946, Jose Maria Ramos de Leon Jr., known professionally as Joey de Leon, is an iconic actor, comedian, and television host in the Philippines. He is a member of the comedy trio Tito, Vic and Joey that has made several comedy movies and TV shows. Joey is also best known for being a pioneer host of the longest-running noontime show in the country, "Eat Bulaga." It premiered on July 30, 1979.
Previously, Joey posted another "hugot" on social media which later reached viral status. In his post, he pointed out the size of their studio at TV5, saying that despite its small dimensions, the support they received is higher than one particular object. Netizens showered his post with positive comments, with many expressing happiness on TVJ's new home. It can be recalled that the new noontime show of TVJ and the Dabarkads started airing on TV5 last July 1.
Tito, Vic, Joey and the "Legit Dabarkads" could not help but cry as they entered their "new home" on the pilot episode of "E.A.T." Pauleen Luna, Kristine Hermosa and other personalities related to the hosts likewise became emotional.
Source: KAMI.com.gh