Jason Marvin Hernandez, inaming muntik na siyang mag-quit bilang music artist
- Moira Dela Torre's former husband Jason Marvin Hernandez admitted that he was thinking of quitting music
- He felt like his past controversies have negatively affected his impact as a music artist
- The OPM star then asked God for a sign if he should stay in the music industry
- Immediately, he learned about his nine nominations at the Awit Awards 2023
Jason Marvin Hernandez, a talented musician and former husband of singer Moira Dela Torre, recently took to social media to share his moment of doubt and contemplation about quitting music. However, he changed his mind when he received nine nominations at the prestigious Awit Awards 2023.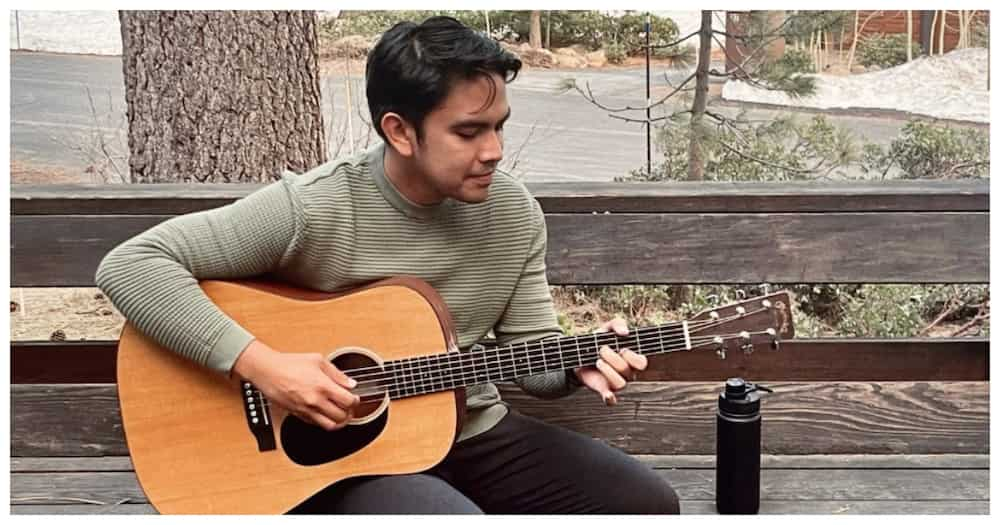 In an honest and heartfelt post, Jason revealed his inner struggle and the conversation he had with God. He expressed doubts about his musical journey, feeling that he had made too many mistakes to continue making an impact through his music. Jason got heavily bashed months ago after his breakup with Moira due to the former's infidelity.
Jason asked for a sign, a win, or any indication that he should persevere in his musical career.
To his amazement, Jason received a swift response. The nominations at the Awit Awards 2023 served as a powerful and unexpected affirmation of his musical talent and purpose.
The OPM star emphasized his belief that God will provide the sustenance, guidance, inspiration, and strength needed to persevere on their chosen path.
"Yesterday, I was thinking about quitting music.
"I had this conversation with God where I told Him "I think my time is over. I think I've messed up too much to impact anyone with my music". So I asked Him to give me a win, a sign, or anything to let me know that this is still for me. Ang bilis ng sagot
"When you're tempted to quit, remember that if God called you, He'll be the one to sustain, guide, inspire, and strengthen you every step of the way," Jason said.
Moira Dela Torre is one of the most popular and in-demand music artists in the Philippines. She rose to fame with her songs "Malaya" and "Titibo-Tibo." Moira, a devout Christian, married singer Jason Marvin Hernandez on January 14, 2019. Last year, the famous singer and her husband Jason decided to part ways. Both Moira and Jason have requested privacy in such a difficult time.
Moira's estranged husband, Jason Marvin, shared a cryptic post. On Instagram Stories, Jason posted a stunning picture of a beach. It also has a caption showing a couple of lines from Moira's "Paubaya." The said hit ballad was written and arranged by both Jason and Moira.
Previously, Moira was called out by songwriter Lolito Go. Lolito accused her of not crediting him once for a song he co-wrote with her, for not being always truthful, and for not admitting her mistakes when it comes to her failed marriage with Jason Marvin. According to Lolito, he is calling out Moira because he cares for her, saying that he wants her to realize her mistakes. He also explained that he is defending Jason because the latter had been bashed and falsely accused online for months now.
Source: KAMI.com.gh