Zack Tabudlo denies 3rd-party accusation with Moira Dela Torre; posts about his mental health
- Moira Dela Torre denied that she had an affair with fellow music artist Zack Tabudlo
- Zack finally broke his silence on the issue, saying that there is no truth to the accusation and that he and Moira are just close friends
- The accusations against Zack and the pressure that comes with being a music artist overwhelmed him and led him to attempt suicide last year
- Zack was rushed to a hospital where he was in a coma for hours before finally waking up
Bagong feature: Tingnan ang mga balitang para sa'yo ➡️ hanapin ang "Recommended for you" block at mag-enjoy!"Recommended for you" block at mag-enjoy!
Moira Dela Torre had been accused by some netizens of having an affair with fellow music artist Zack Tabudlo during her marriage with ex-husband Jason Hernandez. Moira has vehemently denied this accusation.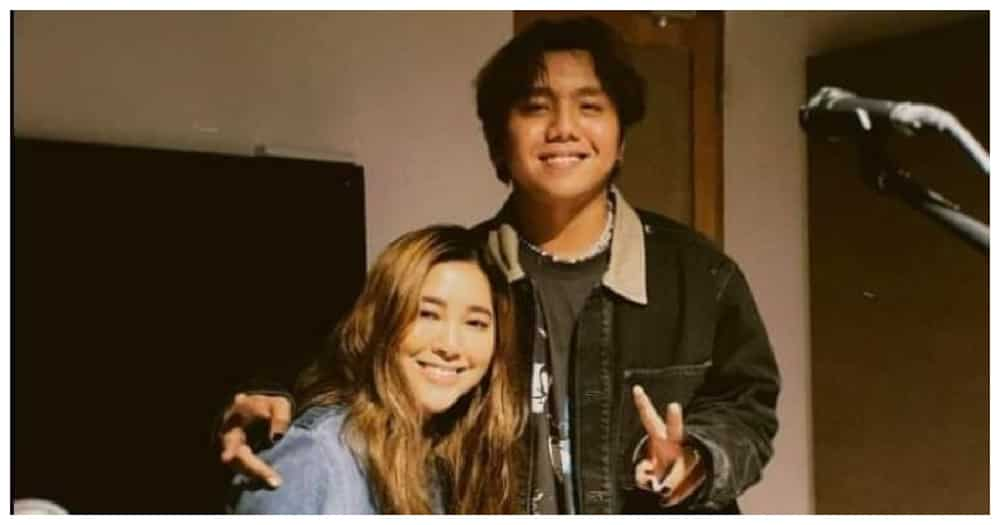 On Facebook, Zack finally broke his silence on the issue and made some revelations about how these rumors affected him mentally.
Zack denied the third-party rumor, saying that he and Moira are just close friends. Zack and his friends were also there for Moira when she felt down due to her breakup with Jason, who reportedly cheated on her.
According to Zack, the accusations against him as well as the pressure as a music artist overwhelmed him and led him to attempt suicide last year.
PAY ATTENTION: Follow us on Instagram - get the most important news directly in your favourite app!
He was rushed to a hospital where he was in a coma for hours before finally waking up. After that incident, Zack, Moira and their friends and family got the same semi-colon and bird tattoos as a sign of their solidarity.
Zack thanked Moira, their friends, and his family for helping him recover from the suicide attempt.
"i have been quiet for a year, and never said a thing about anyone nor said a word about all of whats going on around the internet around my friends and about me. but its time for me to tell my side of the story. i met moira, jason, and her team, through a collaboration for a song called "iba" back in january of 2022 via zoom. we've recorded everything online and had video calls with both moira and jason with praises of how i finished the track just a few days after (sending them the master). fast forward to march 23 of 2022, i met moira, some of her friends, and her team in person through rehearsals of a tour i was doing. Jason wasn't present at the time, he was in abu dhabi making music and i was looking forward to meeting both of them but it didn't happen there. moira was a guest in my tour and did a few shows with me which explains the rehearsals and photos speculating online. we did guestings and promos on social media, which are posts of lyrics from our song. we also took photos together, and basically letting everyone know we had a song together. during this time as well we had a guesting on a mobile radio bus, and at this time i had already created a friendship with her, her friends, and team. at this time as well, her team and group of friends would sleep over and make music together in their house, which i later then became a part of. we all made music together, spent a lot of amazing time, and most importantly built such an amazing relationship with the circle. I that time was not in my most stable mental state. work was non stop, the pressure of making music and being one of the top artists, and having to show up everyday for the fans and people who support me through my music. i do not have the biggest background when it comes to friends, i was a weird kid making music showing it off to my whole school when i was younger, and telling everyone it was my biggest dream. but no one gave a shit about me and i was bullied for being this way. but moira and her group of friends made me believe that i am loved, and i am someone who was worthy of having real people beside me. that circle and especially moira, became my family. i would breakdown to them almost everynight during those times because i found that safety and that protection from them. fast forward to the last days of our stay, jason came home from abu dhabi and i finally met him. our group went out for dinner and went home after. the same night which was also my last night, i got to thank all of them for having me and cried once again telling them that i will forever cherish these moments with them. fast forward to about a week after, we were all called up by jason individually to give him and moira space.
"when we found out about the split and the reason of it, moira reached out to the group and invited everyone for dinner. she needed company and support during those heavy times. we were all in shock of what happened. we were all then leaning into protecting her and giving all of the love she needed. during the months that past, we were all just present for her. our group of friends would go out for dinner, we would all take her out individually as well, we watch movies, and we would do anything to make her happy and give her company, but it was also months of breaking down, traumas, trust issues, and moira was just not well.
"and more unfortunate things came with it. because of these actions and support towards her, we were accused of so much things. especially me.
"i was there for a friend who needed my help and i wanted to give that protection and support that she gave me when i needed it. but thats not what everyone saw and what everyone knew.
"i kept quiet but it all became too heavy for me. the pressure, the accusations, the music, my mental state, and everything just crumbled down for me. and i gave up. i couldn't take it and i committed suicide. but thank God he gave me another chance. i was in the hospital in a comma unresponsive, and everyone thought i didn't make it. after hours of them waiting, i woke up in the ER and i was in therapy in the ward for a good amount of time. when i got out i was greeted by our circle and my family. my family and friends went straight to a tattoo shop, got semi colon tattoos with me including moi, and she told us to get bird tattoos as well for me to fly high and never look down forever.
"this is not an easy topic to open up. and i have been keeping this to myself for a whole year but i thought it was time.
"i wanted to share this to everyone who supported me all through out this music thing ever since i was young, and how much people i can help and inspire who are going through the same thing. and to those who are also in the verge of giving up. this is not the end for you. God has so much in store for you and your story will not end there. like my parents always say, problems will always pass and there's always a solution for everything.
"with moira, she has been the strongest mf i have met my whole life. and i look up to her so much. she's selfless, strong, caring, and so loving to the people around her. and i adore her with all my heart. she was one of the people who were there for me during my healing stages in the ward and i will never ever forget how much she's helped me grow and move pass this phase of mine despite of all the things she went through.
"edit: this was a photo of me in the ER when it all happened. nagbbreakout pa ko pucha," Zack said.
Moira Dela Torre is one of the most popular and in-demand music artists in the Philippines. She rose to fame with her songs "Malaya" and "Titibo-Tibo." Moira, a devout Christian, married singer Jason Marvin Hernandez on January 14, 2019. Last year, the famous singer and her husband Jason decided to part ways. Both Moira and Jason have requested privacy in such a difficult time.
In an earlier report, Moira's innate beauty once again gained praise on social media. In a post, Moira shared a photo flaunting her look for a friend's wedding. During the wedding, the singer-songwriter also served as a bridesmaid. Many netizens then took to the comments section and gushed over Moira's appearance.
Previously, she also posted a series of heartwarming pictures she recently took. On her Instagram page, Moira made a gallery filled with pictures she took with family and friends. She then penned a short yet sweet caption about the current state of her heart and how much love she has been feeling. This, in return, tugged at the heartstrings of her fans and followers, who expressed their happiness for her.
Bagong feature: Tingnan ang mga balitang para sa'yo ➡️ hanapin ang "Recommended for you" block at mag-enjoy!
Source: KAMI.com.gh