Gigi De Lana, umalma sa mga nang-bash sa tattoos nya: "don't judge"
- Gigi De Lana responded to the bashers who criticized her for getting tattoos
- Those people said that Gigi is dirty now because of her tattoos
- According to Gigi, those bashers should not judge and assume that people with tattoos are bad people
- She added that her new tattoos express her stronger, bolder and more confident self
Gigi De Lana took to social media to address netizens who criticized her for getting tattoos. According to Gigi, many people said that "she's dirty now" because of her tattoos.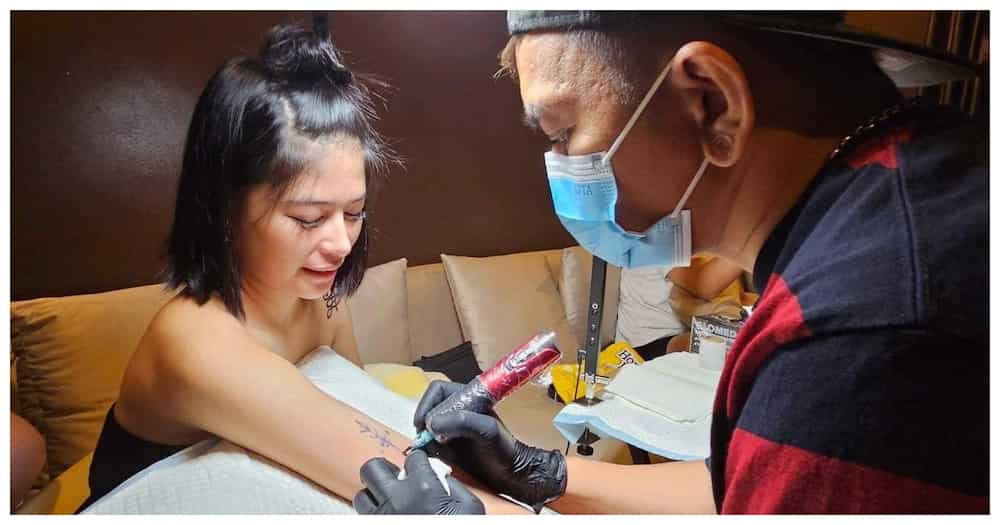 The singer advised those bashers to not judge and assume that people with tattoos are bad people. However, Gigi added that her new tattoos express her stronger, bolder, and more confident self.
"Just because I got a tattoo, again.
"A lot of people have judged my skin, my passion, and my heart. Some of them have good comments. But most of them are like: ="She's dirty now"=
"Please, don't judge. Lalo na you will never know the real whole story behind it.
"I'm still me, but not the facade girl before. Just because I have a lot of tattoos does not mean I'm a bad person .
"I'm just different now. I'm stronger, I'm bolder, I'm more confident, And as much as I can, I don't judge. And I grow every day.
"Lets love one another. And stop controlling things that you cannot control," Gigi wrote.
Gigi De Lana is a Pinay singer-songwriter, actress, model, and dancer. She was born on September 24, 1995 in Olongapo City, Zambales. Gigi rose to fame after joining Tawag ng Tanghalan. She also has a YouTube channel, Gigi De Lana and The Gigi Vibes, where she and her band regularly perform. At present, Gigi is under the management of Rise Artists Studio and Star Magic. She also made her debut on the silver screen with Four Sisters Before the Wedding.
In a recent social media post, Gigi expressed her frustration towards an airline company for their failure to transport their baggage and instruments along with them on their flight to Cauayan, Isabela. The singing sensation and her band, The Gigi Vibes, were supposed to perform in the said place later that night. Upon arriving in Cauayan, Gigi found out that her luggage and that of her band, as well as all their instruments, were not on their flight. She also said what made it more frustrating was that the airline did not inform them early on about the situation.
In a previous post on Facebook, she also addressed bashers of her haircut. The singer-actress recently donned a shorter haircut, which did not appeal much to a number of netizens. They then started bashing the singer, telling her that she looks uglier or that her short hair does not suit her. According to Bandera, Gigi responded there was nothing that can be done even if she would shave her head.
Source: KAMI.com.gh