Priscilla Meirelles, pinakawalang hugot sa socmed, usap-usapan: "It's never too late to start anew"
- Priscilla Meirelles, in a social media post, wrote what appeared to be a new "hugot" post
- In her post, the beauty queen can be seen leaning against a guard rail while watching something in the distance
- Based on the hashtags that Priscilla wrote at the bottom part of her caption, she's in Hong Kong at the time and traveling with friends
- She also talked about "new beginnings" and about being "never too late to start anew"
Priscilla Meirelles, in a recent post on Instagram, shared what seemed to be a "hugot" post regarding starting anew.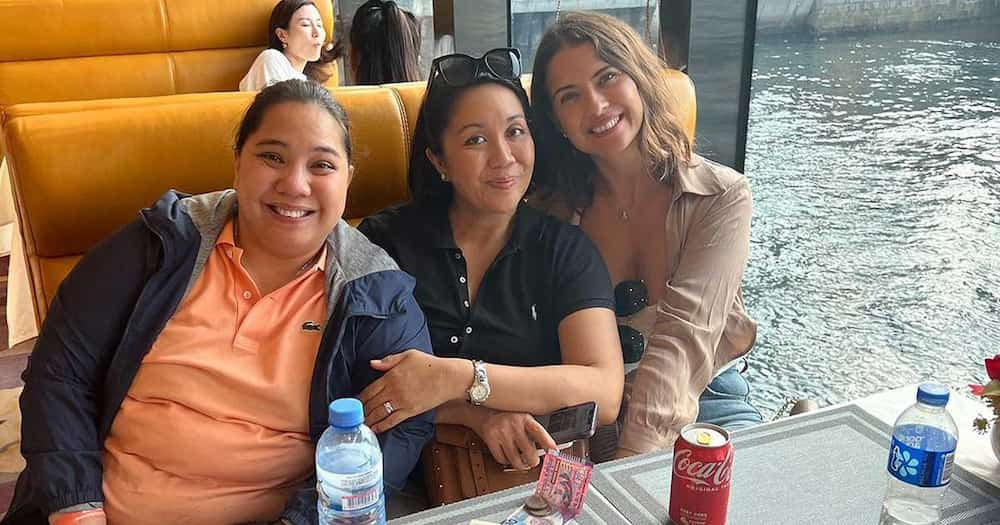 In her post, the Brazilian beauty queen and model can be seen leaning against what appeared to be a guard rail while watching something in the distance.
The photo also showed the sun setting beyond the skyline in the distance.
Based on the hashtags she wrote in the bottom section of her caption, which included something about "new beginnings," she was in Hong Kong at the time and she was traveling with some friends.
"The sun sets, but new beginnings arise," Priscilla wrote in the caption.
She also said that if there's something she learned in her life, it's that it is never too late to start again.
"If there is something I have learned in this lifetime, it's never too late to start anew. #hongkong #travelwithfriends #sunset," Priscilla said.
The beauty queen did not give any hint, or indication, of what she was talking about.
She also did not say whether her husband, actor John Estrada, is traveling with them.
Priscilla Meirelles de Almeida, the wife of actor John Estrada, is a Brazilian model, host, actress, environmentalist and beauty queen. In 2004, she won the Miss Earth title, the pageant night of which was held in the Philippines. She also became Miss Globe in 2003.
A couple of weeks ago, the beauty queen took to Instagram and shared the reflections she made when she turned 40. Priscilla shared that people say 40 is a very important milestone. She also said that she found herself daydreaming about everything she had been through. On the overall, she is simply grateful for all the blessings that she has received.
When she turned 40 last September 5, her husband, John, and their daughter, Anechka, prepared a surprise party for her. The former beauty queen got emotional and teary-eyed due to the surprise. John also expressed his gratitude to the people who made the surprise party possible.
Source: KAMI.com.gh