Priscilla Meirelles, emosyonal sa birthday surprise ni John Estrada at anak nila
- Priscilla Meireless celebrated her 40th birthday on September 5
- Her husband, John Estrada, and their daughter, Anechka, prepared a surprise party for Priscilla
- The former beauty queen got emotional and teary-eyed due to the surprise
- John also expressed his gratitude to the people who made the surprise party possible
Former beauty queen Priscilla Meirelles received an unexpected and emotional surprise party orchestrated by her husband, John Estrada, and their daughter, Anechka. Priscilla turned 40 last September 5.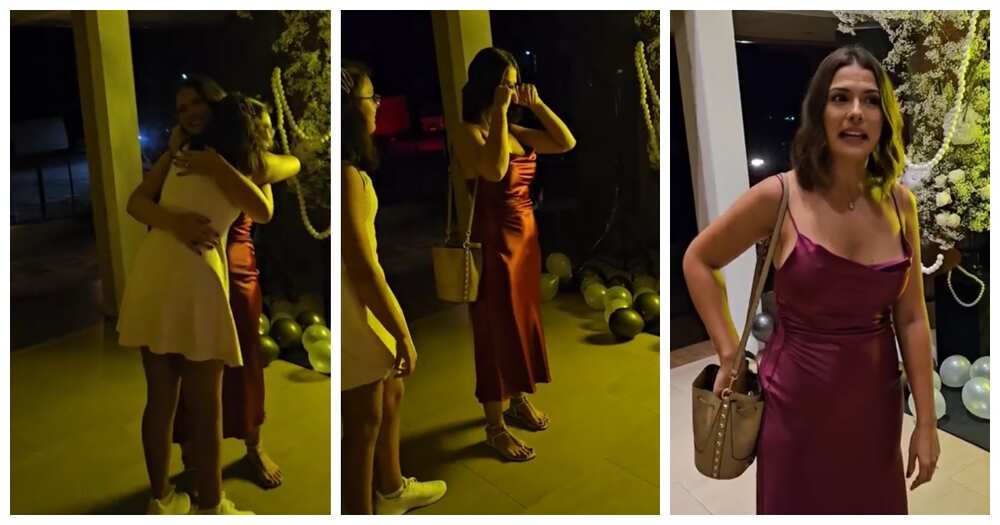 The birthday girl was left teary-eyed and overwhelmed by the heartfelt gesture, as captured in a heartwarming Instagram video posted by John, who playfully remarked, "Sinurprise namin asawa ko. Mukhang na surprise naman sya." The video showed Priscilla's genuine surprise and gratitude.
The surprise party transformed their home into an enchanting venue, thanks to the creative genius of Ms. Jo Claravall, whose expert touch turned the space into a dazzling setting that Priscilla likened to "almost a wedding reception." John expressed his appreciation, saying, "she was the one who decorated our house, from looking so bare to a ball. you should get her, she's the best, and she did it in 5 hours only, thank you so much Ms. @joclaravall."
Guests at the party were treated to an exquisite feast, courtesy of @loymaticyalung, the owner of IMA Kitchen Cafe. John praised the Filipino cuisine, stating, "your food was fantastic, sooo good, I love Filipino food, pero eto ibang level, guys sobrang sarap, you should try it, I highly recommend these people."
The couple also expressed their heartfelt gratitude to their friends who joined the party even if it meant traveling a considerable distance.
Priscilla Meirelles de Almeida, the wife of actor John Estrada, is a Brazilian model, host, actress, environmentalist and beauty queen. In 2004, she won the Miss Earth title, the pageant night of which was held in the Philippines. She also became Miss Globe in 2003.
In June of this year, the beauty queen took to IG Stories and shared that she had already reported the incident with the bank to the proper authorities. The wife of John Estrada reported the incident to the Bangko Sentral ng Pilipinas (BSP). She urged everyone to report also to the BSP if ever they became victims of irresponsible banks. Priscilla said that one must not be quiet about it and that it is time to take action.
Subsequently, she again took to social media to happily share good news with her followers. She was able to get her money back but no thanks to BDO. It was the honest owners of "BASIC SHIRT" who returned the money of the celeb mom. One could recall that Priscilla previously took to IG and shared how BDO remitted payment to a merchant three times.
Source: KAMI.com.gh