Ray Parks, sobrang na-miss si Zeinab Harake: "You have no idea. Napapost tuloy ako Bruno Mars"
- Ray Parks, in his reply to the comment of his GF Zeinab Harake, revealed that he already misses his girl so much to the point that he posted "Bruno Mars"
- Earlier, Ray posted a series of photos, which included that of Zeinab and her daughter Bia, with the last being a video of Bruno Mars along with two others singing in front of what might have been a security camera
- It can be recalled that Zeinab idolizes the international singer that she didn't miss the chance to see him when he had his concert in the Philippines
- Zeinab must have loved the reply of Ray to her that she also wrote another comment in response to his remark
Ray Parks, in his reply to the comment of his girlfriend, Zeinab Harake, revealed he misses her terribly to the point that he posted a "Bruno Mars."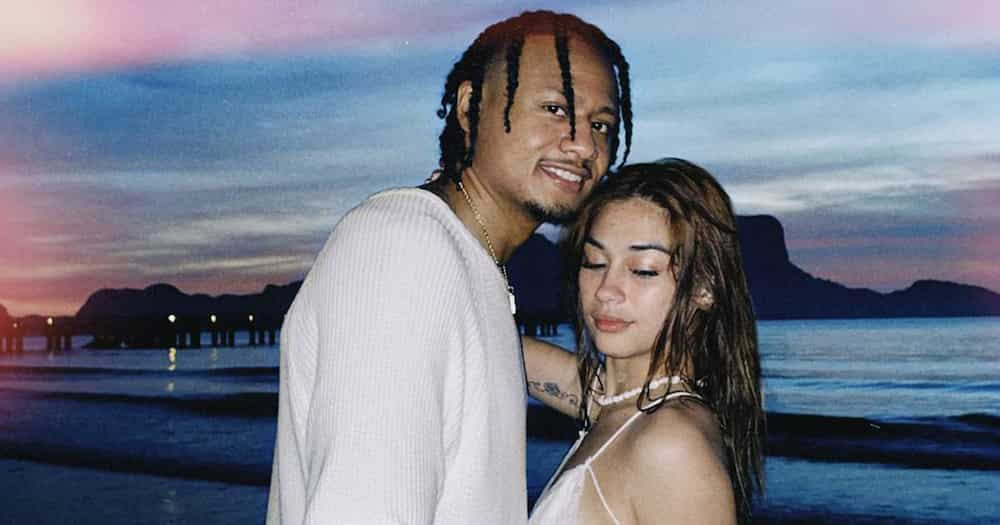 Earlier, Ray made a post consisting of photos and a video, which included that of Zeinab and her daughter Bia, with the last being a video showing Bruno Mars with two others singing in front of what could be a security camera.
It can be recalled that Zeinab is a huge fan of the international singer and when he had his concert in the Philippines, the social media influencer did not miss the chance to see him.
Zeinab, in her comment to Ray's post, said that the basketball star already misses them.
"Miss nya na kami ," Zeinab said.
Ray then replied to her comment saying she just doesn't have an idea on how much he misses her.
"@zeinab_harake yup, you have no idea napapost tuloy ako Bruno Mars," Ray wrote in reply.
The social media influencer then wrote a heartfelt reply to Ray's reply.
"@ray1parks u the best bruno earth ," Zeinab said.
Ray then said the social media can call him anything she wants just as long as she calls him hers.
"@zeinab_harake call me anything you want, as long as you call me yours," Ray said.
Bobby Ray Parks, Jr., often referred to in the media as Ray Parks, is a Pinoy-American professional basketball player. He is also known as the boyfriend of famous social media influencer Zeinab Harake. The two reportedly started dating in May of this year, though it wasn't until sometime later that they admitted they're officially a couple.
A couple of days ago, Ray took to his Instagram Stories and re-shared two photos, one of him and another of Bia. Both were having that fierce look, and the caption read, "like father, like daughter." Bia's photo was on top, while Ray's photo could be found at the lower portion. Ray would proudly post the children of Zebby in his posts.
He also previously shared a series of photos, highlighting his adorable moments with his girlfriend, Zeinab Harake. Apart from that, he also showed glimpses of his close bond with Zeinab's kids, Lucas and Baby Bia. The famous basketball player captioned his Instagram post with the word "home." It can be noticed that his post received a heartwarming comment from Zeinab.
Source: KAMI.com.gh