Rica Peralejo, nag-post ng mga pinanghihinayangan: "If I could re-do my life"
- Rica Peralejo took to IG Stories and posted her thoughts about things she would have done if she could re-do her life
- She said she would be spending more time with her family
- The former actress also noted that she would also help them more financially
- Rica also said that she would have acquired more properties
Rica Peralejo took to Instagram and shared her thoughts on things that she would have done in case she would re-do her life.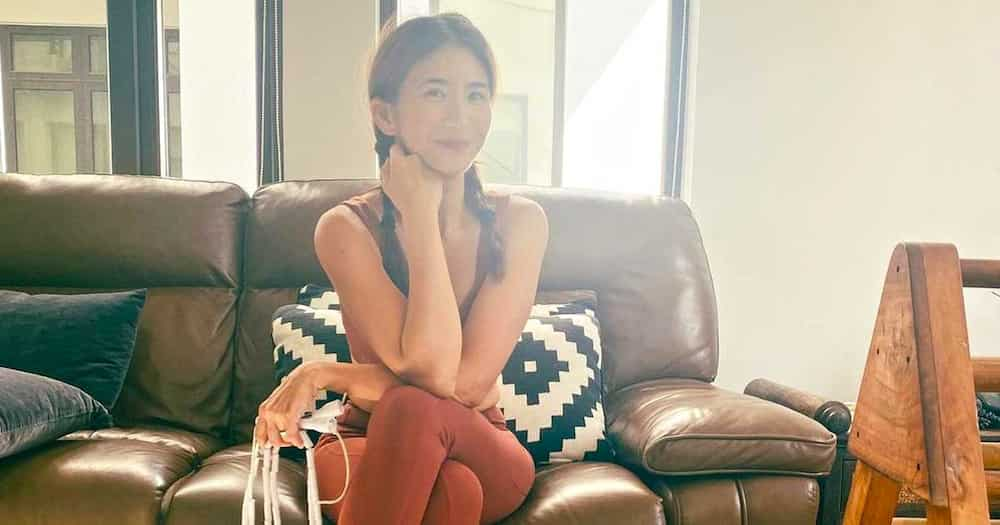 Most of the things that she mentioned were those concerning her family, among which would be to spend more time with them.
She also mentioned giving money to people and places where she would have wanted to.
Here is her full post.
"If I could re-do my life all over again, I would spend more time with my family, help my family more financially, too, in the other parts where I thought it was not right to support them, and I would also give my money to places and people I had been wanting to give to instead of where I had given and put most of my hard earned money before. I also would have acquired more properties."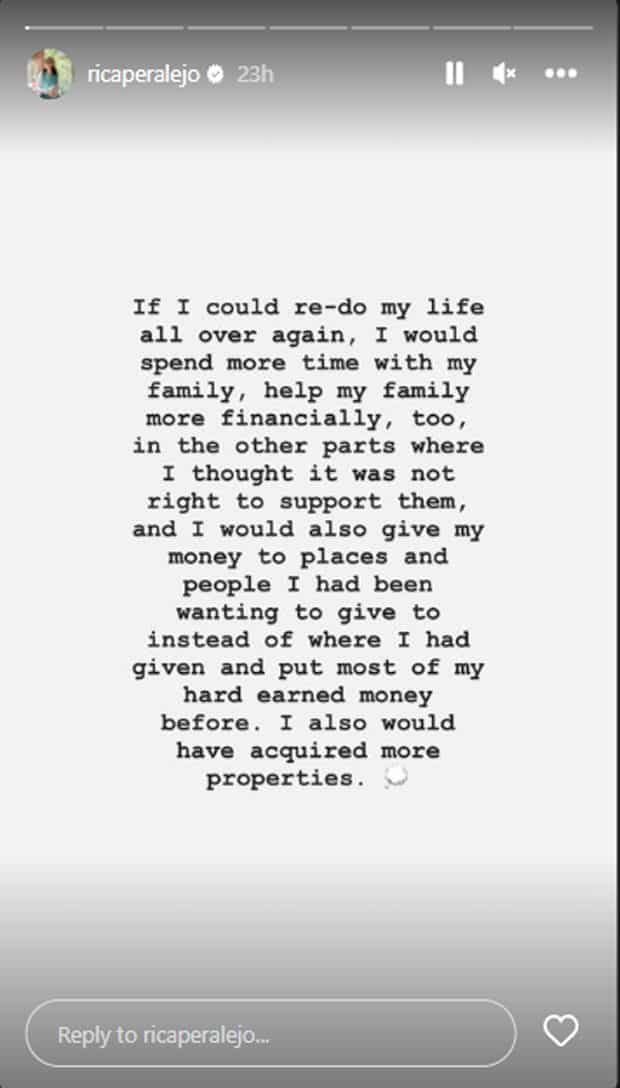 Rica is an actress who used to be a cast member of "Ang TV." The former actress is now married to a Christian pastor named Joseph Bonifacio. They have two children – Philip Nathaniel and Manu.
She uploaded a video compilation of her training or rehabilitation day with a therapist. She needs to train and undergo rehab due to her different health issues. The actress revealed that she has scoliosis, diastasis recti, hormonal imbalance, autoimmune problems, bunions, flat feet, L5 S1 bulging disc. Due to her faith in Jesus, Rica is inspired and joyful amid her health woes.
Rica Peralejo took to Instagram and shared a cute photo of her husband and her child. They were on the escalator, the movement of which was descending. Both her husband and their kid were standing in the opposite direction, which was why the security guard called them out. It was a facepalm moment for the actress, and she happily shared it on social media.
Source: KAMI.com.gh