Zeinab Harake's daughter Bia's adorable birthday pics captivate netizens
- Zeinab Harake and Skusta Clee's daughter, Zebbiana or Bia, just turned two years old
- Baby Bia's adorable birthday photos then surfaced on social media
- The heartwarming photos were uploaded on Bia's Instagram page, being managed by Zeinab
- Numerous netizens then gushed over the celebrity baby's lovely snaps
Zeinab Harake and Skusta Clee's daughter, Zebbiana or Bia, is celebrating her second birthday today, April 28.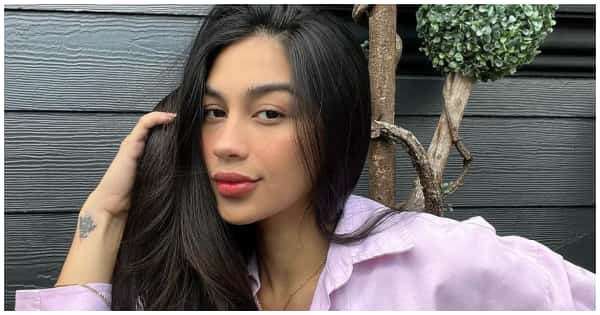 The lovely little girl's heartwarming birthday photos then made the rounds on social media.
The said photos were uploaded on baby Bia's Instagram page, being managed by the celebrity mom.
In the pictures, baby Bia looked charming in her pink and red dresses.
"2 today," the caption reads.
Meanwhile, netizens took to the post's comments sections to gush over the pictures. They likewise wished baby Bia a happy birthday.
Here are some of the comments:
"Nakakatuwa ung smile nya, tulad na tulad ng kay mommy. HAPPY BIRTHDAY BIA"
"Happy birthday pretty bia. Ang pagmasayahin mo talaga ang nakuha mo sa mommy mo"
"Ganda naman ni little zebby! Happy birthday habibi bia!"
"Ang ganda mo! Happy Birthday!"
See the photos below:
Zeinab is one of the most popular vloggers and social media stars in the Philippines. She is best known for the unique and creative content in her vlogs. The star was in a relationship with Skusta Clee, a Filipino rapper, songwriter, and record producer. He is also a member of Ex Battalion, a popular Filipino hip-hop group.
Bia, the daughter of Zeinab and Skusta Clee has turned two. Her birthday falls on April 28, and Zeinab made sure that she is the first one to greet her daughter. At around 12:03 a.m., Zebby took to IG Stories and posted a video clip of her and Baby Bia. She sang a lovely "Happy Birthday" to the little girl who was sound asleep.
Skusta Clee has stirred online buzz after posting photos he took with a standee of Bia, his unica hija with internet personality, Zeinab. In the caption of his online post, Skusta said his wish was granted, which was to be with Bia on his birthday, February 16.
Source: KAMI.com.gh