16-year-old Sparkle artist Andrei Sison, patay sa car accident
- The 16-year-old Sparkle artist, Andrei Sison, died in a car accident
- This was confirmed by the talent agency through its official statement
- The said accident happened early in the morning, and the agency requested everyone to respect the family's privacy
- As per GMA's report, Andrei became popular because of his videos posted on the social media platform TikTok
Andrei Sison, 16, an artist under Sparkle GMA Artist Center, died in a car accident.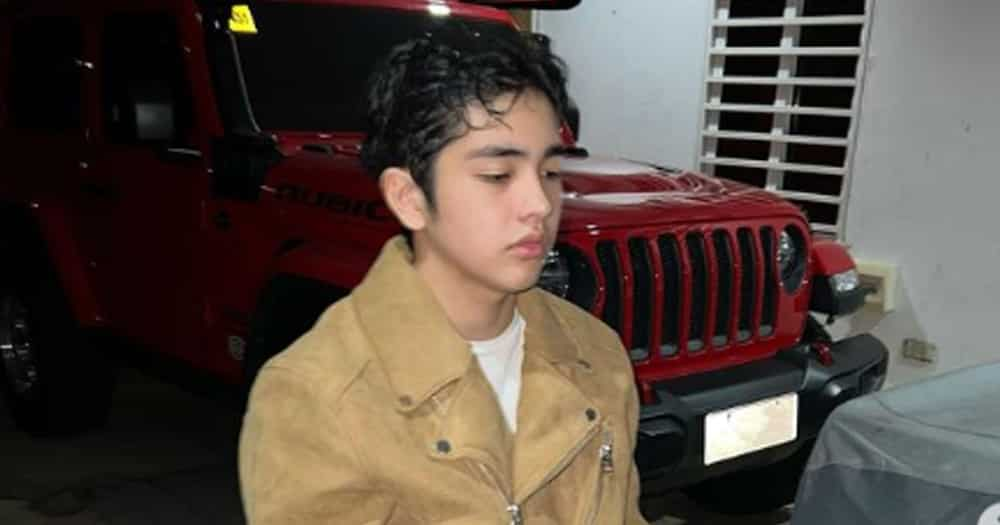 Sparkle has published an official statement concerning the death of the artist.
The statement released by Sparkle announced with sadness the untimely passing of Andrei.
It also requested the public to respect the privacy of the family in such a sad time.
The said statement also invited everyone to join them in praying for the repose of the soul of the artist.
Here is the full statement of Sparkle.
"Sparkle GMA Artist Center sadly announces the passing of one of its teen artists Andrei Sison, due to a car accident early this morning.
"Our sincere condolences to the family and loved ones of Andrei. We request everyone to respect his family's privacy in this time of great loss and join us in praying for the eternal repose of his soul.
"He was a well-loved and much cherished member of the Sparkle family.
"We will miss you, Andrei. Be with God now."
As per Push's report, Andrei Sison became very popular due to his videos on TikTok. He has 8,000 followers on his account.
One of the most recent celeb deaths was that of Jovit Baldivino. He was featured on a new Facebook post of his partner, Camille Ann Miguel. Camille Ann uploaded photos of her first visit to Jovit's tomb in 2023. The grieving partner admitted that she is still struggling to accept that her partner is now gone. Lastly, Camille Ann also promised to Jovit that her love for her will never change.
Another celeb death was that of the wife of Andrew Schimmer. He cried hard while being interviewed by Julius Babao in the wake of his long-time partner, Jho Rovero. He revealed that Jho seemed to be relatively fine just hours before her death. After Jho died, Andrew stayed with her body even in the morgue where she was embalmed. For his final message to Jho, he confessed to her that his heart got broken by her death.
Source: KAMI.com.gh