Maxene Magalona posts about nature of karma: "you get what you give"
- Maxene Magalona gave her thoughts and views on karma
- She explained that people should not be scared of karma and that it does not only pertain to bad things happening to bad people
- The mental health advocate shared that due to karma, people who do good and selfless actions will receive blessings
- Maxene then advised people to take their actions seriously since people get what they give
Maxene Magalona shared a meaningful explanation about the nature of karma. The actress said that people should not be scared of karma and think that it only pertains to negative consequences of negative actions.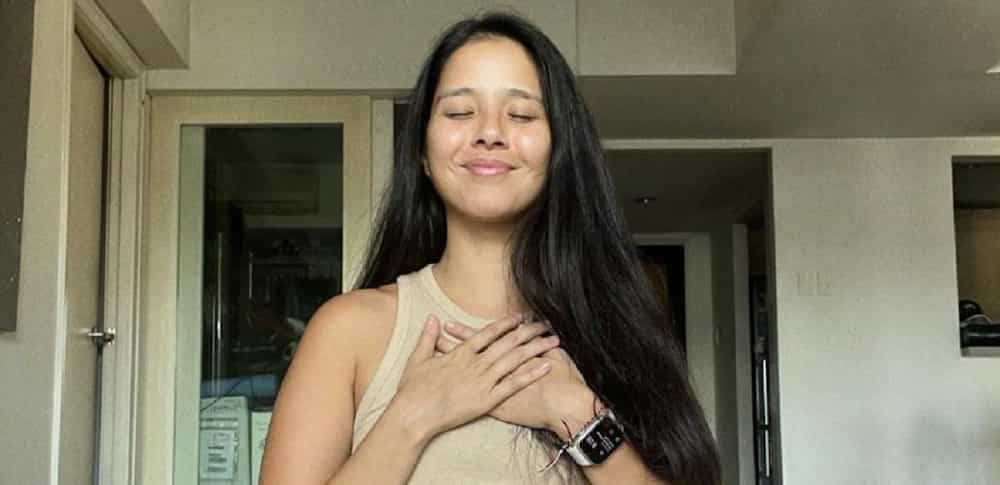 According to Maxene, karma affects both people who do bad things and those who do good things. People who do evil actions will get what they deserve, and those who do selfless things will get blessings in different ways.
For this reason, she advised people to take being good and being bad seriously.
"Did you know? Karma is not a bad word. Karma in Sanskrit means 'action' and for every action, naturally there will be a reaction. If you always engage in negative behavior, you will naturally keep getting negative experiences in this world. If you consciously and selflessly give good energy, you will receive the most abundant blessings.
"You get what you give
"Please don't be scared of karma. Work on eliminating your toxic traits and habits and develop a stronger connection to Source (God) so that you can always just keep doing the right thing. Take the seat of the soul and observe your human experience daily. Activate your consciousness and sharpen your awareness. Catch your triggers. Love yourself so you can release all that pain that is turning you into an unconscious monster. Be kind to yourself so you can be kind to others.
"Pro-tip: Practice always doing the right thing especially when it's hard and believe me, the Universe will appreciate your efforts.
"We are here to bring peace and order to this world. To raise the vibration of the planet by consciously contributing good energy and not damage it any further with our unconscious and negative behavior.
"Doing good brings good karma. Doing bad brings bad karma. Which one do you choose?" Maxene said.
Maxene Magalona is an actress and social media star in the Philippines. Her father is the late rap legend Francis Magalona. The actress revealed in May 2020 that she has been seeing a psychiatrist due to her mental illness. She used to be married to Rob Manquil but they have already broken up and have gone separate ways. However, it is not yet known as of this writing if they have new partners already.
In a previous report, Maxene uploaded a couple of photos of a beach along with a noteworthy caption about being scared. The daughter of the late Francis Magalona likewise greeted netizens, "Happy Fearless Friday." Her post then garnered pleasing comments from her followers.
Maxene also looked back on her deep friendship with Glaiza de Castro. On Instagram, the Kapamilya actress uploaded several photos from Glaiza's bridal shower. According to Maxene, the two of them became close ever since they worked together in "Kung Aagawin Mo Ang Lahat Sa Akin." Halfway through her viral post, Maxene said she cannot wait to see Glaiza "rock down the aisle" on her wedding day.
Source: KAMI.com.gh