Pokwang, inihayag saan nagsimula ang "use me in a sentence"; poster ng pelikula kasama ang ex, isinama sa post
- Pokwang recently made a post on social media that she said revealed where the "use me in a sentence" phrase started
- Her post consisted of a video that contain a digital ad for the movie 'EDSA Woolworth' where the comedienne appeared alongside her ex-partner, Lee O'Brian
- In her caption, Pokwang pointed out to a certain "kuya" of everyone whom she said ignored some of them when his situation in the Philippines became better
- Although she did not say it, some netizens believe she was referring to her estranged partner, Lee, whom Pokwang has a child with
Pokwang made a post recently on her Instagram account where she revealed where she thinks the "use me in a sentence" phrase started.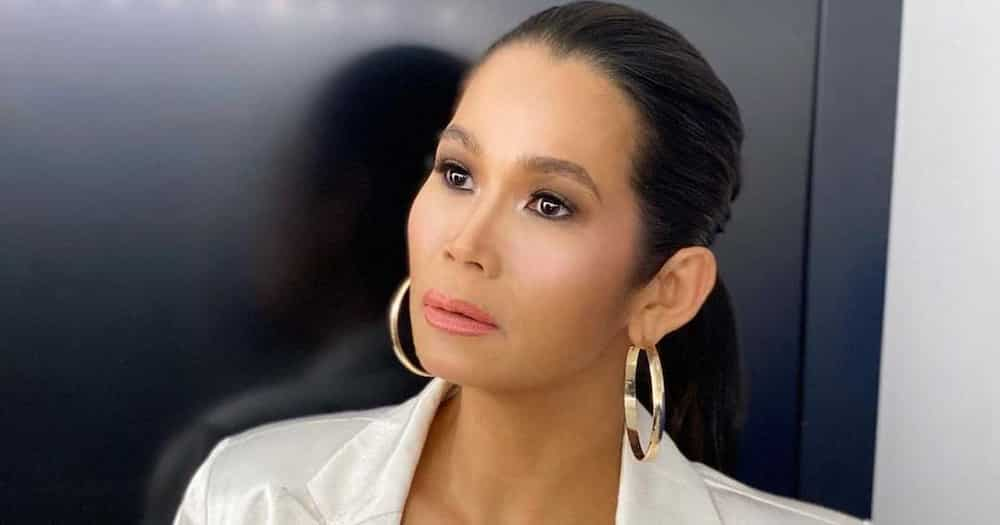 Her post, which consisted of a video that included a digital ad for the movie 'EDSA Woolworth', showed the comedienne along with other members of the cast, which included her estranged partner, Lee O'Brian.
In her caption, Pokwang directed the attention of everyone to a certain "kuya" whom she said ignored some of them when his situation in the Philippines became better.
"Yun lang hahahaaaa dito nagsimula ang salitang, USE ME IN A SENTENCE hahahahahaaa i miss you @_riccichan_ papa @stevenspohn na dinedma na ni kuya nyo matapos gumanda na kalagayan nya sa pinas haahhahaha @prinketsu direk @johndlazatin @leerobinsalazar," the comedienne wrote in her caption.
While Pokwang did not say it, some netizens believe the "kuya" she was referring to is her ex-partner, Lee, whom she has a child with.
The comedienne and Lee parted ways last year and initially, the co-parenting arrangement they had seemed to be working.
It was only until early this year that Pokwang made a series of cryptic posts that appear to be directed at Lee.
Recently, Pokwang has been very vocal in her posts against her estranged partner, calling him "patabaing biik" and many other names.
Pokwang is among the most well-loved comediennes in the industry. Her frank and motherly ways are always "patok" among Filipinos. She used to be with ABS-CBN but moved to GMA during the pandemic. She has two daughters, Mae and Malia. Her split with Lee O'Brian has caused a buzz on social media.
Recently, the comedienne took to Instagram and posted a video of her and Malia, dancing together. She was looking pretty, with a huge smile on her face, as she and Malia go about their routine. A netizen then commented that Mamang Pokwang was looking really fresh. The comedienne then responded haughtily that she looked fresh because there was no more parasite in her life.
Previously, she also took time to answer the comment of a netizen who said that she should be thankful she met Lee O'Brian. The comedienne claimed she doesn't have anything to thank for when it comes to her ex, Lee, because she was the one who spent for everything. She then revealed that during her pregnancy, she was the one who paid for her prenatal checkups, vitamins, and the hospital when she delivered Malia. Pokwang and Lee parted ways last year for some undisclosed reason and for a while, their co-parenting arrangement seemed to work until early this year, she started making hugot posts that seem directed to her former partner.
Source: KAMI.com.gh