Moira Dela Torre, inilabas na ang bagong single na may pamagat 'Ikaw At Sila': "Nakita kita sa tagpuan ng iba"
- Moira Dela Torre has released her new single titled 'Ikaw At Sila' on the day of her concert at the Smart Araneta Coliseum
- It can be recalled that Moira also has a song 'Ikaw At Ako' released in 2019 featuring her estranged husband, Jason Marvin Hernandez
- In a video uploaded online, Moira was seen singing part of the song which includes the lyrics "Kala ko ba ikaw at ako, pero ba't mag-isa na ako"
- Though Moira did not say it, netizens view this line as taking a swipe at the earlier song, 'Ikaw At Ako'
Moira Dela Torre has released her new single titled 'Ikaw At Sila' on the day she's going to have a concert at the smart Araneta Coliseum.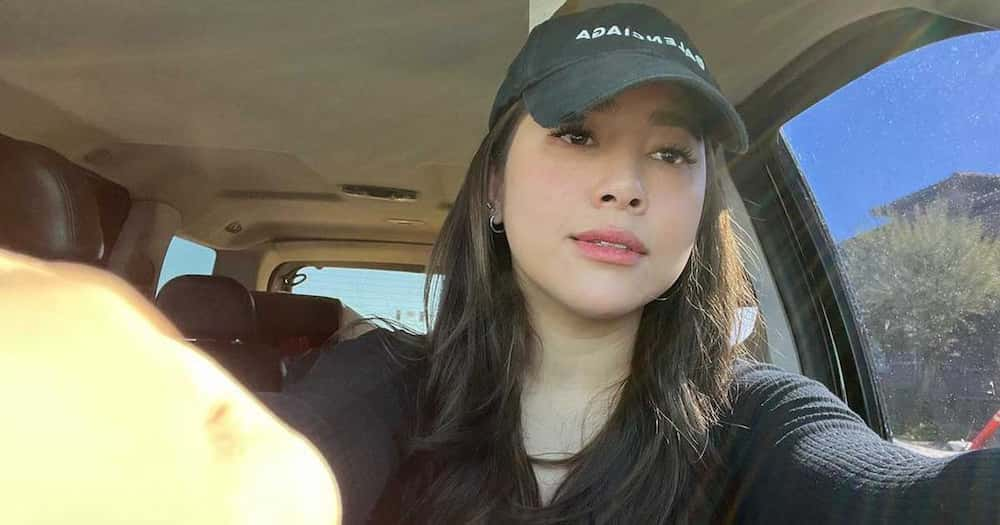 It can be recalled that the singer also has a song called 'Ikaw At Ako', which was released in 2019 and featured her estranged husband, Jason Marvin Hernandez.
In a video uploaded online, Moira sang part of the song, probably the chorus section.
The first part talked about a person seeing presumably a former loved one in another meeting place with a twinkle in his or her eyes.
"At nakita kita sa tagpuan ng iba, may kinang sa mata na hindi ko mabura," the lyrics of the song went.
Interestingly, the new song also included the lyrics "kala ko ba ikaw at ako, pero ba't mag-isa na ako."
"Di ko maintindihan paano mo'ko nasaktan ng ganito, kala ko ba ikaw at ako, pero ba't mag-isa na ako," says the song's lyrics.
Although Moira did not say anything about that line, some netizens are of the opinion that the new single, which sounds like a breakup song, seems to be taking a swipe at the earlier song, 'Ikaw At Ako', which in context is about an everlasting love.
Moira is one of the most popular and in-demand music artists in the Philippines. She rose to fame with her songs "Malaya" and "Titibo-Tibo." The singer is known for her emotional and dramatic music that is relatable to the masses. Moira, a devout Christian, married singer Jason Marvin Hernandez on January 14, 2019. Last year, the famous singer and her husband Jason decided to part ways. Both Moira and Jason have requested privacy during such a difficult time. They also said that their love for each other remains despite their split.
Recently, Moira took time to reply to a comment from a netizen on her Facebook post. The netizen suggested that the singer could go on a blind date. However, the singer said that she has already been "blinded" before by love and she doesn't want any more of such at this time. Many were amused by Moira's responses to netizens' comments on her social media posts.
Moira has also previously posted some lovely photos showing her in head-turner attire and poses. The singer-songwriter dropped the said photos on her Instagram page. In the snaps, Moira's beauty and stunning physique are noticeable. Numerous netizens also took to the comments section to gush over the snapshots.
Source: KAMI.com.gh