Janella Salvador, nagsumamo sa isang telco dahil hindi pa naayos kanyang internet
- Janella Salvador took to Twitter and called out a known telecom in the country
- She explained that while she prefers not to publicize her woes on social media, it has already taken a long time for them to act
- According to Janella, it has already been half a month and still her internet connection has not been restored
- The actress also stated that she has paid a personal visit to the store, as well as three site visits, but nothing happened
Janella Salvador took to Twitter and called out a telco in the Philippines for an unrestored internet connection.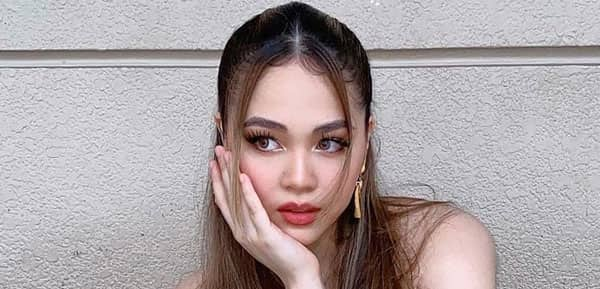 The actress said that she does not really want to publicize her personal woes on social media but her attempts to have her internet fixed were all in vain.
She narrated that it has already been half a month, including three site visits, plus a personal visit to the store, but nothing was done about it.
The actress said that her lack of internet connection has already been getting on her nerves, and thereafter appealed to the telco.
Here is her full tweet.
"Hi, @talk2GLOBE @enjoyGLOBE, I prefer not to publicize my problems but it's been half a month, 3 site visits and a personal visit to a Globe store since I lost my internet connection and STILL NOTHING. This is really getting on my nerves, please do something about this."
Janella Salvador is a Filipina actress. She is the daughter of Jenine Desiderio and Rage band frontman, Juan Miguel Salvador. She rose to fame for her portrayal of Nikki Grace "Nik-Nik" Lim in "Be Careful With My Heart." She is now playing the role of Valentina in ABS-CBN's "Mars Ravelo's Darna" series.
Janella and Markus Patterson were spotted together in the birthday celebration of their child, Jude Aside from his birthday, the two celebrity parents also celebrated Jude's baptism. Just recently, Nice Print Photography shared some of the official photos captured during the event. The said photos have gone viral and also received some comments from netizens.
She also seemed stunned by a gift she received from a fan. On Twitter, the Kapamilya star posted a photo of the gift, which is a smoked fish. She likewise shared a picture of her with an on-screen caption that reads, "I am confusion." In the same post, asked explanation from her fans due to the said present.
Source: KAMI.com.gh