Isabelle Daza, ibinahagi ang pinsalang dulot ng "screen time" sa babies
- Isabelle Daza took to IG Stories and shared a study, which discusses the dire effects of screen time on babies
- According to the study, screen time in infancy can lead to behavioral problems in childhood
- It also revealed that by age nine, children have decreased attention span as well as executive functioning
- For the mom, the study is alarming but it is not shocking
Isabelle Daza is a mom of two, with another baby on the way, and she shared an important study on screen time and babies.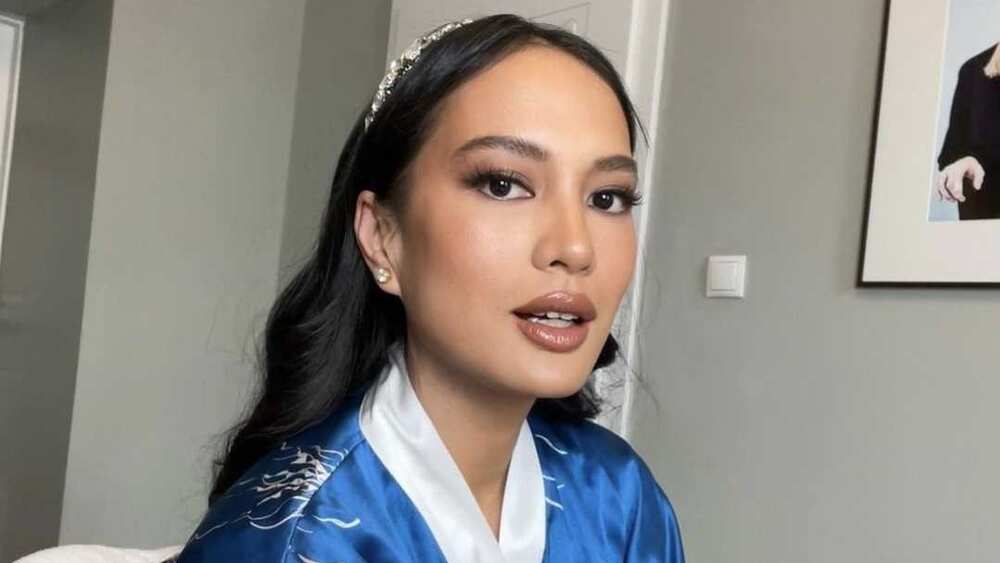 The beautiful mom found the study to be alarming but not really shocking.
Based on the study that Isabella posted, an international team of researchers, including those at the acclaimed Boston Children's Hospital, monitored 400 kids from the time they were one up to nine years old.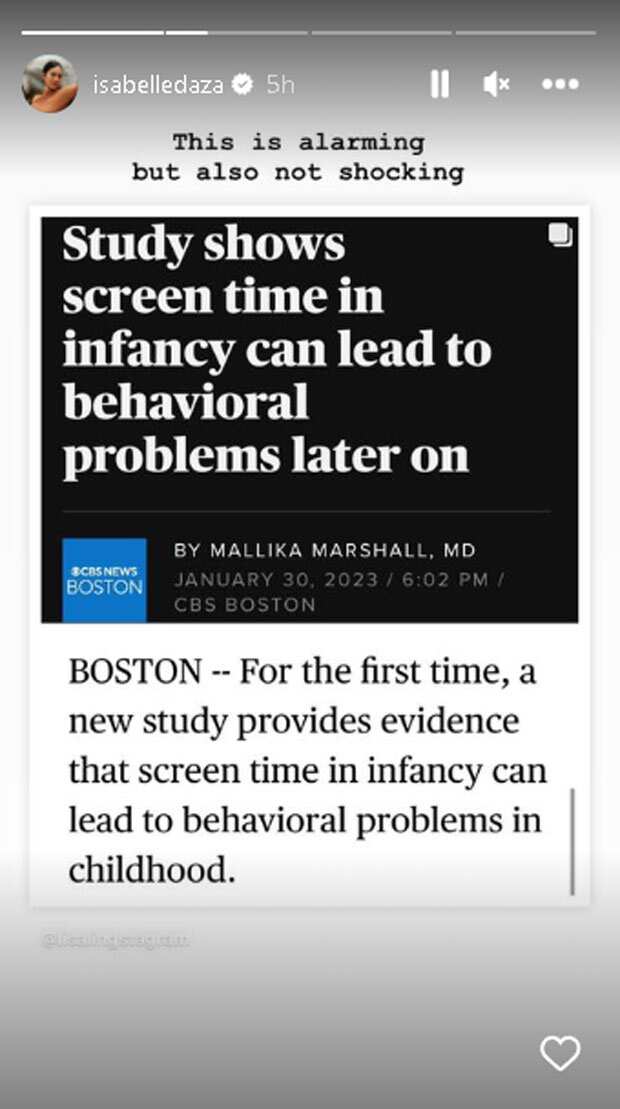 When the children were just 18 months old, the researchers examined the electrical activity of the babies' brains, and when they reached nine years old, data concerning their executive functioning was gathered.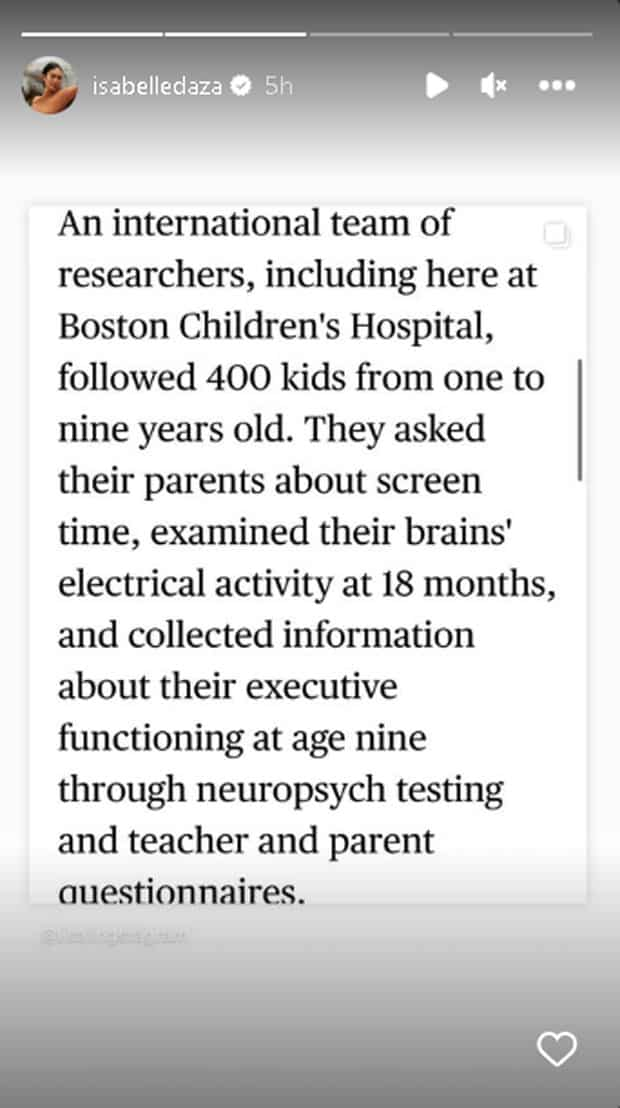 The researchers used neuropsych testing and handed out questionnaires to teachers and parents to evaluate the kids at nine years old.
According to the study, every hour of increased screen time was associated with a decrease in attention and executive functioning.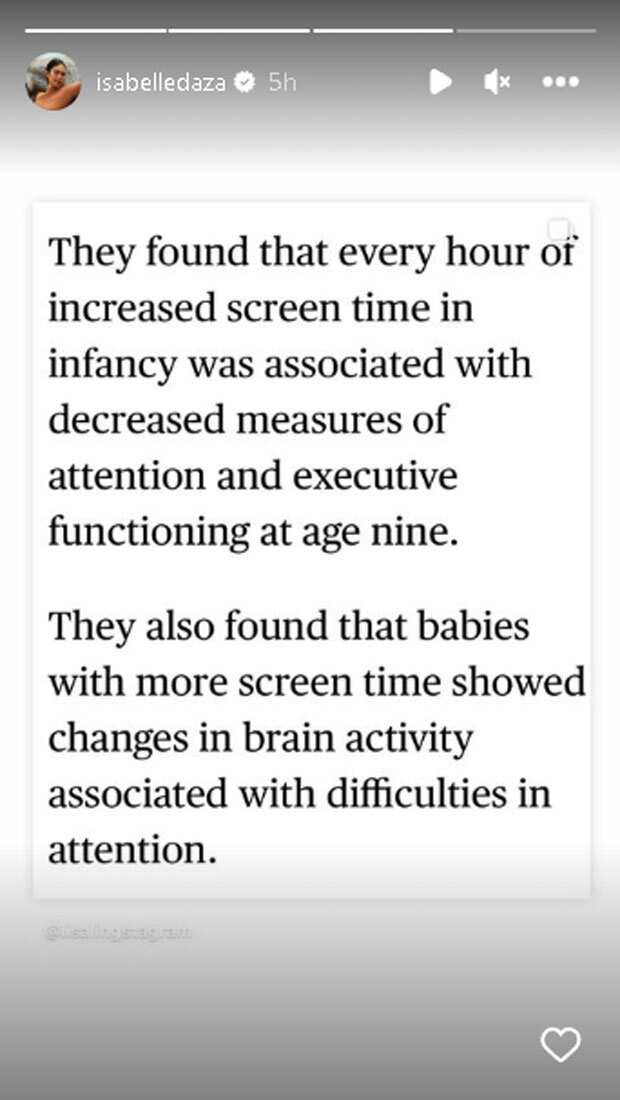 Isabelle is a Filipina actress, model and celebrity mom whose mother is Miss Universe winner Gloria Diaz. She is married to Adrien Semblat, a French businessman.
Isabelle Daza showed that even though she has already come a long way, she is still the same humble and down-to-earth person. In a social media post, the actress and model uploaded a video of her son Baltie going to school riding a pedicab, oftentimes referred to as "padyak" or "trisikad." It wasn't clear though if it is a daily occurrence or something that only happens occasionally. In the footage that Isabelle uploaded, her son appeared to be enjoying the ride.
She took to Instagram and shared a relatable post that tickled many celebs and netizens alike. In the said post, she showed a family photo taken at a winter getaway. Thereafter, she shared the reality that goes behind the shot, saying that parents will always tell their kids to look at the camera or "smile or no cartoons." After all the commotion in getting the perfect shot, parents would caption it with, "the reason I breathe."
Source: KAMI.com.gh