Dina Bonnevie expresses gratitude to her family and friends after her birthday celebration
- Dina Bonnevie recently published lengthy posts on her Instagram feed
- It contains her message to her family and friends after she celebrated her birthday
- The veteran actress celebrated her special day on Friday, January 27, 2023
- Furthermore, she also shared some glimpses of her fun birthday celebration
Dina Bonnevie recently shared some photos on her Instagram feed.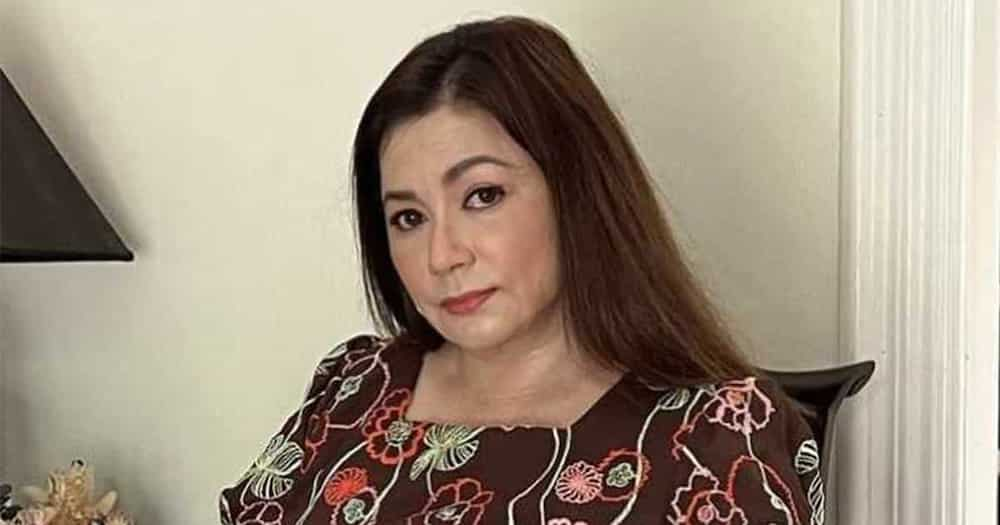 They are captured from her party as she celebrated her birthday last Friday, January 27, 2023.
In her first post, Dina thanked the people who sent her "gifts of love." She also expressed her gratitude to her friends and family.
"GRATITUDE PART 1 My birthday celebration with family and some friends was made extra special by loving people who sent me gifts of love and went the extra mile to do so. I would like to thank my mother in law, Mama Jean, and my sisters in law Queenie, Menchu, May and Maja for the beautiful orchids you sent me! I love them," she wrote.
"Thank you to Senators Manny, Cynthia, Mark and Congresswoman Em VIllar for the delicious pie and dessert you sent me. I appreciate them and will definitely eat them later. Thank you Nathan Paolo, my step grandson for the awesome lollipop giveaways with my pictures for give aways! What an exceptional gift!! Thank you Leo Dominguez, my manager for the beautiful flowers you sent me. Their colors bring an aura of joy into the room! Thank you Architect Benoch for the extremely delicious lasagna and sushi bake you sent. We ate a lot of it! May God bless and prosper you always! I love you all," she added.
In her second post, the celebrity mom included her stunning solo pics captured during her birthday party.
In addition, she also shared a photo of the touching note she received from one of her grandchildren, Ondrea.
"GRATITUDE 2 My birthday was full of surprises too from thoughtful people. I would like to thank Ondrea, my grand daughter for this greeting card she made to greet me. Mama D loves you all, Dre! I would thank Astrud Gil Lontok @astrudgil07 who came to gift me with beauty goodies and a free hair and make up sesh, to doll me up for the evening!"
"My sisters and sister in law said I looked young and gorgeous last night! Thank you my inaanak! I would like to thank @bea_olivia_layco, Olivia Layco, @iam.gladysann, Gladys Ann Manuel and Blenda Rubio for the A for effort shining, shimmering splendid bday greeting back drop they surprised me with, yesterday morning! You are awesome guys! I love you all!"
See Dina's posts below:
Dina Bonnevie is a veteran actress who started young in the entertainment industry. She used to be the wife of Kapuso superstar Vic Sotto. Dina and Vic have two children – Oyo Boy and Danica Sotto.
In a previous report by KAMI, Dina Bonnevie finally got to be with her kids and her apos after a long time. She was very happy that she got to be with them, considering that they have not spent time together during the pandemic. It was also the first time that she finally got to see her apo with Kristine Hermosa and Oyo Boy Sotto. The photos taken during the precious moment clearly showed how happy the veteran actress really was.
Earlier, Dina Bonnevie posted about the celebration she had with her husband, DV Savellano. The couple celebrated their 10th wedding anniversary together, along with some of their loved ones. The veteran actress also posted some photos on her Instagram feed, which gained positive comments from netizens.
Source: KAMI.com.gh