Juancho Triviño talks about excitement & preparations for 2nd baby with Joyce Pring
- Juancho Triviño was interviewed by KAMI about his wife Joyce Pring's second pregnancy
- Both of them are extremely excited to meet their second child, who they expect to finally meet in April
- They are also preparing for their second child's birth by praying to God regularly for a safe delivery
- The celebrity parents are also trying to teach their firstborn Liam how to be a good big brother
Juancho Triviño opened up to KAMI about his wife Joyce Pring's second pregnancy.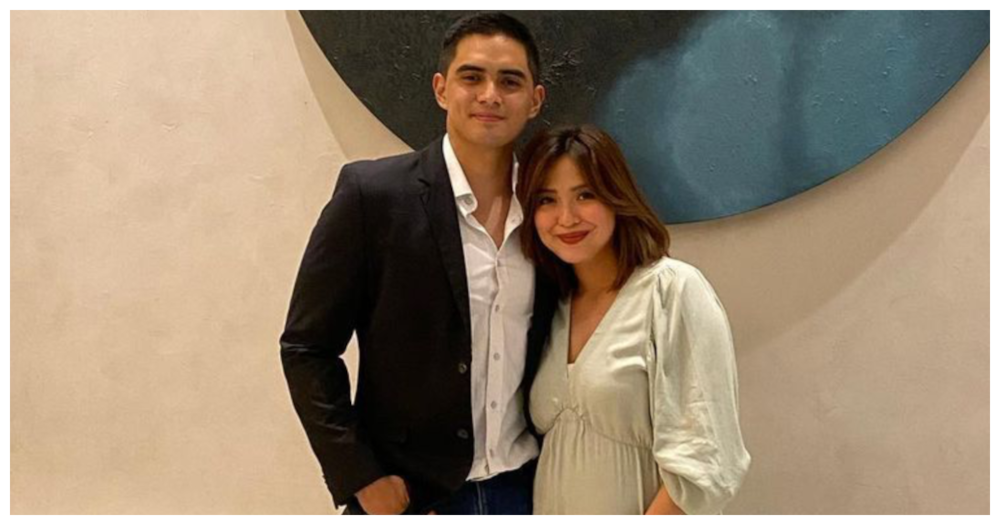 The Kapuso actor shared that both of them are extremely excited to meet their second child, who they expect to finally meet in April.
He added that both he and Joyce are preparing for their second child's birth by praying to God regularly for a safe delivery.
They are also preparing themselves emotionally to welcome the baby as well as preparing their firstborn Liam to be a good big brother.
"Yes, super excited. We cannot wait till around April to meet our baby girl already. 
"We have been praying alot, taking it day by day for a safe delivery and the baby's over all health. Preparing the details for the delivery as well as we are approaching the third trimester already.
"Making sure that we are both emotionally prepared as a couple to welcome another baby into our lives. We also have been slowly preparing liam to be a kuya by the things we have been reading and learning. So it's going to be fun and challenging," Juancho told KAMI.
Juancho Triviño is a showbiz personality who is under GMA-7. He gained prominence after auditioning for the youth-oriented show entitled "Teen Gen." He is married to Joyce Pring, a television personality and host.
In July of 2021, Joyce shared that she gave birth to her and Juancho's firstborn, baby Eliam, via normal delivery. Liam's weight was 7.15 lbs and his height was 20 inches when he was born. She likewise expressed her gratitude to be chosen by God as Liam's mommy. Juancho, Joyce's husband, also opened up about witnessing the birth of his first child.
Just months ago, Joyce and Juancho announced that they are now expecting their second baby. The celebrity mom shared the good news in a heartwarming Instagram post. She is expected to deliver their upcoming bundle of joy in April next year. Celebrities like Iya Villania, Camille Prats and Denise Laurel then congratulated the couple.
Source: KAMI.com.gh