Diego Loyzaga posts quote about "dating" from the 'Modern Break-Up' novel
- Diego Loyzaga recently took to social media to share a quote from a romance novel
- The said book was called "The Modern Break-Up" which was written by Daniel Chidiac
- On his Instagram account, Diego reposted a quote from the book about "dating someone"
- It also emphasized how one's past can affect how one view and see life in general
Diego Loyzaga, 26, has stirred buzz on social media after sharing a quote from the novel, The Modern Break-Up, which was written by Daniel Chidiac.
On his Instagram account, KAMI learned that Diego specifically reposted a quote from the novel about dating someone and finding out how they were raised.
In the viral post, the quote talked about how some people were raised "on survival" and not raised "in love."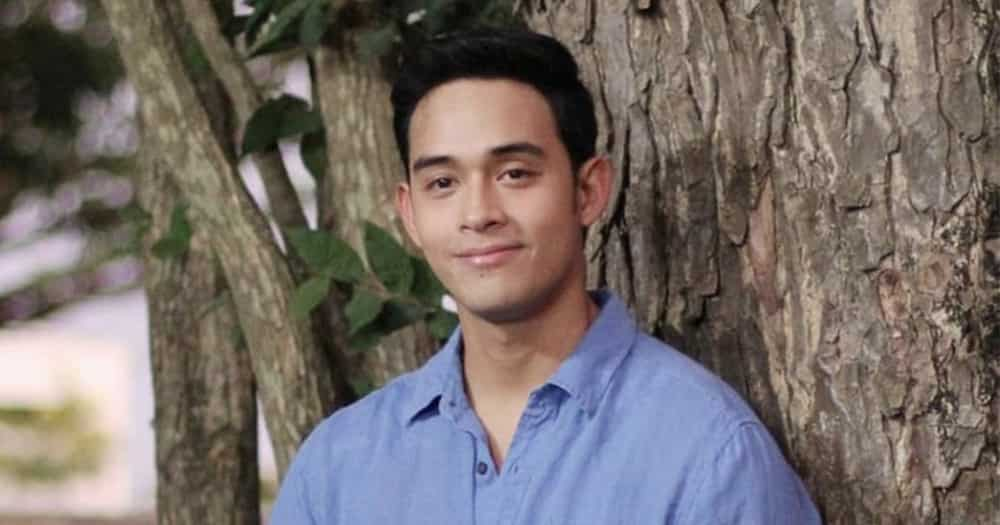 The text continues on by saying that a lot of men and women are not able to love properly because of their past.
Halfway through the passage, people can be mistaken if they think that one's past does not affect how they see and view life.
"If you are dating someone, try and find out how the person was raised. A lot of people weren't raised in love. They were raised on survival. That's why you see so many men/women not being able to love properly (hurting people). You'll find a lot of good-looking people damaged inside because of their past, and you won't realize how damaged they are until you try to love them. If you think a person's past doesn't affect how they see life, then you are sadly mistaken."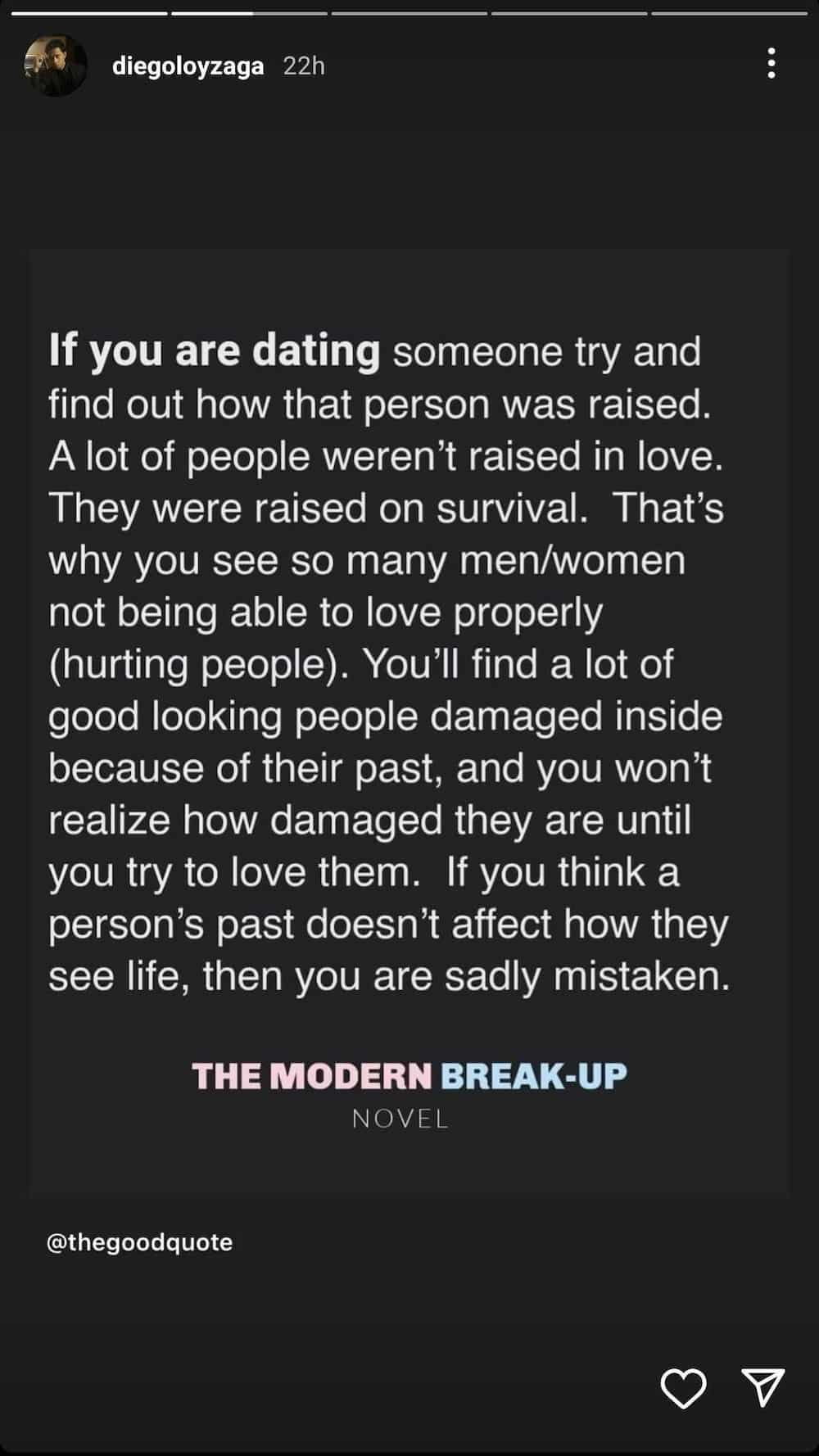 Diego Loyzaga is a well-known showbiz personality in the Philippines. He already starred in several movies such as "Bloody Crayons" and "Mama's Girl." Diego is the son of Cesar Montano and Teresa Loyzaga.
As previously reported by KAMI, Diego Loyzaga revealed that he has experienced getting fooled by a scammer. While he did not identify who scammed him and when exactly did this happen, he admitted that he lost big time. He made the admission during the media conference for his new movie "Greed."
Meanwhile, Diego Loyzaga put an end to speculations that he and Barbie Imperial may have gotten back together. He said that he and Barbie have been together for quite a long time and it is quite impossible for them not to be friends. Respect is still there, Diego clearly emphasized. The actor then revealed in Pika Pika's report that one of his dreams is to make it in Hollywood.
Source: KAMI.com.gh