Ellen Adarna, sinabing pwedeng mapasaiyo ang hinihiling mo pero may kapalit: "You have to work with it"
- Ellen Adarna, in a new post on social media, said that one can have what he or she wants in life but it always has a "kapalit"
- The actress said that one has to work with it and be prepared to make some adjustments
- She also said that her husband, Derek Ramsay, is her ultimate patience teacher
- Her post appears to be a continuation of Ellen's earlier post about asking the universe the type of husband she wanted and getting it, save for some qualities she wasn't able to mention
Ellen Adarna, in one of her more recent posts on her IG Stories, said that one can have what he or she wanted in life but it also has a "kapalit."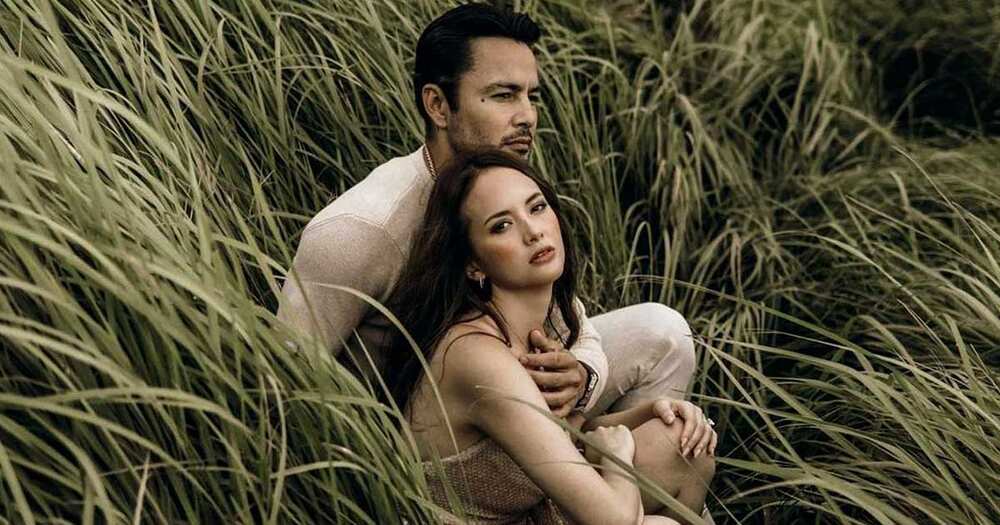 Her post appeared to be a continuation of her earlier IG post about asking the universe the kind of husband she wanted and getting it, though lacking some qualities she failed to mention when she was asking.
"The universe will give you what you want... but there's a kapalit," Ellen wrote in her post.
The actress also said that one has to work with what he or she asked and make the necessary adjustments, if needed.
"You have to work with it and adjust," she wrote, adding the hashtag #balance.
Tagging her friend, Vito Selma, the actress said that her husband, Derek Ramsay, is her patience teacher.
"@vitoselma my husband is my ultimate patience teacher," the actress wrote.
She also included in her post the tag "@neverstoplearning," and the hashtags, #growthmindset #evolving.
Ellen did not elaborate any more on what she meant but the video she included in her post may provide a clue.
In the video, it can be ascertained that Derek is again playing a prank on her, like what he has been doing even before they were married.
This could be what Ellen meant by her statement that her husband is her "ultimate patience teacher."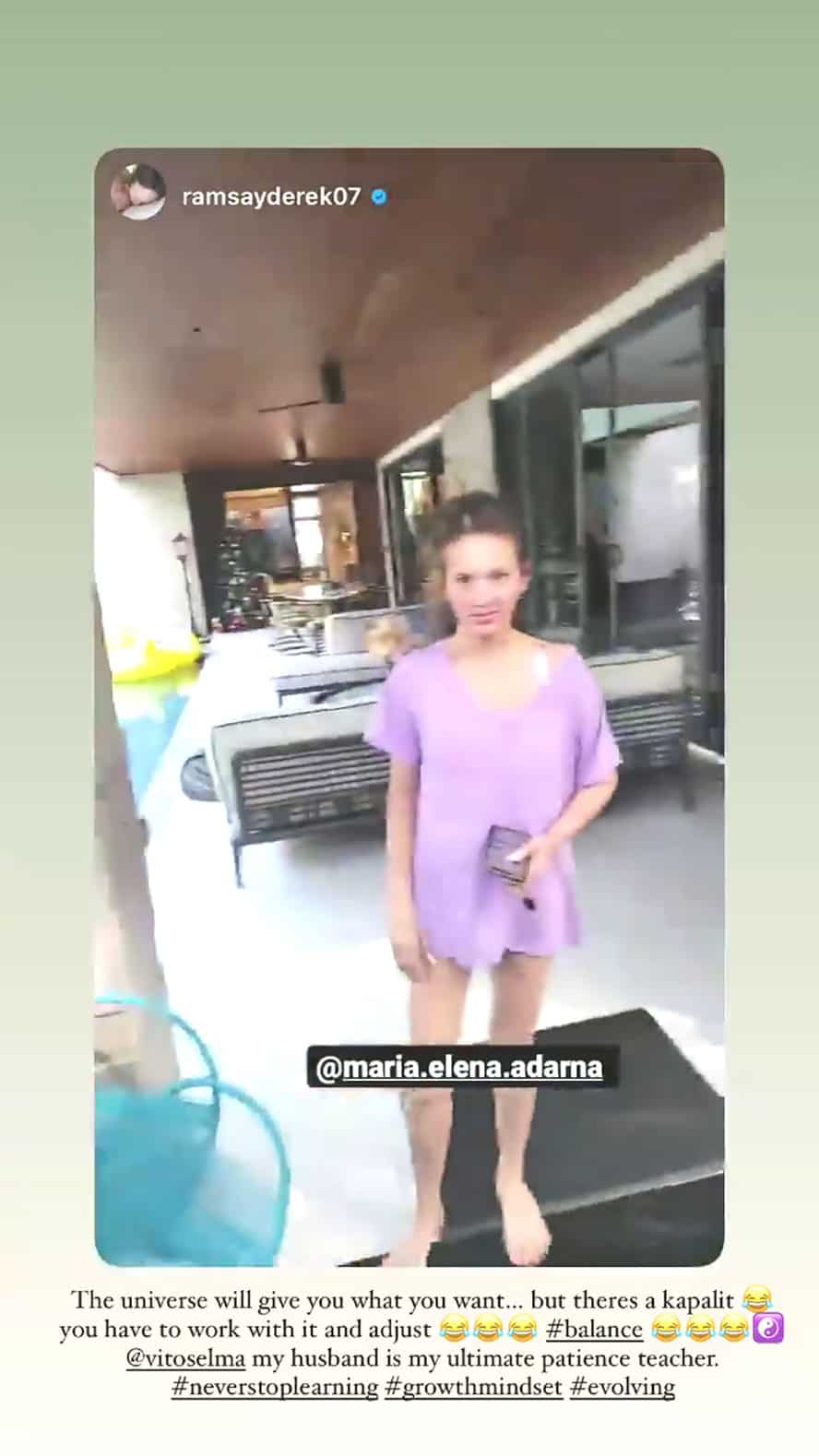 Ellen Meriam Go Adarna, or simply Ellen Adarna as she is known in the showbiz industry, is a Pinay actress and model. She was born on April 2, 1988 to businessman Allan Modesto Adarna and Meriam Go. Her family is among the most prominent and affluent clans in Cebu City, being the owners of a chain of hotels, condominium buildings, resorts, and motels located not only in Cebu province but also in Davao and Manila. They're also the owners of the famous tourist destination, the Temple of Leah, which was erected in honor of Ellen's late grandmother, Leah Albino-Adarna. Ellen was already into modeling when she joined the entertainment industry by being one of the casts of Bubble Gang. After being with GMA Network for 3 years, she moved to rival network ABS-CBN in 2013. She has a son, Elias Modesto, with ex-BF John Lloyd Cruz. In February of 2021, she and Derek Ramsay became a romantic couple, and on November 11 of the same year, they tied the knot at the Rancho Bernardo in Bagac, Bataan.
Recently, the actress jokingly lamented in a post on social media that she had received the opposite from what was expected when the actress asked for the right man for her. The newlywed said she had asked for a 40-up man, expecting they would be mature at that age, but what she got was an allegedly immature, good-looking, stable, and fun man. Her post showed a video with husband Derek Ramsay's voice in the background again attempting to play a joke on her. Derek has been playing pranks on his wife, and vice versa, even before the two got married.
While Derek is fond of playing pranks on his wife, Ellen is too. She had uploaded a video of her hilarious prank on Derek Ramsay. The prank involves Ellen spreading hot wasabi on Derek's favorite sushi. Derek can be seen feeling intense hotness and pain in his mouth while eating the spicy sushi. The actor then vowed to take revenge on his wife in the comments section of Ellen's post.
Source: KAMI.com.gh