Lian Paz reflects on challenges of motherhood: "Naiiyak ako iniisip ko palang"
- Paolo Contis' former partner Lian Paz reflected on her past challenges as a mother
- After her breakup with Paolo, Lian thought about going abroad to work so she could provide for her daughters, Xonia and Xalene
- However, Lian believes that God intervened and gave her ways to provide without going abroad
- Likewise, she believes that despite her sins in life, God has continued to love and accept her
Lian Paz, the former partner of actor-comedian Paolo Contis, took to Instagram to reflect on the challenges she faced as a mother.
The former EB Babes member revealed that after her separation from Paolo, she contemplated going abroad to work and provide for her daughters, Xonia and Xalene.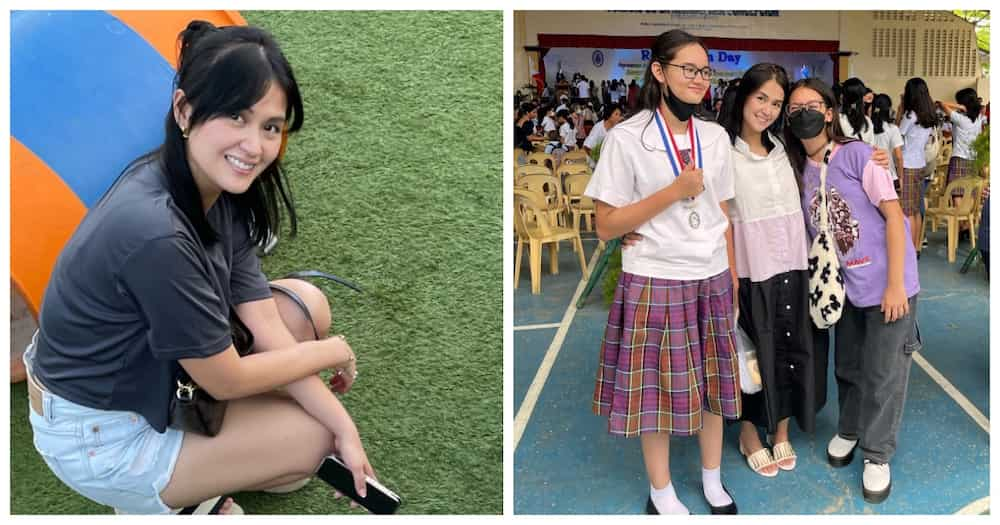 Lian is thankful to God as she believes that He did not allow her to be away from her children and that He provided a way for her to provide for her family without going to another country.
Furthermore, Lian believes that God has accepted and forgiven her despite the gravity of her sins.
"This day was tiring yet fulfilling. Looking back to the time i was thinking to go out of the country to work para sa future ng mga bata, Waaaahh naiiyak ako iniisip ko pa lang, Kaya isa to sa napakalaking grasya ng diyos na hindi niya ko hinayaan umabot doon. He always have another plan that will make you a better parent, a better person. Ngayon ko lang naisip how the lord worked in my life so faithfully, hindi niya ako iniwan kahit kailan, he keeps on pursuing me and with that, I am forever thankful. The lord is compassionate and forgiving, this is what i have learned lately as i continue to seek the lord. The more I know the lord, the more ashamed I am of the sins I have done and How wonderful it is that he accepts you wholeheartedly, no conditions, He don't recall any of it anymore rather, He will encourage you to be more like him.. Glorifying his name as long as we live! Thank you Lord Jesus," Lian shared.
Lian Paz used to be a dancer who regularly appeared on the iconic noontime program "Eat Bulaga" as a member of EB Babes. She and Paolo Contis used to be in a relationship, but they broke up eight years ago. They have two children – Xonia and Xalene. She is now in a relationship with John Cabahug.
As previously reported by KAMI, Lian Paz tugged at the heartstrings of netizens with her latest online post on Instagram. Lian recently uploaded a photo of her eldest daughter's old letter to John Cabahug. According to Lian, Xonia wrote the letter to John after he cared for her while she was sick.
Meanwhile, Lian Paz made headlines after she took to social media to post a photo of the handwritten letter she received from John Cabahug. According to Lian, the note was given to her by John last year, before her birthday. Based on John's letter, he thanked Lian for letting him go outside for a drink.
Source: KAMI.com.gh