Eric 'Eruption' Tai shows off incredible weight loss from 260 to 225 lbs
- Eric "Eruption" Tai revealed that he has lost 35 lbs, from 260 lbs to 225 lbs
- The influencer also shared a before-and-after photo comparison of his physique
- He is focusing on embracing his weight loss journey while surrounding himself with people of similar vision
- Eric still has three months to go in his cutting phase, promising to not quit
Social media star Eric "Eruption" Tai wowed and inspired his fans and followers on social media through a new Instagram post. Eruption revealed that he has lost 35 lbs, from 260 lbs to 225 lbs. He also shared a before-and-after photo comparison of his physique, showing the stark differences in his body during his bulking and cutting phases.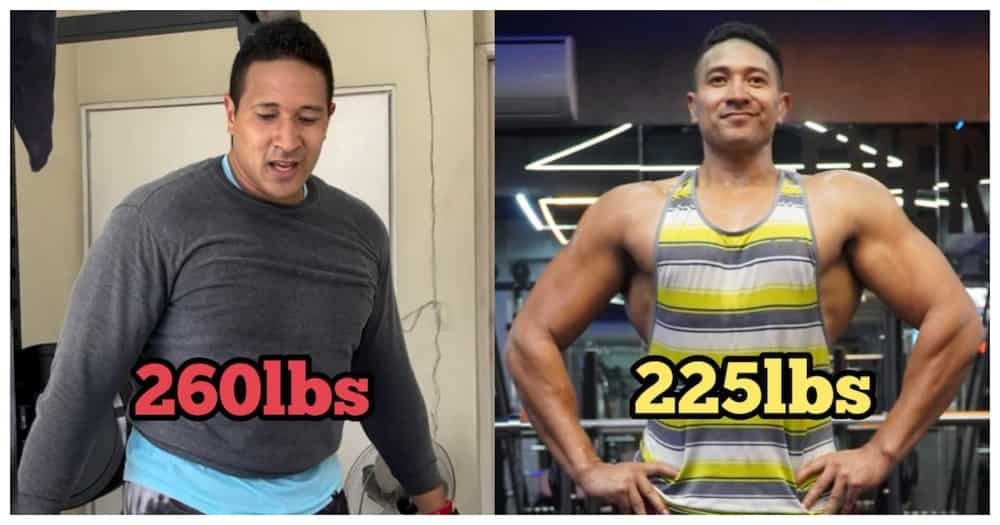 According to Eruption, he is just embracing his weight loss journey while surrounding himself with people of similar vision and mindset.
The fitness enthusiast said that he still has three months to go in his cutting phase, promising to not quit and thanking everyone who supports him.
"Fuel your passion. 260lbs to 225lbs. With injuries being our best teacher but never getting the best of us, it's been one helluva ride with a hectic but blessed schedule.
"Just embrace the journey, surround yourself with peeps with a similar vision and mindset. Life will get's better.
"Thankfully we have 3 months till our next goal, won't stop til we get there! Let's get it fam and much gratitude to all those that continue to support the cause! Eruption mode on," Eruption wrote.
Eric Tai, also known as Eruption, is a Tongan-born Filipino actor, model, TV host, comedian and rugby union player. He also used to be one of the hosts of "It's Showtime". Tai got married to Rona Samson in March 2015 at the Church of Jesus Christ of Latter-day Saints in Cubao, Quezon City.
In a past interview with Julius Babao, Eruption narrated why he left the ABS-CBN noontime program "It's Showtime." According to Eruption, it was a producer of the show who informed him that he was being removed from the program because it had to undergo a reformat. Despite what happened, Eric did not have hard feelings toward the "It's Showtime" family. The social media star expressed his gratitude to Vice Ganda, the other co-hosts, and the staff of the show for giving him an opportunity to work and gain popularity.
During the height of the pandemic in 2021, Eruption tested positive for COVID-19, an information he shared to his followers online. However, Eruption's household members tested negative for the said virus. He also jokingly said that he was imprisoned in his room by his wife Rona Samson because of his illness. Lastly, he urged the public to get vaccinated as soon as possible and to isolate themselves immediately if they experience any symptoms.
Source: KAMI.com.gh