Sunshine Cruz, Cesar Montano celebrate daughter Sam's 19th birthday
- Sunshine Cruz uploaded photos of her daughter Sam Cruz's 19th birthday celebration at a local restaurant
- Sam's father, Cesar Montano, happily attended the special evented
- Cesar, who was previously married to Sunshine, showed up alongside his current partner, Kath Angeles
- Aside from posting pics, Sunshine explained why they celebrated Sam's birthday in advance
Sunshine Cruz recently took to Instagram to share heartwarming snapshots of her daughter Sam Cruz's 19th birthday celebration at a local restaurant.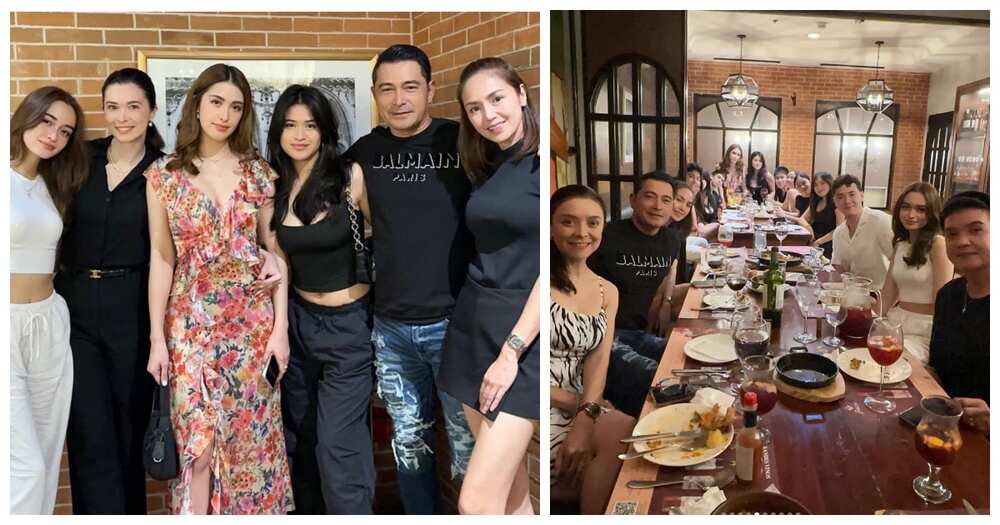 The event marked a reunion of sorts, as Sam's father, actor Cesar Montano, joined the celebration. Cesar, who was previously married to Sunshine, showed up alongside his current partner, Kath Angeles, who also attended the festivities. The gathering resulted in several photos capturing moments shared between the different individuals, including Kath Angeles and Sunshine Cruz posing together.
Sunshine explained in her caption that the birthday bash was organized in advance due to upcoming commitments that will take both her and Cesar abroad. She revealed that while she'll be in Australia, Cesar will be in Canada for work on Sam's actual birthday, which falls on August 24. The devoted parents ensured that even though they couldn't be there on the exact day, Sam's special day was celebrated with joy and love.
The heartwarming celebration serves as a testament to the strong bond shared between the members of this extended family, who came together to make Sam's birthday a truly memorable occasion.
"Celebrated @samcruzm's 19th birthday in advance since both Cesar and I will be out of the country on the 24th. I will be in Australia while Cesar will be in Canada for work. Di bale we will make it up to you soon anak. I hope you enjoyed last night's dinner. We love you so much Sam! Happy 19th Birthday in advance," Sunshine wrote.
Swipe to see all of the photos:
Cesar Manhilot, or Cesar Montano, is a Filipino actor and film producer who was born on August 1, 1962. He was previously married to actress Sunshine Cruz, and they have three lovely daughters: Angelina, Samantha, and Angel. Sunshine has accused Cesar of cheating on her in the past. He also has a son named Diego Loyzaga with actress Teresa Loyzaga.
Previously, Cesar Montano posted on Instagram about his former wife, Sunshine Cruz, and their daughter Samantha Angelene. Their daughter graduated senior high school with honors at the De La Salle University last May. Cesar expressed how proud he is of Sam and how much he loves her. The verteran actor also tagged his former wife in the post.
As previously reported by KAMI, Sunshine Cruz could not help but gush over finally meeting Cesar Montano's three kids with Kath Angeles. Previously, Sunshine and Cesar reunited again as they celebrated Angelina Cruz's 21st birthday. During the said celebration, Cesar's partner, Kath, and their three adorable children were present as well. On her Instagram account, Sunshine said she was "so happy" to have finally met Sam, Liam, and Kristen.
Source: KAMI.com.gh